Give to the College of Arts and Letters
2022 Day of Giving Campaign
April 6-7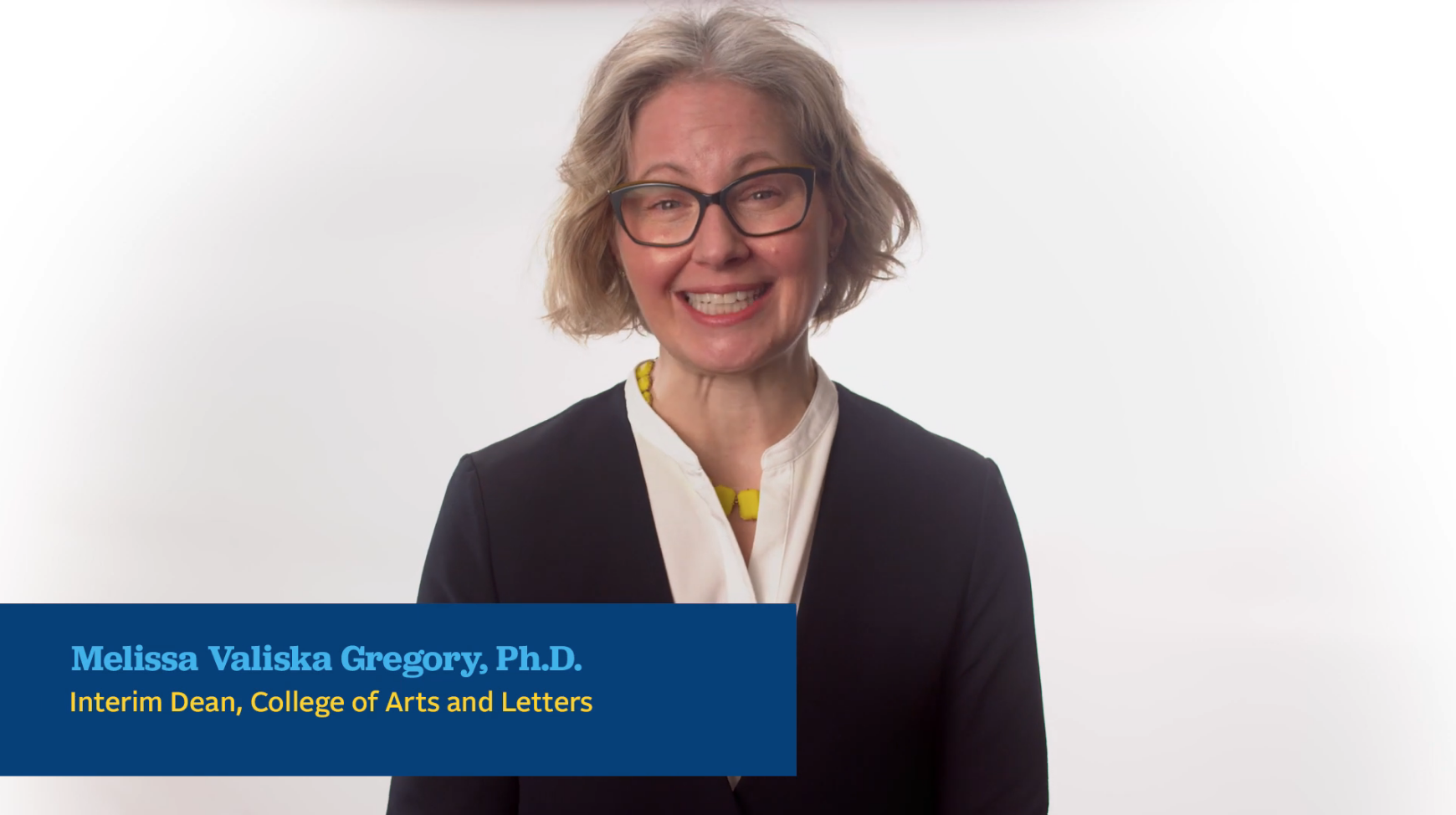 The UToledo College of Arts and Letters (CAL) invites you to safeguard the future of the humanities, arts and social sciences by supporting the students majoring in these areas. They will one day lead these fields. You can make a difference by supporting that future today with a gift to the CAL 2022 Day of Giving Campaign. Below are the funds we believe will have the greatest impact, but you can give any way you choose.
College of Arts and Letters Student Success Fund
We want our students to graduate on time, with minimal debt. Our Student Success Fund is specifically dedicated to helping undergraduate students who are in good academic standing but who have hit a financial barrier to complete their degree.
Support a Department or Scholarship 
These departmental/area funds are also available for you to choose from when you support this year's Day of Giving Campaign for the College of Arts and Letters.
Anthropology Future Fund (2402334)
Department of Art Progress Fund (2400426)
Department of Communication Progress Fund (2400425)
Economics Progress Fund (2400439)
English Department Fund (2400183)
Foreign Language Progress Fund (2400424)
Friends of Film Fund (2400831)
Geography and Planning Progress Fund (2400432)
History Progress Fund (2400435)
Music Department Progress Fund (2400434)
Philosophy 2000 Fund (2400480)
Political Science Endowed Fund (1300430)
Psychology Progress Fund (2400438)
Sociology Progress Fund (2148146)
The Patricia A. Murphy Disability Studies Scholarship and Research Fund (1302279)
Women's Studies Progress Fund (2400600)
More Funds
These funds represent only a few of the ways you can make an impact. Explore all College of Arts and Letters giving opportunities on the UToledo Foundation website to find the fund that speaks to you.