2022 International Education Week, November 14-18th
International Education Week is an opportunity to celebrate the benefits of international education and exchange worldwide. This joint initiative of the U.S. Department of State and the U.S. Department of Education is part of our efforts to promote programs that prepare Americans for a global environment and attract future leaders from abroad to study, learn and exchange experiences in the United States.
"The University of Toledo and the Center for International Studies and Programs are proud to celebrate International Education Week! UToledo supports the internationalization and exchange efforts on our campus. Students, faculty and staff are all encouraged to participate and recognize this important week of programming in celebration of the global village."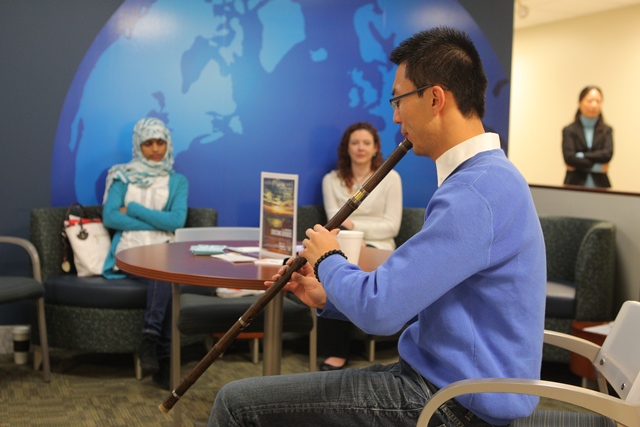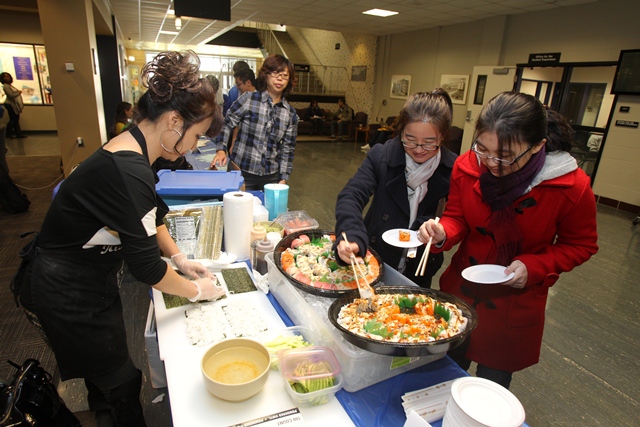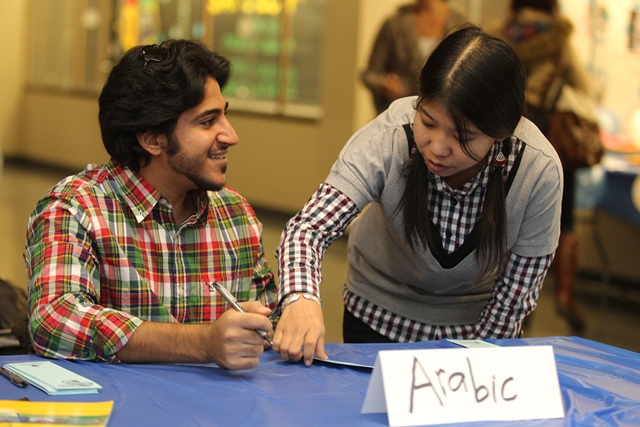 Events Calendar
---
WednESDAY, NOVEMBER 9TH
Human Library
A Human Library is where "books" are real people that "readers" check out to discuss shared experiences, differing perspectives, challenge bias, stereotype and prejudice through personal conversation. UToledo invites our community to experience this Human Library as students, faculty and staff share their stories. 
Time: 3:00 pm - 7:00 pm
Location: Carlson Library
---
TUESDAY, NOVEMBER 15TH
CPT/OPT/H-1B workshop for International Students
From CPT/OPT to H-1B, come and learn all aspects of being ready for a job as an international student. The Career Services Office will also be onsite to review your resumes!
Time:
1:00 – 2:30 p.m. Career Services Resume Review
2:30 – 3:00 p.m. CPT
3:00 – 3:30 p.m. OPT
3:30 –  4:00 p.m. H-1B
Event Location: Carlson LIbrary 1005
Chinese Culture Lecture -  Modern Conveniences in china
As one of the four greatest ancient civilizations, China has more than 5000 years civilized history. Since the reform and opening-up policy, China has made tremendous changes during the past 40 years. Do you know how people live in modern China? With mobile payment, high-speed railway and so on, people say that China is one of the most convenient and habitable place to live in.
Time: 4:00 p.m. - 5:00 p.m.
Destress and bond with food and friends
International students usually don't travel home during holidays. Join us in this session to brainstorm ideas for activities during the holiday. Enjoy food, play games, and mingle with  fellow international students and share your experiences . This is a relaxing social event for anyone who would like to come!
TIme: 5:00 - 6:30 pm
Location: Snyder Memorial 1100
---
Wednesday, November 16th
ISA I-VILLAGE 
Coming and join the International Student Association and all the umbrella organizations for this fun event. You will be able to try out international food and learn about different cultures.
Time: 11:00 am- 2:00 pm
Location: Student Union Auditorium
---
thurSDAY, NOVEMBER 17TH
Fulbright Scholar Virtual  Workshop for Faculty
The Office of Competitive Awards will host a workshop on the Fulbright Program for administrators, faculty members and professionals. Topics include: Introduction to the Fulbright Program • Opportunities for teaching, research and flexible initiatives in more than 125 countries • Tips on how to craft a competitive application, including how to make contacts abroad and choosing the right country and award for you.
Time: 10:00 a.m. – 11:00 a.m. 

Please register for the event here
*More information will be sent upon registration for the event.
Study Abroad Information Session
Come and learn about how you can have a study abroad experience. This session will give you an overview of the process and answer all questions you might have.
Time: 11:00 a.m. – 12:00 p.m. (morning session) | 1:00 p.m. - 2:00 p.m. (afternoon session)
Location: Snyder Memorial 1100
Maintaining H-1B Status & Employer Sponsored Permanent Residency 
Please join us for this virtual information session if you are a UToledo employee on H-1B status or in the process of getting Permanent Residency. 
Explore Turkey and The turkish Education System
Please join us for this session to explore the many aspects of Turkish culture with two Turkish visiting professors.
Time: 2:00 – 3:30 p.m. 
Location: Snyder Memorial 1350
Fulbright Program Virtual Workshop for students (Hosted by Fulbright/IIE)
Please join us for an interactive Group Presentation Session (GPS) to learn about opportunities for U.S. citizens to pursue graduate or professional study, conduct research, or teach English. During the session, you will find out about the types of Fulbright awards, application components, tips, and get your questions answered. Following the program overview, attendees will enter a breakout room with their Fulbright Program Adviser(s) (FPA) to learn more about applying through their institution.
Time: 4:00 p.m. – 5:00 p.m. 

Please Register for the event here
*More information will be sent upon registration for the event.
---
FRIDAY, NOVEMBER 18TH
Dialogue with the Counseling Center
Join us for this session and talk about unique stressors of being an international student, the difficulties of seeking help, and resources the counseling center can offer to help. All international students are welcomed and students will receive a counseling center T-shirt this day!
Time: 10:00 – 11:30 a.m. 
Location: Snyder Memorial 1100
H-1B and Permanent Residency Process for Sponsoring Departments 
Please join us for this virtual session if your department is interested in hiring an international employee. We will explain the immigration process and answer questions you might have.
---
Learn more about International Education Week here.
Background on IEW
International Education Week began in 2000 and is sponsored by the U.S. Department of State's Bureau of Educational and Cultural Affairs and the U.S. Department of Education. This important week is observed all across the United States and in more than 100 countries overseas. IEW is celebrated in November each year during the week before the American holiday of Thanksgiving. IEW is an opportunity for exchange students worldwide to share with their host communities their cultures and highlight the benefits of international educational exchange programs. The worldwide celebration of IEW offers a unique opportunity to reach out to people in every nation, to develop a broader understanding of world cultures and languages, and to reiterate the conviction that enduring friendships and partnerships created through international education and exchange are important for a secure future for all countries. You can make a difference by sharing with others your culture - your history, government, language, food, holidays, school system and traditions.