2021 International Education Week, Nov. 15-19th
International Education Week is an opportunity to celebrate the benefits of international education and exchange worldwide. This joint initiative of the U.S. Department of State and the U.S. Department of Education is part of our efforts to promote programs that prepare Americans for a global environment and attract future leaders from abroad to study, learn and exchange experiences in the United States.
"The University of Toledo and the Center for International Studies and Programs are proud to celebrate International Education Week! UToledo supports the internationalization and exchange efforts on our campus. Students, faculty and staff are all encouraged to participate and recognize this important week of programming in celebration of the global village."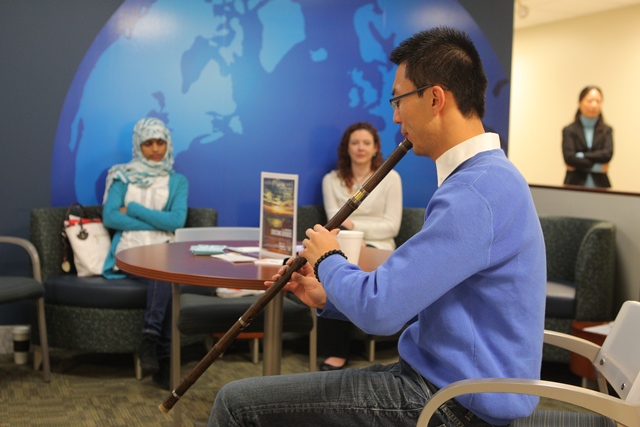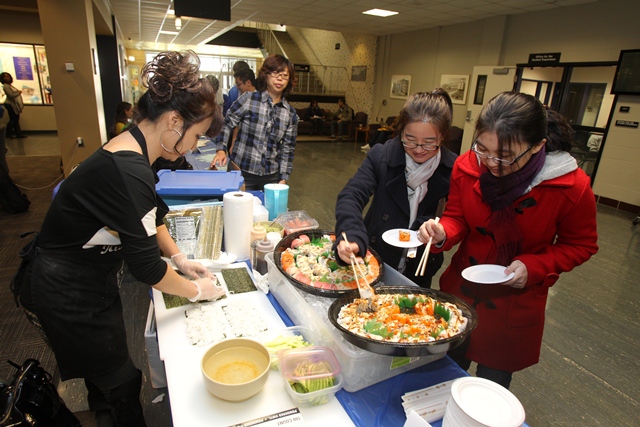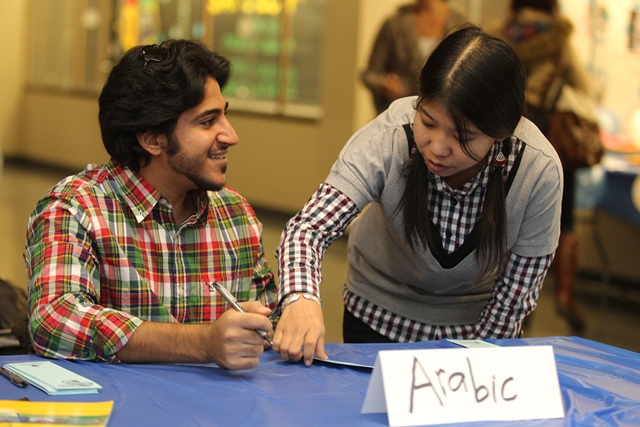 Events Calendar
--------------------------------------------------------------------------------------------------------------------------------------------------------------------
MonDAY, NOVEMBER 15TH
STUDY ABROAD - Boren Scholarship information session 
Learn more about this study abroad scholarship for language programs!
TUESDAY, NOVEMBER 16TH
Study Abroad Fair
Study Abroad Information Session
Come and learn about how you can have a study abroad experience. This session will give you an overview of the process and answer all questions you might have.
Meeting with Study Abroad Service Providers - ISA
Meeting with Study Abroad Service Providers - CIS Abroad
Meeting with Study Abroad Service Providers - USAC
Meeting with the Study Abroad Association
Come and meet students who have already studied abroad and learn about their experiences. This is a social session and we will provide free bubble tea and pizza for all participants!
Time: 4:00 pm - 5:00 pm
Location: Snyder Memorial Room 1350

Wednesday, November 17th
ISA I-VILLAGE 
Coming and join the International Student Association and all the umbrella organizations for this fun event. You will be able to try out international food and learn about different cultures.
Time: 11:00 am- 2:00 pm
Location: Student Union Auditorium
thurSDAY, NOVEMBER 18TH
CPT/OPT/H-1B workshop for International Students
From CPT/OPT to H-1B, come and learn all aspects of being ready for a job as an international student
Time:
1:30 – 2:00 p.m. CPT
2:00 – 2:30 p.m. OPT
2:30 –  3:00 p.m. H-1B
Microsoft Teams Link: Click HERE
Chinese Lecture Series -  Chinese Zodiac
Join us in this session to learn about the Chinese Zodiac and the stories and myths behind it!
Time: 5:00 p.m. - 6:00 p.m.
FRIDAY, NOVEMBER 19TH
Confucius Institute Open House
Stop by the Confucius Institute to learn about the various ways that you can explore the Chinese culture. Fun activities, free food and giveaways!
Time: 11:00 – 2:00 p.m.
Location: Snyder Memorial 1020
--------------------------------------------------------------------------------------------------------------------------------------------------------------------
Learn more about International Education Week here.
Background on IEW
International Education Week began in 2000 and is sponsored by the U.S. Department of State's Bureau of Educational and Cultural Affairs and the U.S. Department of Education. This important week is observed all across the United States and in more than 100 countries overseas. IEW is celebrated in November each year during the week before the American holiday of Thanksgiving. IEW is an opportunity for exchange students worldwide to share with their host communities their cultures and highlight the benefits of international educational exchange programs. The worldwide celebration of IEW offers a unique opportunity to reach out to people in every nation, to develop a broader understanding of world cultures and languages, and to reiterate the conviction that enduring friendships and partnerships created through international education and exchange are important for a secure future for all countries. You can make a difference by sharing with others your culture - your history, government, language, food, holidays, school system and traditions.