Travel Grant
CISP Travel Grant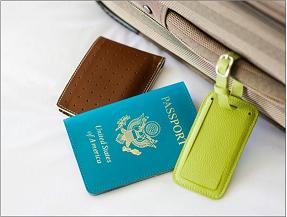 The Center for International Studies and Programs (CISP) Travel Grant was established to provide funds for UT students to participate in quality international programs. Funds are generated through students' general fees and are awarded in amounts from $200 to $1,200. Grant money awarded must be used for international airfare.
Must be a full-time student on the Main Campus or Health Science Campus

Must have a cumulative 2.0 GPA or higher

Must participate in an approved affiliated international program or a UT sponsored international program (faculty-led, exchange, or credit-bearing research)

Must receive academic credit
To be considered for the Travel Grant, you must complete a CISP Education Abroad application (available in CISP in Snyder Memorial 1000). If you are participating in a UT sponsored faculty-led program or exchange program, please submit a copy of your completed program application.
Note: The above application is not considered complete until the following document is also submitted:
One letter of recommendation from a professor, adviser or employer in a sealed envelope to Mail Stop 131. Or letters of recommendation may be submitted electronically in PDF format to cisp@utoledo.edu. The subject line should read: "YOUR NAME-Travel Grant Recommendation Letter"
Copy of your study abroad program application (faculty-led or exchange). If you've already submitted, please advise the faculty coordinator to provide a copy to CISP.
Additionally, graduate students planning to write a research paper or conduct research abroad should include a copy of their research proposal for the Committees to review.
Travel Grant Deadline

s

Spring 2017:
October 30, 2016 at 5 p.m.
Yearlong 2017-2018:
March 25, 2017 at 5 p.m.
 Summer 2017:
March 25, 2017 at 5 p.m.
 Fall 2017:
March 25, 2017 at 5 p.m.

College of Medicine - Travel Grant Deadlines

 Spring 2017:
(*travel between January - May)
October 30, 2016 at 5 p.m.
Summer 2017:
(*travel between June - July)
July 1, 2017 at 5 p.m.
Fall 2017:
(*travel between August - December)
July 1, 2017 at 5 p.m.
 The Committee requires sufficient time to review applications before the selection process begins. Due to this fact, no exceptions can be made on deadline submissions.
Selection Criteria
Cumulative GPA

Location

Airfare cost

Length of program

Community outreach experience

Overall quality of application

Total amount of financial aid and scholarships received
 Travel Grant recipients will be required to volunteer for three hours in the Center for International Studies and Program.