Commuter Lounge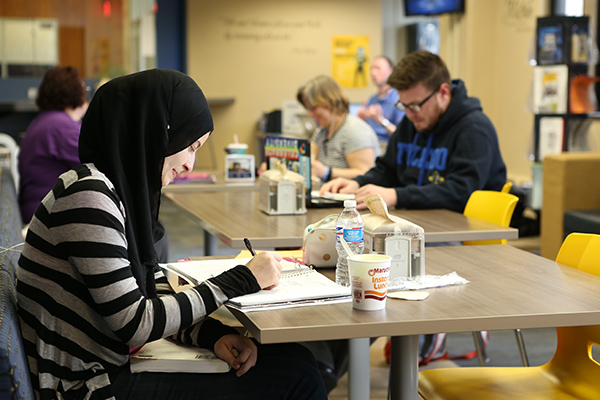 The Commuter Lounge located in the Student Union room 2505, offers a place to become a part of the UToledo community as well as get some homework done before, between or after classes.
The Commuter Lounge offers several amenities, which include:
Study areas
Lockers
Couches
Refrigerator and microwave for food
Charging stations
Information on off campus resources
Staff members for questions
HOURS
The lounge is open 9 a.m.-12 a.m. Monday-Friday unless the University is closed for holidays or breaks (winter, spring and summer break). 
LOCATION
Student Union, Room 2505
COMMUTER LOUNGE LOCKERS
Commuter Student Services is offering FREE lockers for rent! We have 31 lockers that are available for rental. Of those 31 lockers we have 9 lockers that are available for daily use and 22 that are on a semester basis. All lockers that are available, are on a first-come, first-serve basis.  For details, please visit Commuter Student Services located on the second floor of the Student Union Room 2505 during regular business hours.