UToledo Bioengineering ― Improve Human Lives
Award-winning faculty and staff
State-of-the-art laboratories and research
Co-op program = a year of paid experience
Peer mentoring program for first-year undergraduates
We offer a bachelor's degree bioengineering program — a great major for pre-med students. Graduate students choose from master's and doctoral programs, including a Ph.D. program in Biomedical Engineering ― a partnership between the College of Engineering and the College of Medicine.
Some of the best research programs in the U.S. in:
Orthopedic biomechanics
Development of chemical and biological sensors
Energy production from biomass
Accreditation
All UToledo bachelor's degree engineering programs are accredited by ABET. Learn more about why accredited programs are important.
Meet Kristen Ott
Class of 2020, Bioengineering
"From organizing and hosting the first TEDx UofToledo my sophomore year, to helping start the Rockets Against Sexual Assault organization and participating in the KLAR Leadership Academy and the UToledo Engineering Council, I have learned much outside of the classroom. I have also learned so much in my co-ops. The first was with the world's largest orthopaedic company. I focused on designing new products. On my second co-op, I problem-solved for well-established production lines and developed new products for Boston Scientific. My co-ops helped flame my passion for engineering medical devices. I will return to Boston Scientific with a full-time position post-graduation."
Meet Justin Mendoza
Class of 2022, Bioengineering and Bacc2MD pre-med student
"When I visited UToledo, I thought the bioengineering program was ahead of its time. I applied and got into the Bacc2MD program, which guarantees me a medical school interview without taking the MCAT. It was a no-brainer. I wanted to give myself the greatest chance to become the physician that I want to be. I'm also working with Dr. Saori Furuta on research to create a new therapeutic drug that targets HER2+ breast cancer."
Questions?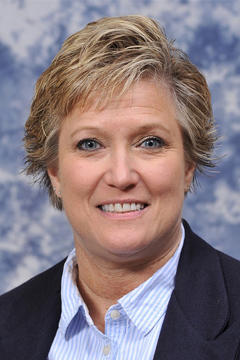 Contact Robin Van Hoy
Assistant Director of Student Services
robin.vanhoy@utoledo.edu
419.530.8078