Bioengineering Graduate Programs
Our faculty members work closely with clinicians, other engineers and scientists. Many of our projects involve other disciplines — engineering and medicine or engineering and material science. These projects offer opportunities for:
Creative problem solving
Entrepreneurship
Intellectual property generation
Graduate Degrees
Pursue a career as a physician scientist. Medical students with engineering backgrounds can enroll in the dual-degree M.D./Ph.D. in Biomedical Engineering program.
The College of Engineering also offers the following graduate options:
Research
Partner with outstanding faculty. Work with state-of-the-art equipment in all of our laboratories.
Our research on spine and joint mechanics has drawn international attention. Faculty work with industry sponsors in UToledo's NSF-funded Center for Disruptive Musculoskeletal Innovations (CDMI) and the Engineering Center for Orthopaedic Research Excellence (E-CORE), a joint research center with the College of Medicine and Life Science.
In addition, our faculty have broad expertise covering a wide-range of research areas in Bioengineering.
Bioengineering Research Focus Areas
Cellular and orthopedic biomechanics
Physiological sensor design and signal processing
Biomedical instrumentation
Bio-based products and materials
Many others
Research and Laboratories
Biomass Conversion
Biomedical Optics
Microfluidics & Biotransport
Cellular & Tissue Engineering
Plasma Medicine
Artificial Intelligence
Computational Biomechanics
Spine Biomechanics
Ultrasound Imaging
Biomedical Engineering Research Focus Areas
Medical imaging and instrumentation
Medical device and surgical instrument design
Biomedical materials
Cellular and tissue engineering
Orthopedic biomechanics
Current Research Themes
Biomechanics and Assistive Technology
Biophotonics
Biosensors and Drug Delivery
Bone Tissue Engineering and Regenerative Medicine
Microfluidics (Lab-on-a-Chip)
Artificial Intelligence
Human Performance Assessment and Wearable Systems
Computational Biomechanics
Dynamic and Smart Systems
Ultrasound
Faculty Engineering Center for Orthopaedic Research Excellence Center for Materials and Sensor Characterization
Learn to Think Like an Entrepreneur
We don't just develop outstanding mechanical engineers. We develop engineers who create value for their employers by thinking like entrepreneurs. UToledo offers opportunities to commercialize your research and ideas.
Admission Information
Admission and Program Requirements
Learn more about the city of Toledo and why our students chose the College of Engineering.
Questions?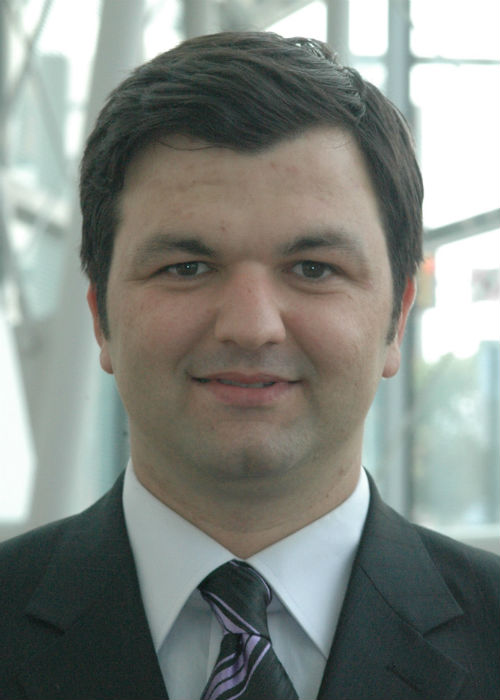 Contact Dr. Halim Ayan
Graduate Program Director
halim.ayan@utoledo.edu
419.530.8030