Undergraduate Program
Hello and welcome to the Undergraduate Program in Bioengineering at the University of Toledo! We are very proud of our program and we hope that this web site will give you all the information you need to make your decision to join us at UToledo!
We believe that the explosive growth in the Bioengineering industry will create numerous opportunities and a strong need for engineers trained in both engineering and the life sciences. We have therefore created a strong Bioengineering curriculum for students pursuing a Bachelor of Science in Bioengineering.
One of the unique features of our program is our integrated co-operative education program that allows our students to work three semesters for companies that hire bioengineers. This gives our students a full year of work experience, making them much more competitive in the job market after graduation.
Bioengineering also serves as a great pre-med program. The curriculum prepares students for the MCAT, the medical school entrance exam. A very unique feature of our pre-med Bioengineering program is that we offer a joint Bacc2MD Pathway program with the University Toledo's College of Medicine & Life Sciences for qualified students.
Please browse our undergraduate web pages to obtain more information, and don't hesitate to contact me if you have questions about our program.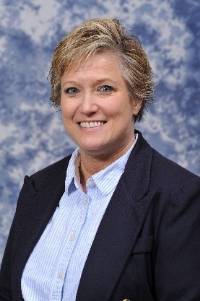 Robin Van Hoy 
Assistant Director for Department Student Services 

University of Toledo 
Department of Bioengineering 
5051 Nitschke Hall MS 303 
2801 West Bancroft Street 
Toledo, OH 43606-3390 

Phone: (419) 530-8078 
Fax: (419) 530-8076 
Email: robin.vanhoy@utoledo.edu
Undergraduate Navigation Menu:
Bioengineering Home / Welcome / Undergraduate / Graduate / Faculty & Staff / Research / Undergraduate Research / Courses / Industrial Advisory Committee / College of Engineering Home
Prospective Students
Welcome to UToledo BIOE / What is Bioengineering? / Why UToledo Bioengineering? / 
Direct from High School / Transfer Students / Experience Day / Undergraduate Studies / 
Graduate Studies / Visit Campus / Scholarships / Student Organizations / 
Graduation and Honors Convocation / Honors College / Rocket Launch / 
Roy and Marcia Ames Engineering Leadership Institute / Student Resources / FAQs /
Special Programs
Bacc2MD Pathway Program / Co-op Program / Honors Programs / Pre-Med Programs / Minors / Graduate Study
Undergraduate Menu
Program Objectives / Student Outcomes / Curriculum
Undergraduate Handbook
Program Requirements / Co-op Requirements / Technical Electives / Elective Sequences / 
HUM/SOC/MC Electives / Flowcharts / Registration Tips
Schedules
Course Schedules / Elective Schedules / Seminar Schedules / News & Events
Registrar Forms
Add/Drop Form / Grade Deletion
Facilities
ECORE and NSFI/UCRC / CMSC / SIM Center
Contact Us