FAFSA Tips For Parents And Families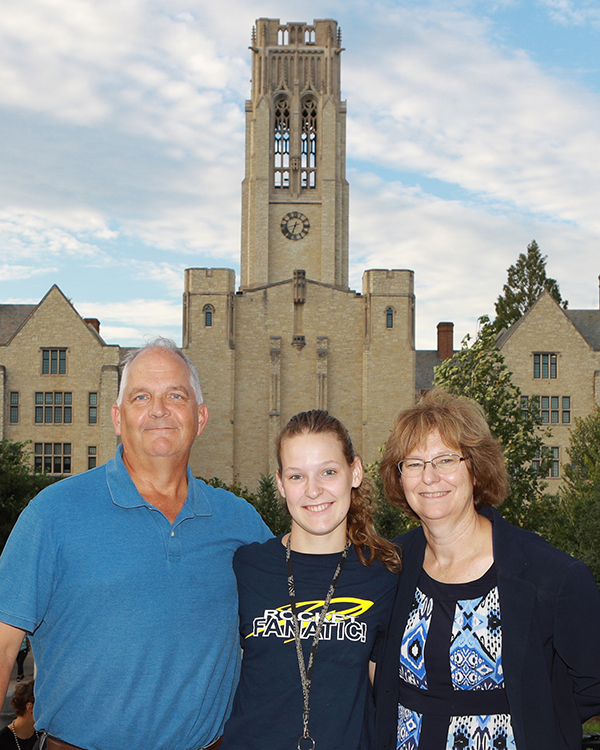 Submitting a FAFSA — a Free Application for Federal Student Aid — is the first step in applying for federal financial aid (federal or state grants, loans or work study) to help pay for college.
When you submit the FAFSA, the U.S. Department of Education provides you with:
An estimated family contribution (EFC) – the amount they feel your family can pay toward your student's college education
How much federal aid you may qualify for
We strongly encourage students to fill out their own FAFSAs. But if your student is a dependent, you will have to fill out the parent section of the application with your financial information.
For FAFSA purposes, parent is defined as the student's legal (biological and/or adoptive) parent or stepparent. Grandparents or siblings are NOT considered parents, even if they raised a student.
Even if you think your income is too high and that you won't qualify for aid, fill out the FAFSA. Don't leave any money on the table. Some scholarships require the FAFSA.
---
The Parent Section of FAFSA: What you need to know
Is my student a dependent?
If your student is a dependent, you'll need to provide your financial information on the FAFSA.
Review the questions on the Federal Student Aid website to determine whether your child is considered a dependent or independent. Definitions are different for the FAFSA than they are in other areas, such as on tax returns.
How to Obtain a Parent FSA (Federal Student Aid) ID
You'll need this ID if your student is a dependent and you must provide your financial information on the FAFSA.
You'll use this ID to electronically sign the FAFSA.
If you have multiple children attending college, you can use the same FSA ID to sign all applications.
Don't lose it! Save it somewhere safe. You will use the same ID each year when you submit your FAFSA.
Documents You'll need
Social security number(s)
Federal income tax returns, W-2s and records of other income (Note: You may be able to transfer your federal tax return information into your FAFSA using the IRS Data Retrieval Tool.)
Records of untaxed income, such as child support received and interest income
Bank and investment statements
Parent FSA ID
I'm divorced. Who fills out the parent portion of the FAFSA?
If your student lived with you the majority of the time in the past year, you would fill out the FAFSA.
If you had equal custody, whoever provided more financial support over the past year would complete the app.
Other things to consider:
If you are going to fill out the FAFSA and have remarried, your spouse (your student's stepparent) also will need to provide financial information.
You may want to estimate your student's aid using the FAFSA4caster. You can plug in financial information for each parent and stepparent and see how much potential aid your student qualifies for.
More details on how to report parent info
Do I have to finish the FAFSA in one sitting?
No. You can save your work and return to it later as long as you have your FSA ID.
You and your student also can work on the FAFSA even if you aren't together:
Your student can provide you with their FSA ID (which differs from yours) so that you can complete your portion.
Your student can start the app and then create a Save Key. After they close out of the app, they pass along the Save Key to you so that you can complete your part.


FAFSA Timeline
December: FAFSA opens for next award year
Feb. 15: UToledo's priority FAFSA filing date for new students
Feb. 15: UToledo's priority FAFSA filing date for continuing students
March through July: Summer Financial Aid application available
UToledo Federal School Code:
003131
You must include this on your FAFSA so we get your info.