Professors Jessica Knouse and Evan C. Zoldan Selected for Eastman & Smith Faculty Achievement Award
July 30, 2020
Professors Jessica Knouse and Evan C. Zoldan were named recipients of this year's Eastman & Smith Faculty Achievement Award. The award was established by the Eastman & Smith law firm to recognize faculty members who have enhanced the quality of the teaching, faculty, or reputation of The University of Toledo College of Law.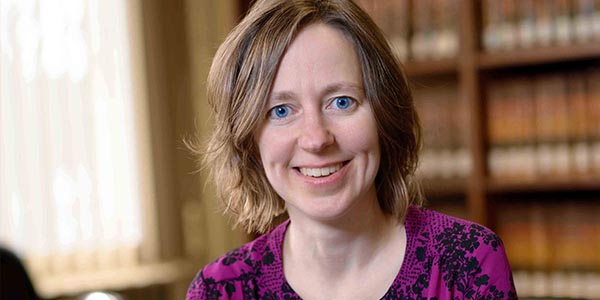 Knouse has been a member of the Toledo Law faculty since 2007. She teaches courses in constitutional law, family law, reproductive technology and law, and sexuality and law. Her scholarship focuses on the intersection between constitutional law and family law, and she has published articles on topics including the law's influence on civil marriage, reproductive rights, identity politics, intersexuality, preimplantation genetic diagnosis, and posthumous conception. Knouse earned her B.A. in Latin and English, magna cum laude, from Boston University, her J.D., summa cum laude, from Albany Law School, and her LL.M. from Yale Law School.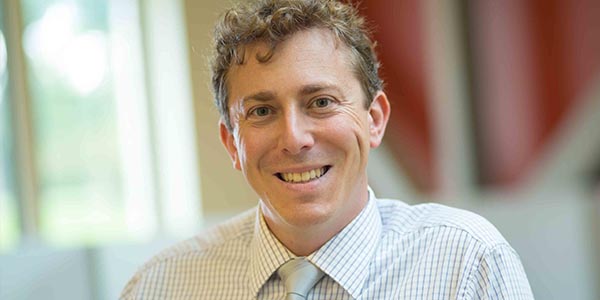 Zoldan joined the College of Law faculty in 2012. He teaches legislation, administrative law, civil procedure, and health care fraud. His article on targeted legislation, "The Equal Protection Component of Legislative Generality," was selected for presentation at the prestigious Yale/Stanford/Harvard Junior Faculty Forum in 2016 — making him the first Toledo Law professor ever to be chosen. Zoldan received the college's 2017 Faculty Scholarship Award for the same piece of scholarship. The following year, the University recognized him for outstanding contributions to scholarship and creative activity over three years. Zoldan earned his B.A. in political philosophy, summa cum laude, from New York University and his J.D., cum laude, from Georgetown University Law Center.
"We thank Eastman & Smith for selecting these two winners of the Faculty Achievement Award and for the firm's continued support of Toledo Law," says Geoffrey Rapp, senior associate dean for academic affairs. "The contributions of Professor Knouse and Zoldan in improving the quality of teaching at the law school and enhancing its reputation nationally have long been recognized by students and legal scholars across the country."