The Department of Medicine is undergoing dynamic growth in terms of faculty size and research programs. In addition, the Department is actively involved in developing new clinical sites. Overall, the Department is continuing to strengthen its effectiveness in its missions of clinical service, teaching, and research. We hope the information provided in these web pages will be useful in providing some sense of our enthusiasm and optimism about our future.
The College of Medicine and Life Sciences Department of Medicine academic office is located on the ground floor of the Ruppert Health Center on the University of Toledo Health Science campus.
---
Latest News & Events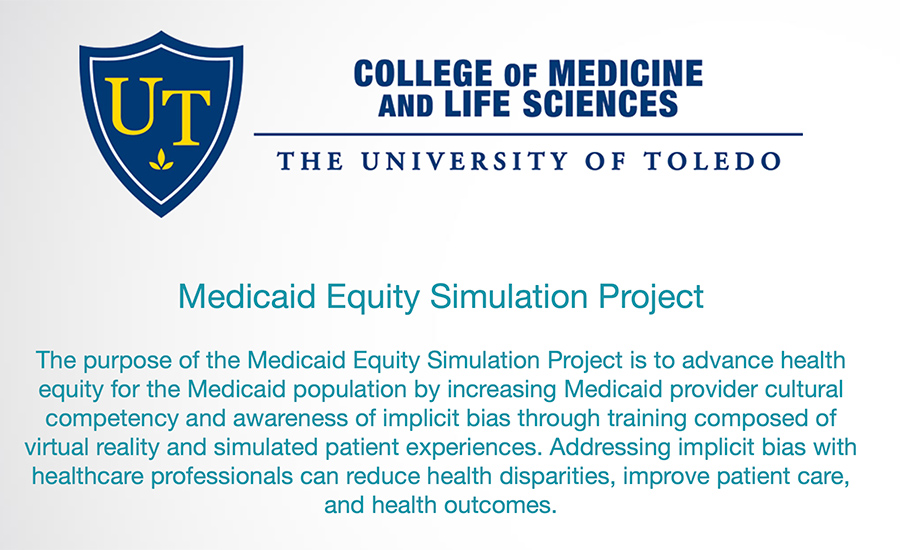 The University of Toledo is now offering the Medicaid Equity Simulation project to advance health equity for the Medicaid population, through June 30.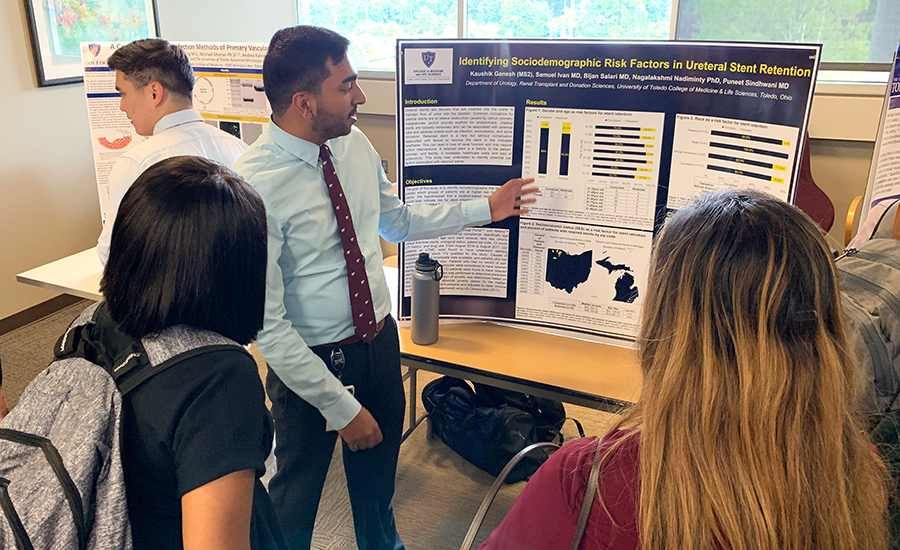 Abstracts now being accepted for the Inaugural Department of Medicine Research Symposium, being held Thursday, May 7. Deadline is Sunday, March 29.
---
Contact Information
Department of Medicine
Ruppert Health Center, Room 0012
3000 Arlington Ave
Toledo, OH 43614
Phone: (419) 383-3685
FAX: (419) 383-6244