Director of the Gastroenterology Fellowship
Dr. Thomas Sodeman MD, FACP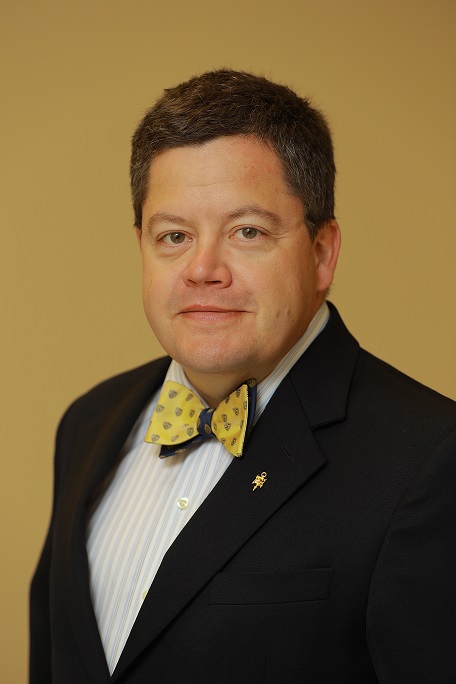 Dr. Sodeman joined with The University of Toledo in July of 2005 and serves as Professor of Medicine and Director of Gastroenterology Hepatology Fellowship Program.  He also serves as a Colonel in the Ohio Air National Guard and is the Commander of the 180th Fighter Wing Medical Corp. He previously served as an Assistant Professor of Medicine in the Division of Digestive Disease and Nutrition at the University of South Florida School of Medicine in Tampa, FL, and as an Instructor of Medicine at the Mayo School of Medicine in Rochester, MN.
Dr.Sodeman earned his medical degree from the Medical College of Ohio in Toledo, OH in 1995. He completed an Internal Medicine Residency in 1998 at the Mayo Clinic, in Rochester, MN and went on to subsequently complete a Fellowship in Gastroenterology (1998-2001) and Transplantation Medicine-Hepatology (2001-2002) form the Mayo Clinic.
Dr. Sodeman is a member of the following societies: American Association for the Study of Liver Disease, a fellow of the American College of Physician, American Gastroenterology Association, American Mathematical Society, Society for Industrial and Applied Mathematics, Association of Military Surgeons of the United States, American Association for the Advancement of Science, American Osler Society, Inter-University Seminar on Armed Forces and Society, Wilderness Medical Society, Aerospace Medical Association, Aerospace Physiology Society, American Physiology Society, American Society for Biochemistry and Molecular Biology, Mensa, and Sigma  Xi. He is also a member of the Ohio Gastroenterology Society and the Ohio National Guard Association.