Department News
Faculty News and Events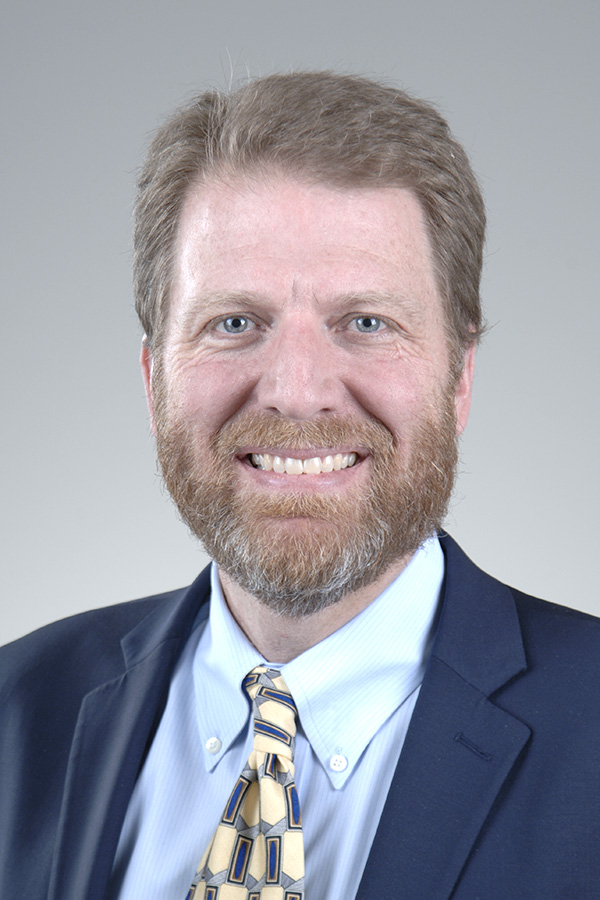 Update from the Chair, Dr. Robert Smith (1-20-2021):
We are currently recruiting new faculty for the ranks of Assistant and Associate Professor in the tenure track. Interested applicants should apply through the following link:
https://utoledo.csod.com/ux/ats/careersite/5/home?c=utoledo
We are also excited to announce a new Bioinformatics PhD track in the biomedical sciences, hosted by the Department of Neurosciences. Interested students should contact the track director, Dr. Robert Blumenthal (Robert.Blumenthal@utoledo.edu) and apply at the following link: https://www.utoledo.edu/med/depts/bioinfo/pages/doctorate.html
 Led by Dr. David Giovannucci, we are also developing an undergraduate major in neurosciences, with a planned start date in the fall of 2021. Please see the other notable accomplishments and events detailed below.
Around the Department:
-In a comprehensive in silico analysis of 36 clinically relevant psychiatric disorders and comorbid conditions, a team led by Dr. Rammohan Shukla demonstrated that similarities between these disorders disperse in a bottom-up fashion. The similarities originate at the chromosomal level, affected most by neurotransmission and modulation, persisting at the cellular level and then finally dispersing at the pathway level through different outside stimuli. The work, titled "Similarities and Dissimilarities Between Psychiatric Cluster Disorders," has been accepted for publication in Molecular Psychiatry (Impact factor = 12.4), one of the top journals in the field.
 -The 1st Annual Cancer Bioinformatics Symposium at the University of Toledo College of Medicine and Life Sciences will be hosted by Justin Creeden, an MD-PhD student in the Department of Neurosciences, and Dr. Robert Smith, Chair of the Department of Neurosciences and Research Director of the Neurosciences Institute on February 5, 2021. The full day event champions collaboration between basic science cancer researchers and bioinformaticians. An international panel of research scientists will include speakers from premier academic laboratories, biomedical industry, and the National Cancer Institute.  
 -Please join me in congratulating Dr. David Giovannucci, who has accepted the position of Chair of the Department of Medical Education. Dr. Giovannucci received his Ph.D. in Biological Sciences (Biophysics) at Wayne State University, completed a fellowship in Molecular & Integrative Physiology at the University of Michigan in Ann Arbor, Michigan, and was a research assistant professor in Pharmacology & Physiology at the University of Rochester in New York. Dr. Giovannucci has been a faculty member in the Department of Neurosciences in the College of Medicine and Life Sciences since 2002. He began as an Assistant Professor, was promoted to Associate Professor with Tenure in 2009 and then Professor in 2015. He previously served as the Interim Chair of the Department of Neurosciences and will continue to serve as the Director of the Neurosciences Graduate Program and hold a joint appointment in the Department of Neurosciences.
 -Identification of effective therapeutics is a crucial tool to treat those infected with SARS-CoV-2 and limit the spread of this novel disease globally. Led by Dr. Sinead O'Donovan, the bioinformatics team in the cognitive disorders research laboratory (CDRL) developed a bioinformatic workflow that simultaneously probes transcriptomic signatures of putative COVID-19 drugs and publicly available SARS-CoV-2 infected cells and tissues to identify novel therapeutics. This work, titled "Identification of new drug treatments to combat COVID19: A signature-based approach using iLINCs," exploits the extensive "omics" data available for over 20,000 small molecules in the Library of Integrated Network-Based Cellular Signatures (LINCS). The resulting candidate drugs identified are FDA approved, while many are already under trial as potential treatments for COVID-19 and others have shown antiviral efficacy against SARS-CoV-2 or coronaviruses in vitro. The findings of this work provide additional support for drugs that are already being explored as therapeutic agents for the treatment of COVID-19 and identify promising novel targets that are worthy of further investigation.
 -Dr. Marthe Howard has recently published the following work related to the function of the enteric nervous system:
 Smith-Edwards KM, Edwards BS, Wright CM, Schneider S, Meerschaert KA, Ejoh LL, Najjar SA, Howard MJ, Albers KM, Heuckeroth RO, Davis BM. Sympathetic Input to Multiple Cell Types in Mouse and Human Colon Produces Region-Specific Responses. Gastroenterology. 2020 Sep 24:S0016-5085(20)35211-2. doi: 10.1053/j.gastro.2020.09.030. Online ahead of print.

Wright, Christina M., Schneider, Sabine, Smith-Edwards, Kriste, Mafra, Fernanda, Leembruggen, Anita, J.L., Gonzalez, Mike, Kothakapa, Deepika R., Anderson, Jessica, Maguire, Beth, Gao, Tao, Gianino, Scott, Missall, Tricia A., Bornstein Joel C., Davis, Brian M, Howard, Marthe J. and Heuckeroth, Robert O. 2020.  "scRNA-sequencing reveals new enteric nervous system roles for GDNF, NRTN, and TBX3" (CMGH-D-20-00479R1), has Cellular and Molecular Gastroenterology and Hepatology. 
 Drs. Marthe Howard and Joseph Margiotta recently published an exciting study related to the discovery of light sensing molecules in striated muscle:
 Margiotta, J.F. and Howard, M.J. (2020). Cryptochromes mediate intrinsic photochemical transduction in avian iris and somatic striated muscle. Frontiers in Neuroscience. Front Physiol. 2020 Feb 21;11:128. doi: 10.3389/fphys.2020.00128. eCollection 2020. PMID:32153427