Robert Smith M.D., Ph.D.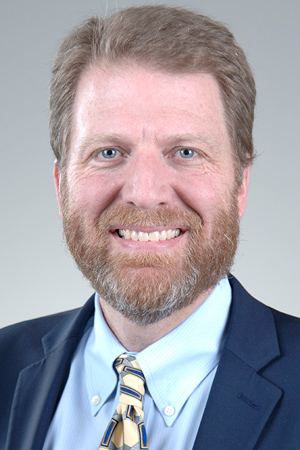 Professor, Chair
Research Director of the Neurosciences Institute in the College of Medicine & Life Sciences
Office:  179 Block Health Science Building
Tel:  205-789-0841
Lab:
Email:  Robert.McCullumsmith@utoledo.edu

Education:
1990:  B.S. Biochemistry, Indiana University
1997:  MD, PhD, University of Michigan
2002:  Research Track Psychiatry Residency, University of Michigan Hospitals
 
Research Interests:

The Cognitive Disorders Research Laboratory (CDRL) is focused on asking and answering the largest possible questions in translational neuroscience.  We combine proteomic, kinomic, and mechanistic approaches to study severe neuropsychiatric illnesses including schizophrenia, depression and autism spectrum disorders.  Our recent work includes establishing bioenergetic dysfunction as a consequence of developing a brain with broken synapses.  In a ground breaking series of experiments, we started with observations from postmortem brain samples, identified drugs using a novel bioinformatics work flow, and reversed cognitive defects in an animal model of cognitive dysfunction with a repurposed FDA approved drug.