In alignment with The University of Toledo mission statement as well as the College of Medicine and Life Sciences' mission, the Global Health Program provides exceptional international clinical learning opportunities for its learners, preparing graduates to enter into diverse communities as leaders, committed to improving the health and human condition regionally and throughout the world.                                             
4-week, credit-bearing, international, interdisciplinary clinical rotations with UToledo approved affiliate partner institutions throughout Africa, Asia, and the Middle East 
2-week, recurring, UTCOMLS' faculty-led, team-based medical missions

 

4-week clinical rotations for international medical students from UToledo approved affiliate partners
joint clinical training and research collaboration with UToledo approved affiliate partners' students, residents, and faculty 
Global Health rotations allow UToledo learners to gain hands-on clinical training through direct patient care while addressing public health issues native to the region, ultimately raising cultural awareness.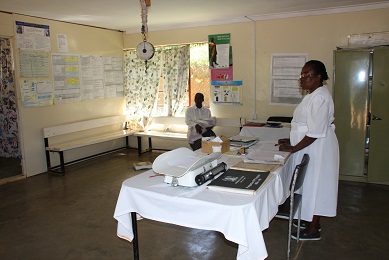 Participating learners have the opportunity to become active members of various interdisciplinary medical teams...
seeing patients from around the world with a wide spectrum of common and rare diseases,
working with renowned physicians representing all medical and surgical specialties and eminent scientists in basic research,
learning clinical decision-making skills at some of the largest medical group practices in the world,
participating in educational activities,
gaining experience working with international leaders in clinical medicine,
demonstrating abilities and honing clinical skills,
meeting and interacting with local community and fostering life-long international relationships.
The UTCOMLS Global Health Program has formal partnerships with the following affiliate institutions.  
Global Health PROGRAM AFFILIATE PARTNER Locations:
Jordan Hospital Group - Amman, Jordan

American University of Beirut - Beirut, Lebanon 

Lady Willingdon Hospital - Manali, Kullu, Himachal Pradesh, India
Dhulikhel Hospital / Kathmandu University Hospital, School of Medical Sciences - Dhulikhel, Nepal
Aga Khan University - Karachi, Pakistan
Khyber Medical College / Khyber Girls Medical College - Peshawar, Pakistan 
 Kull
The UTCOMLS Global Health Program Offers the following UTCOMLS faculty-led, team-based medical missions. 
Nicaraguan Ministry of Health Medical Mission

with Dr. Linda Speer (10 days in August)

SCORE Haiti Medical Mission

with Dr. Richard Paat (10 days in January)                                                                                            

Medical Brigade to La Esperanza Honduras Medical Mission

with Dr. Richard Paat (10 days in March)                            

San Lucas Tolimán Guatemala Medical Mission

with Dr. Richard Paat (10 days in July)                                                                   

Guatemalan Ministry of Health Sew Hope Medical Mission

with Dr. Anne Ruch (month-long mission in October and February)

Development of a Sustainable Academic and Clinical Medical Mission: La Ceiba, Honduras

with Dr. Kristopher Brickman and the Department of Emergency Medicine (10 day medical missions 4 times a year)

Medical Mission in El Salvador
For more information pertaining to the Global Health Program, contact Deb Krohn, Global Health Program Advisor, at 419.530.2549 or deborah.krohn@utoledo.edu.
Examples of International Department/ Clerkships Experience
(vary by location)
Aesthetics and Reconstructive Surgery
Cardiology
Cardiovascular medicine
Emergency Medicine/Critical Care
Internal Medicine & Infectious Disease
Tropical Medicine & Infectious Disease
General Surgery
Orthopedic Surgery
Neurosciences & Neurologic Surgery
Orthopedics
Multiple Surgical subspecialties including Transplantation
Obstetrics & Gynecology
Ophthalmology
Pediatrics/Neonatal
Plastic Surgery/Aesthetics and Reconstructive Surgery
Psychiatry
Public Health
Traditional Chinese Medicine