The Global Health student clerkship program within the College of Medicine and Life Sciences at The University of Toledo offers students a broad array of clerkship opportunities across the globe, that foster growth of medical knowledge through direct patient-care experiences in another country. The experiences and rewards that students receive are many.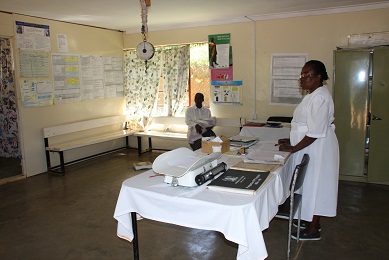 Students have the opportunity to become an active member of a medical team. As a team member, you'll...
see patients from around the world with a wide spectrum of common and rare diseases
work with outstanding physicians representing all medical and surgical specialties and eminent scientists in basic research
learn clinical decision-making skills at some of the largest medical group practices in the world
participate in educational activities
experience working with international leaders in clinical medicine
demonstrate your abilities
meet and interact with local community
The Global Health Program works with affiliating institutions in international locations to offer a global health experience to UToledo College of Medicine and Life Sciences (UTCOMLS) students.
New Rotation Sites
Students interested in participating in these new rotations should contact Deb Krohn, Global Health Advisor, at 419.530.2549 or deborah.krohn@utoledo.edu, for more detailed information:
The American University of Beirut – Beirut, Lebanon
Jordan Hospital – Amman, Jordan
Lady Willingdon Hospital – Manali, India
PSG & Sons' Charities/PSG Institute of Medical Sciences and Research – Coimbatore, India
About Us 
Global Health experiences include but are not limited to UTCOMLS students completing particular clerkships, researching, or volunteering at global health sites, during the medical school year or during summers between medical school years.  The experience is credit-bearing and/or funded at least in part by the university.  
Examples of International Department/ Clerkships Experience
(vary by location)
Aesthetics and Reconstructive Surgery
Cardiology
Cardiovascular medicine
Emergency Medicine/Critical Care
Internal Medicine & Infectious Disease
Tropical Medicine & Infectious Disease
General Surgery
Orthopedic Surgery
Neurosciences & Neurologic Surgery
Orthopedics
Multiple Surgical subspecialties including Transplantation
Obstetrics & Gynecology
Ophthalmology
Pediatrics/Neonatal
Plastic Surgery/Aesthetics and Reconstructive Surgery
Psychiatry
Public Health
Traditional Chinese Medicine