Building a Periodic Table
The pictures below show the progress that has been made in building the Periodic Table Display. All credit for the pictures goes to Matt Hafner of MDH Construction, who has been working hard on the project this summer!
The Beginning of the project: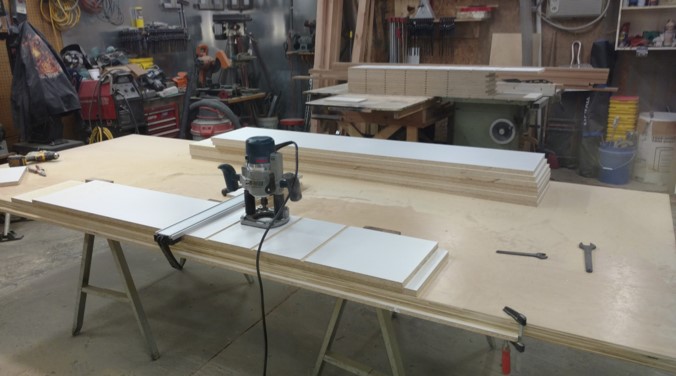 Setting the Vertical boards: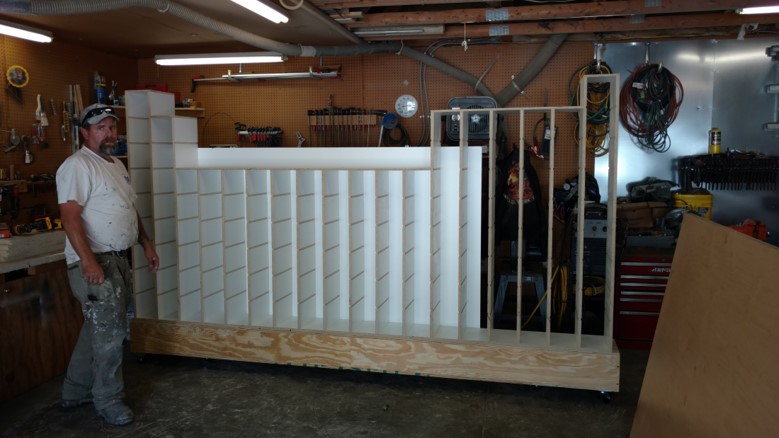 Inserting the Horizontal Boards: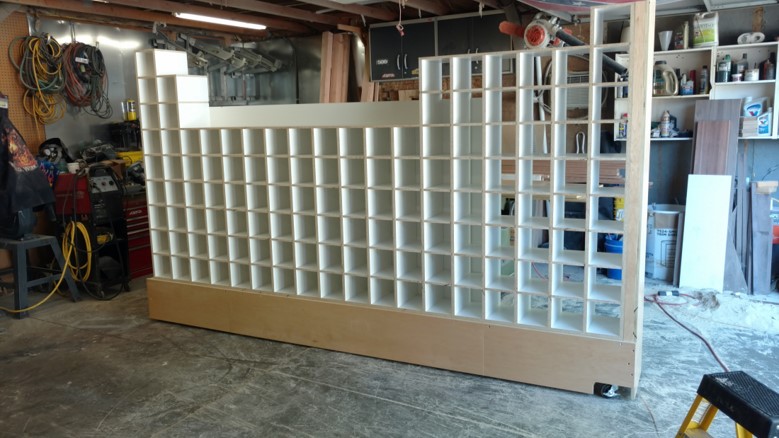 The Periodic Table Display is really coming together! Keep checking back to follow the progress!!!
framing the Glass: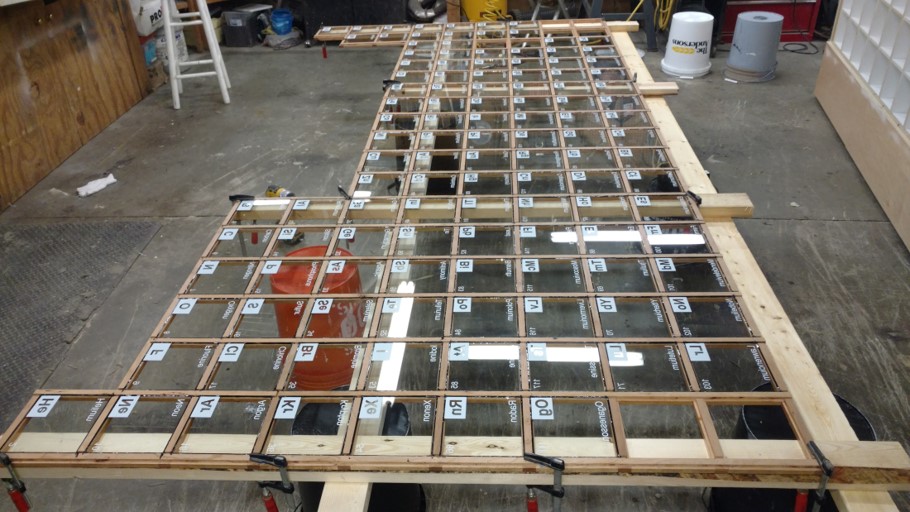 Putting all the Pieces together: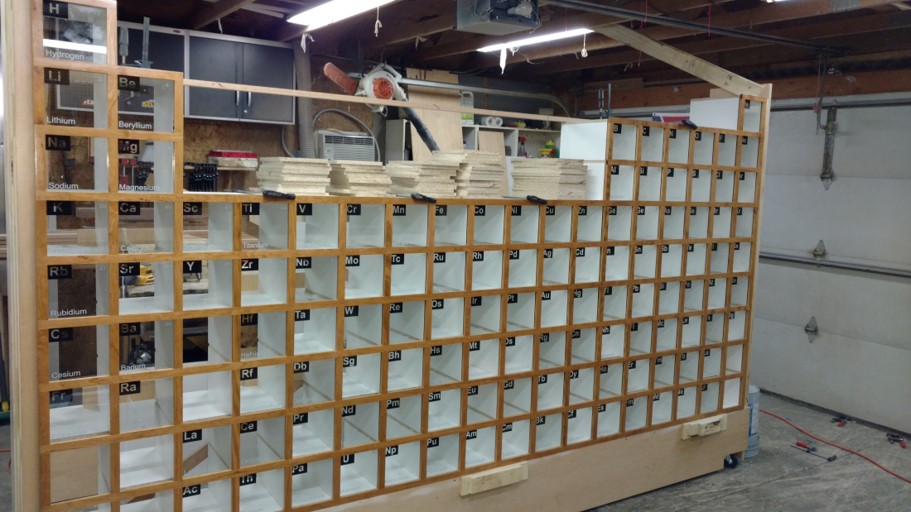 Filling in the EMpty Spaces: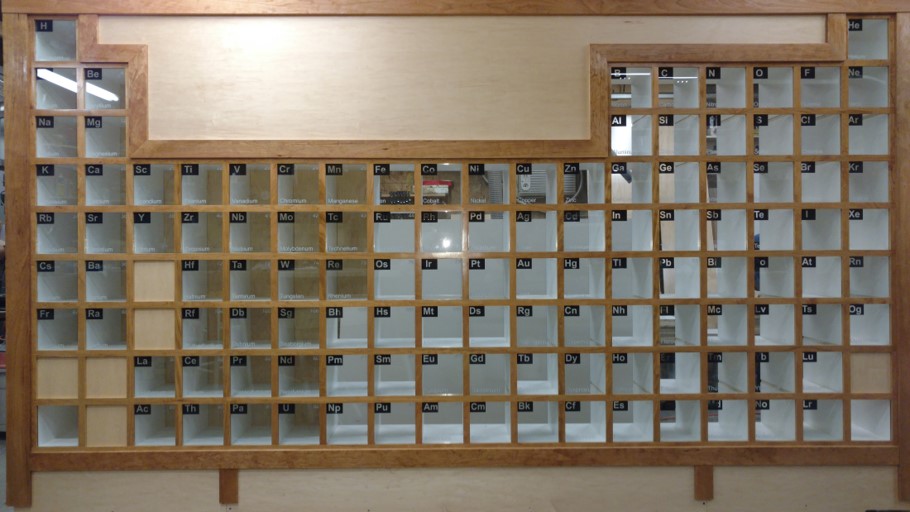 Adding Lighting: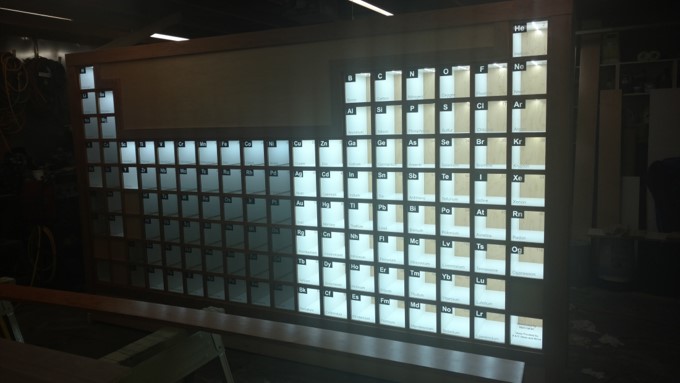 Delivery: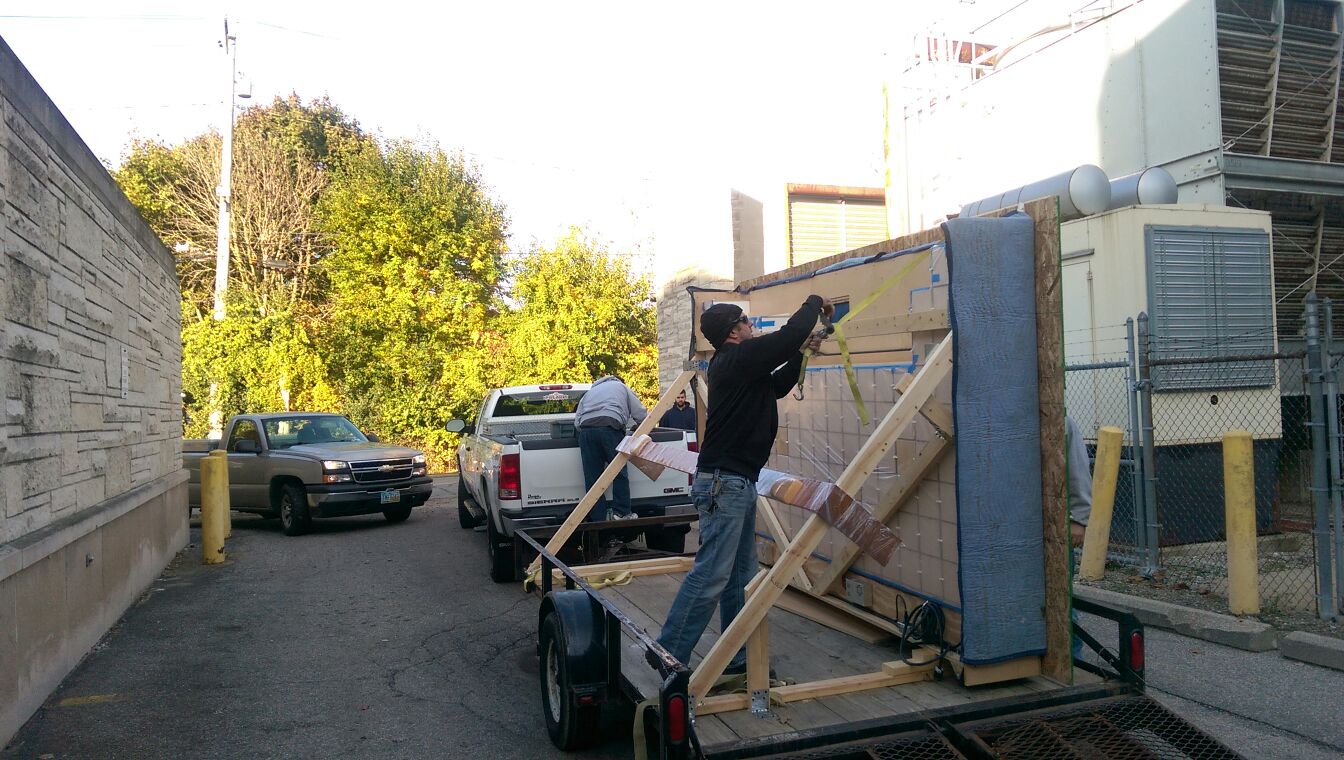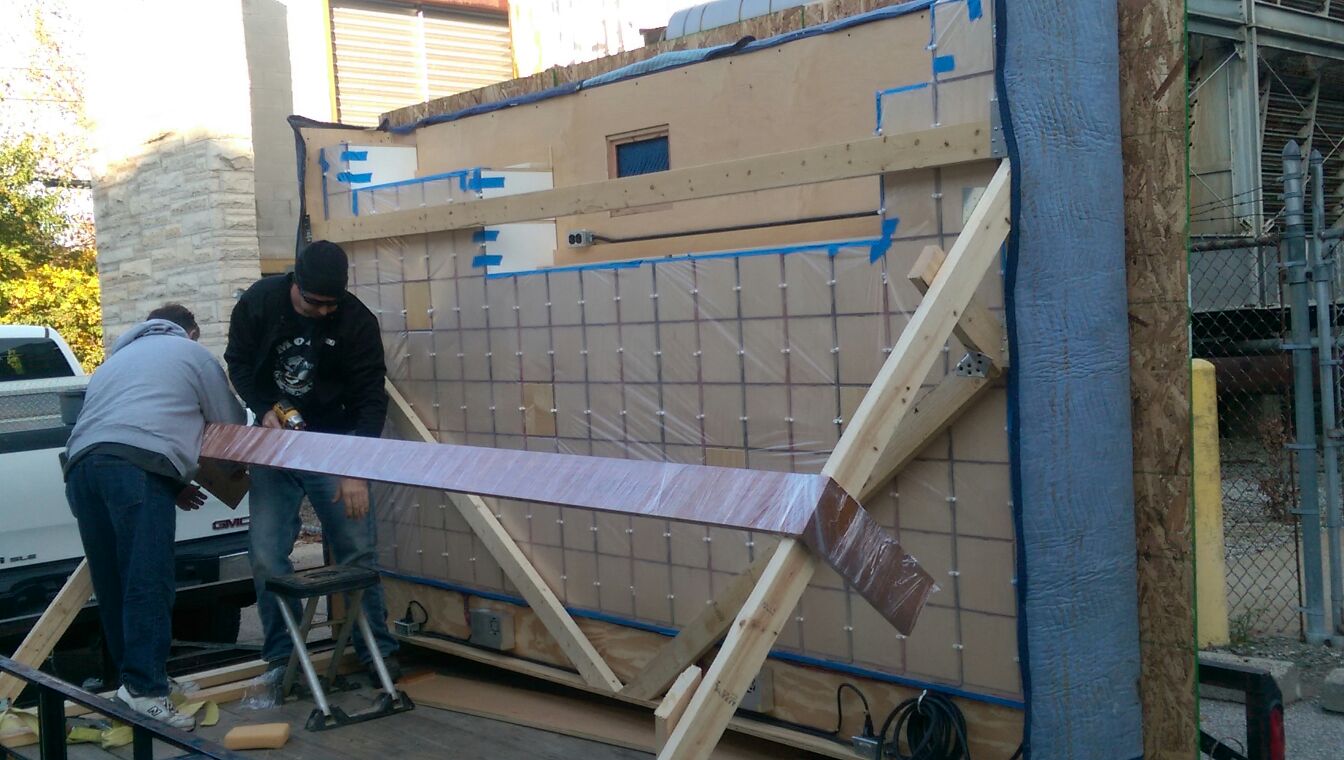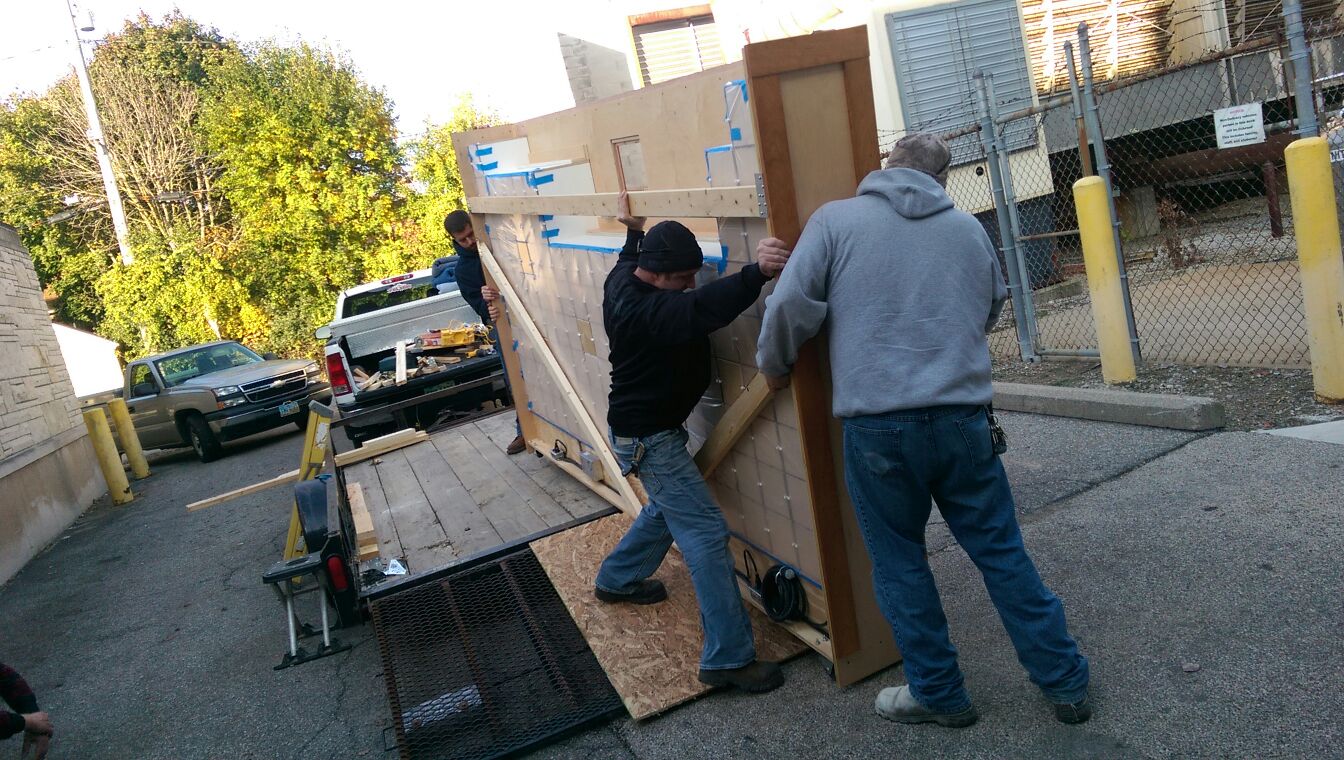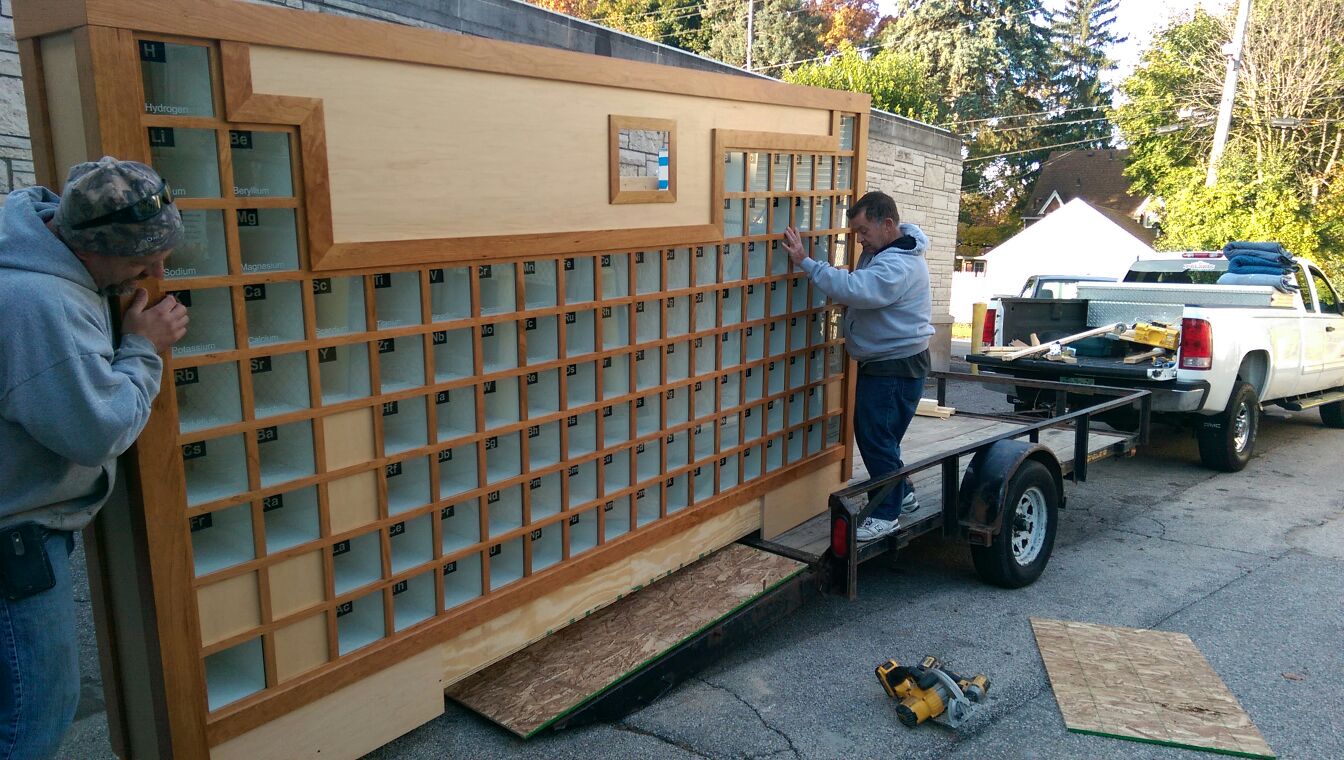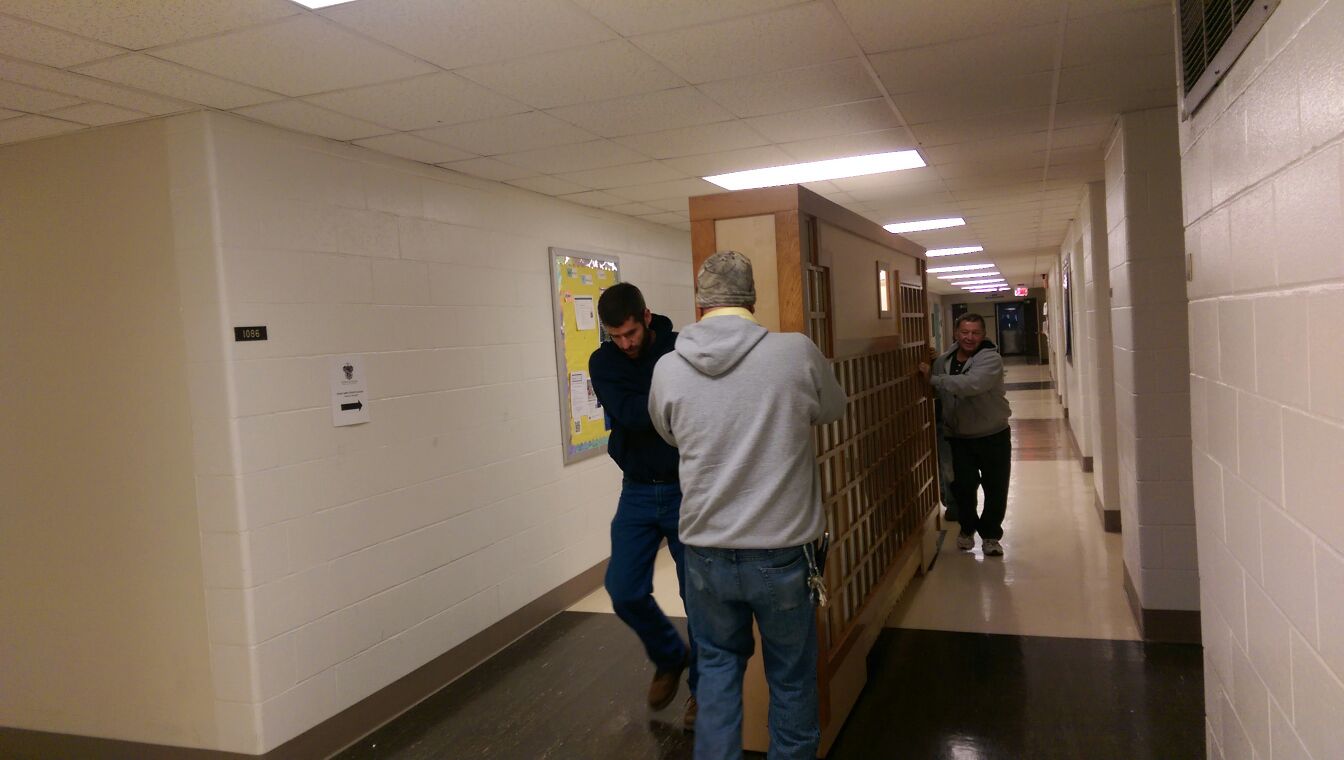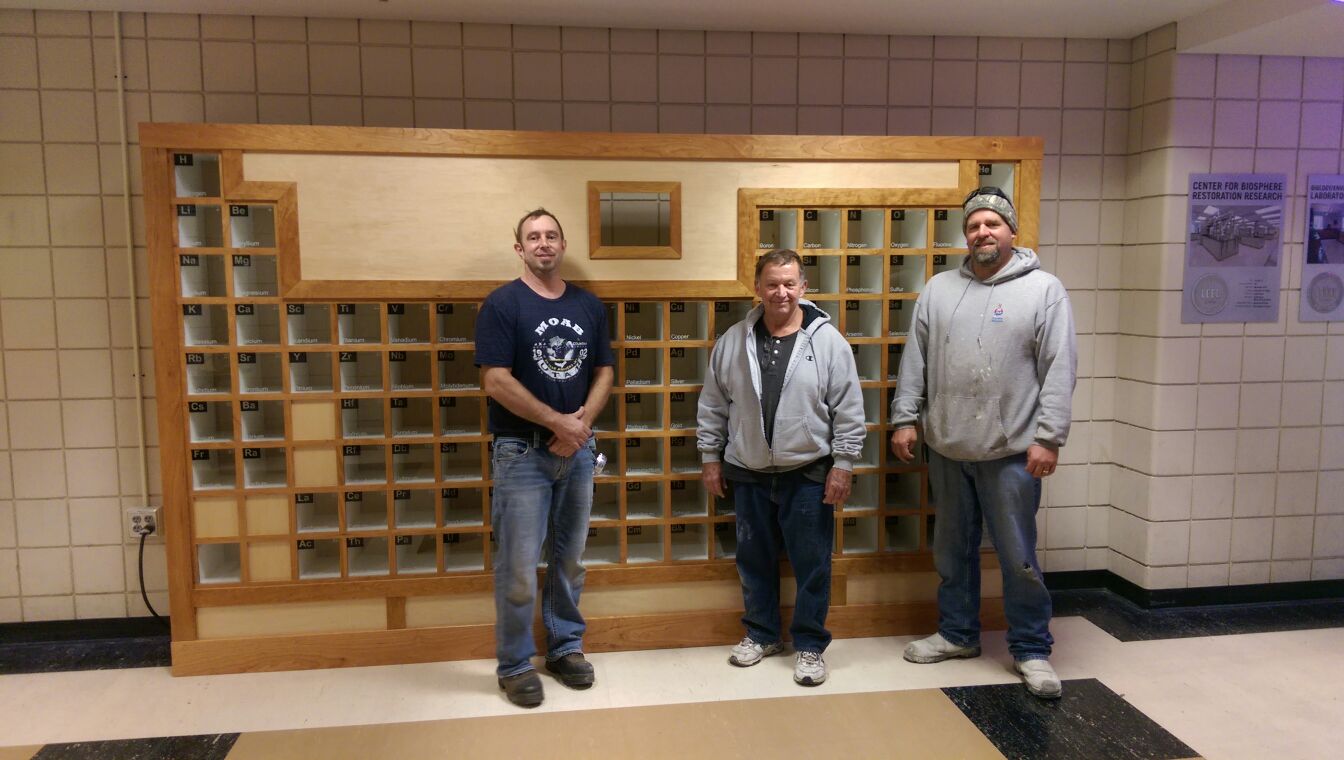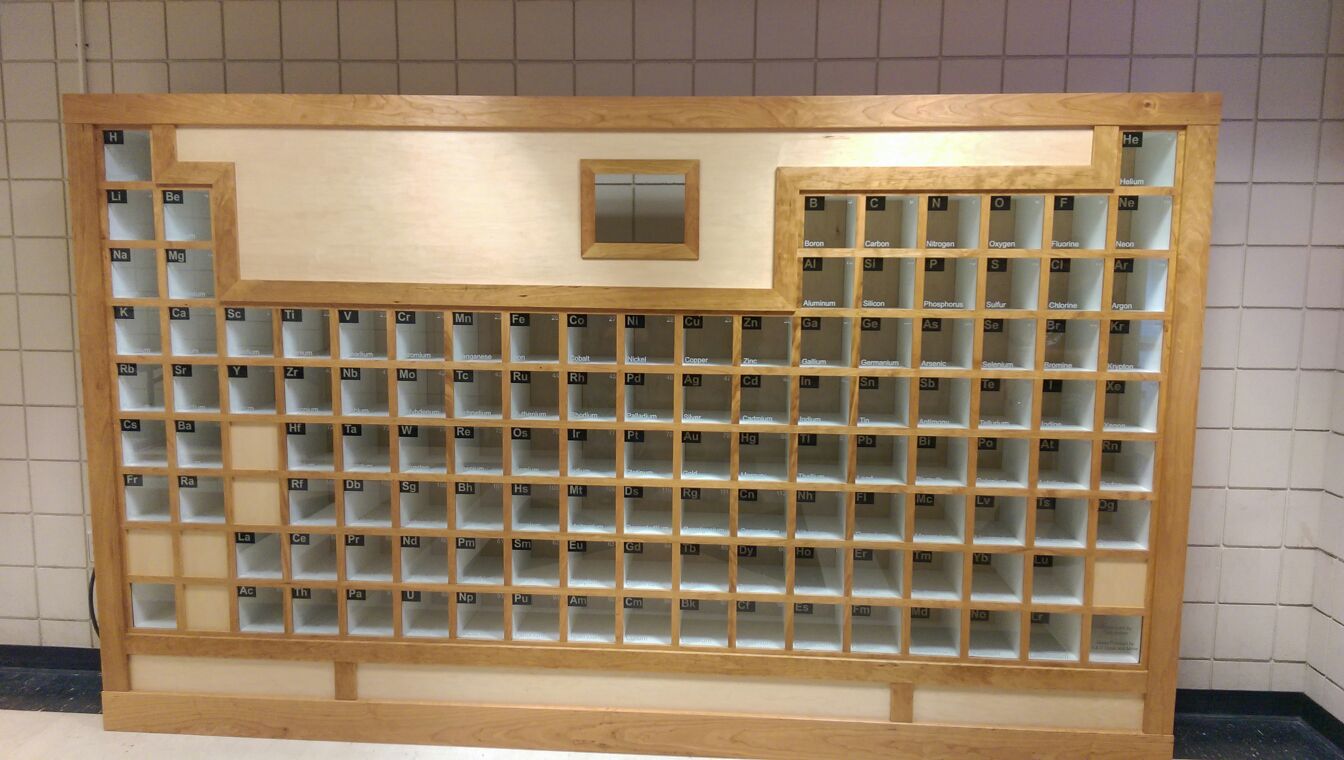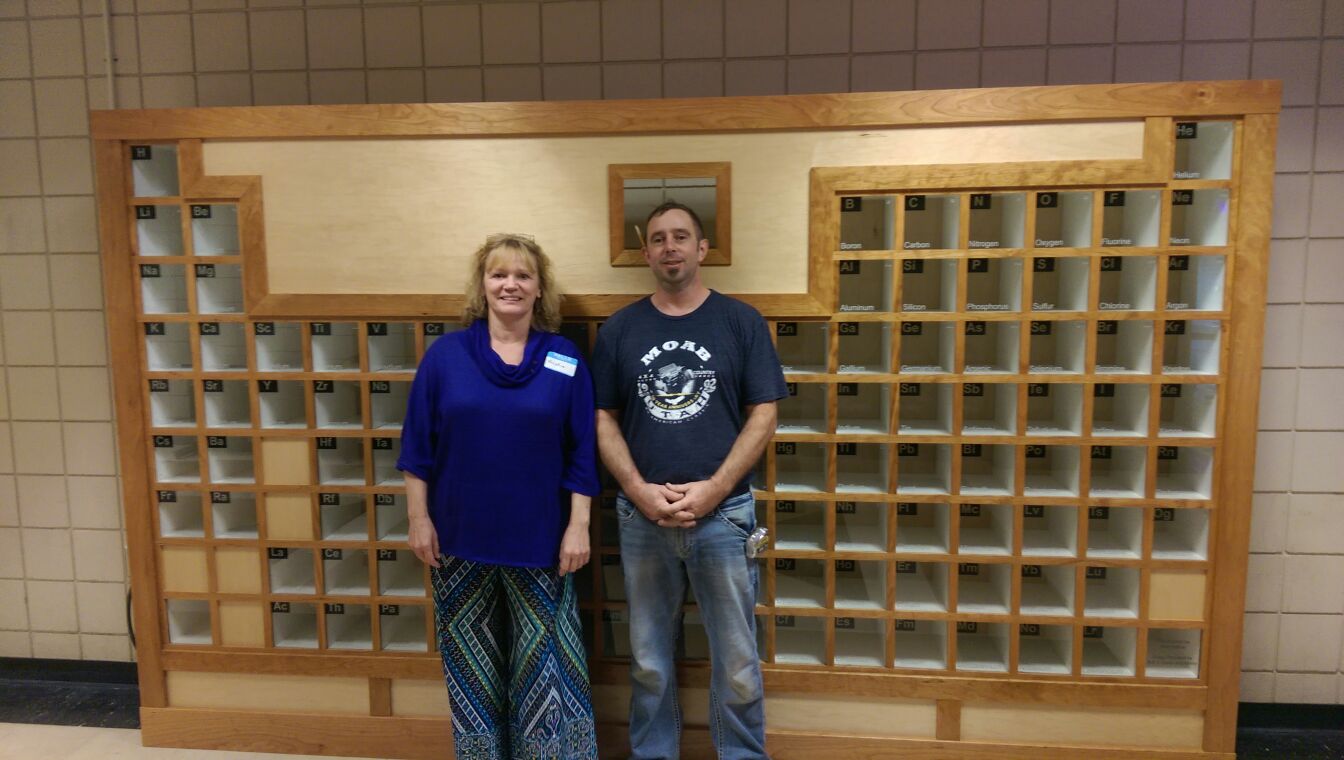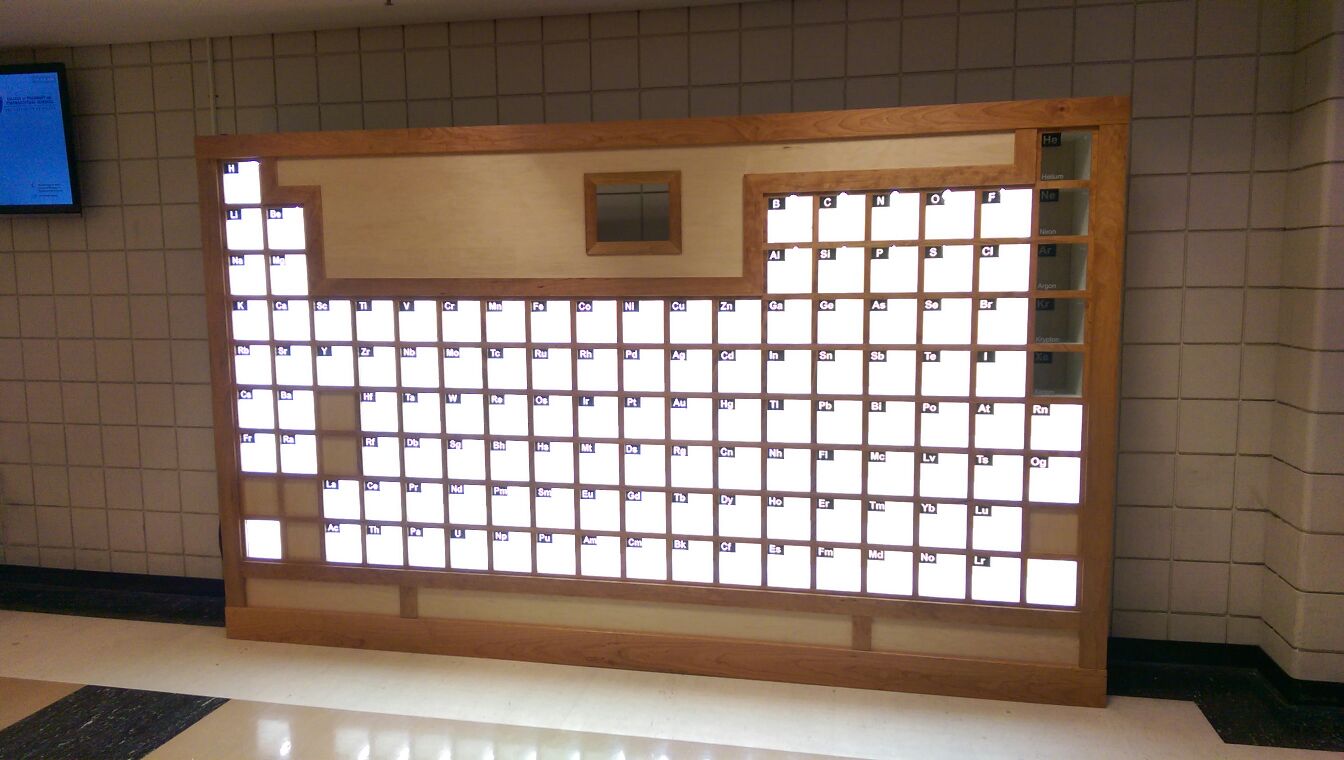 Preparing to fill display boxes: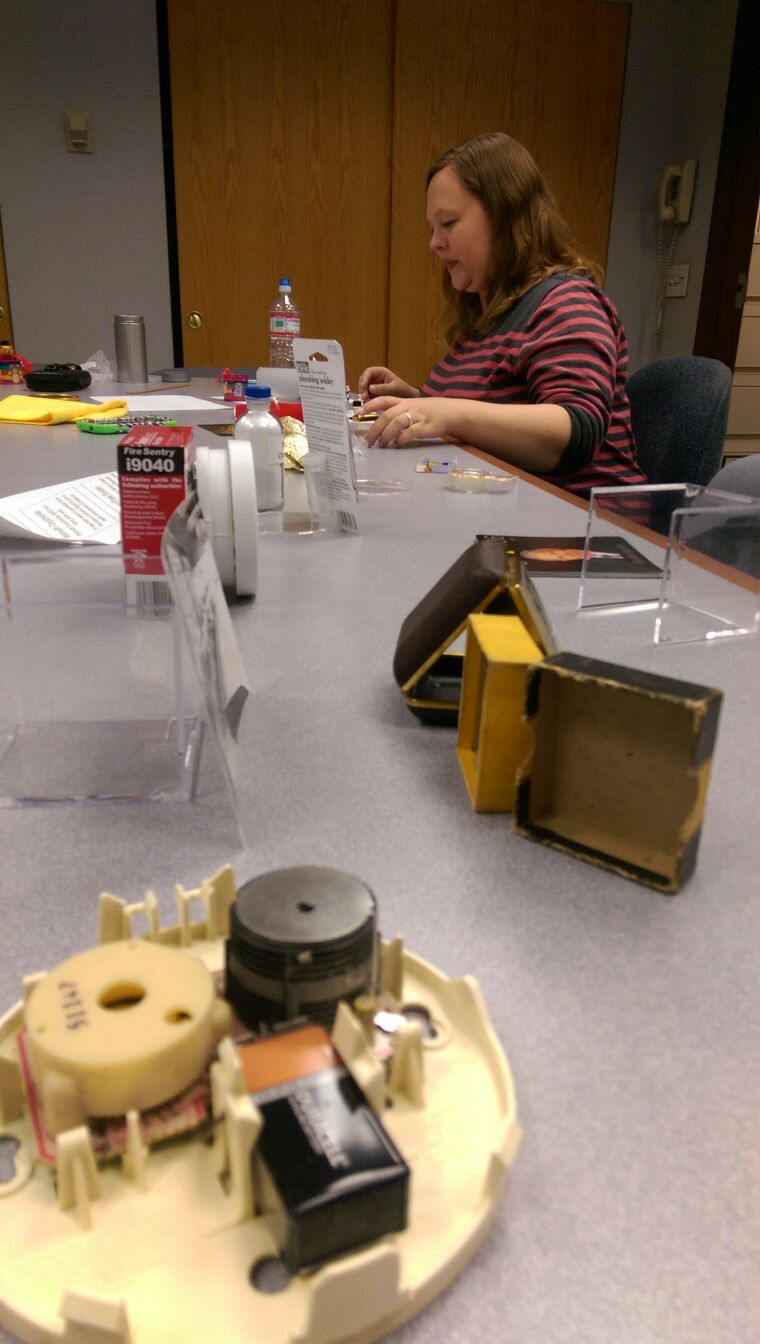 Pictured: Cassandra Pittman, SCOPE Project Manager, organizing objects to fill display boxes