ICenter NEWS & EVENTS
***NEWS***
Summer 2013:

Thanks for helping us out, Mark-Robin Giolando! Repairing the chiller and installing a board.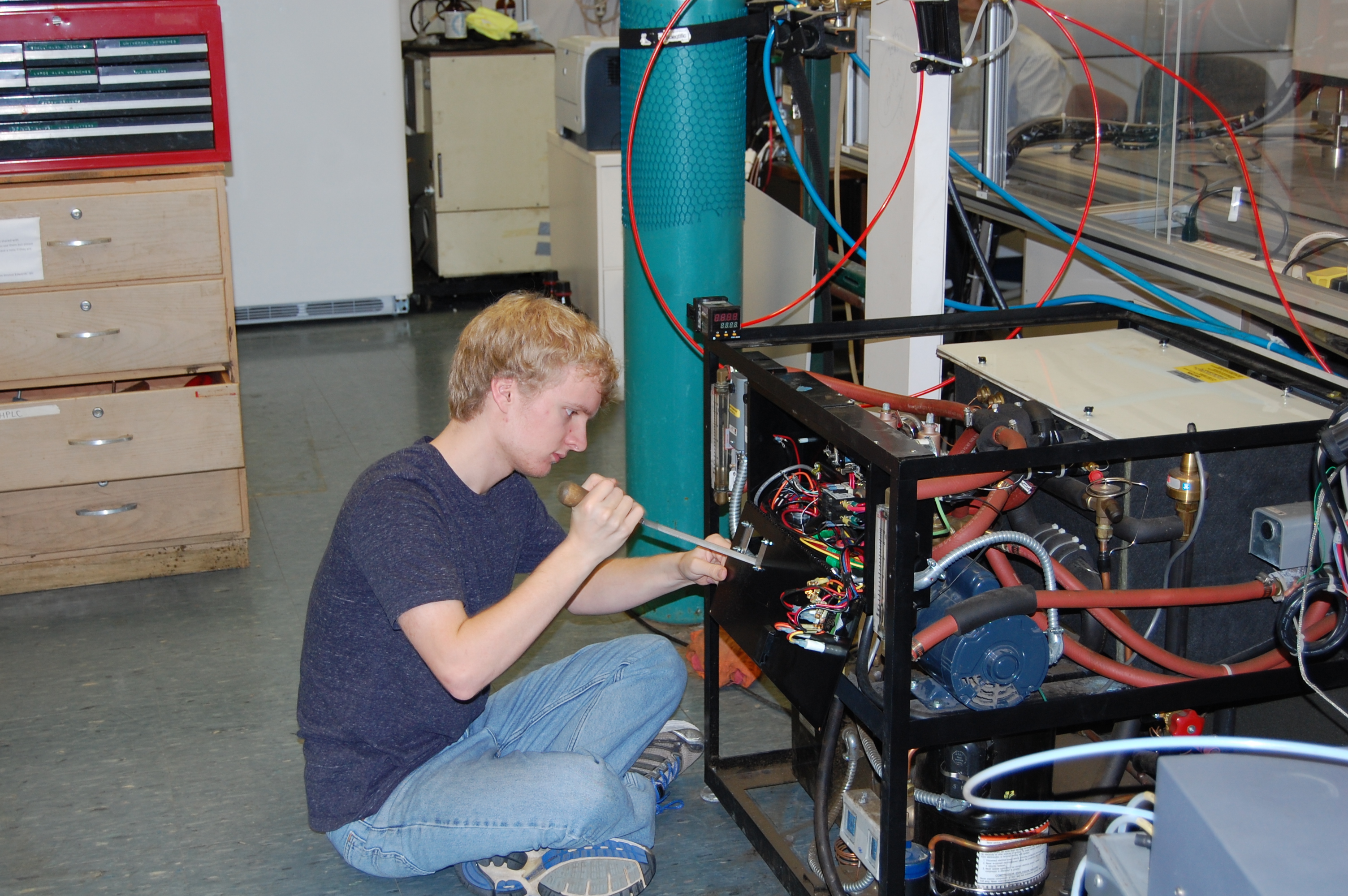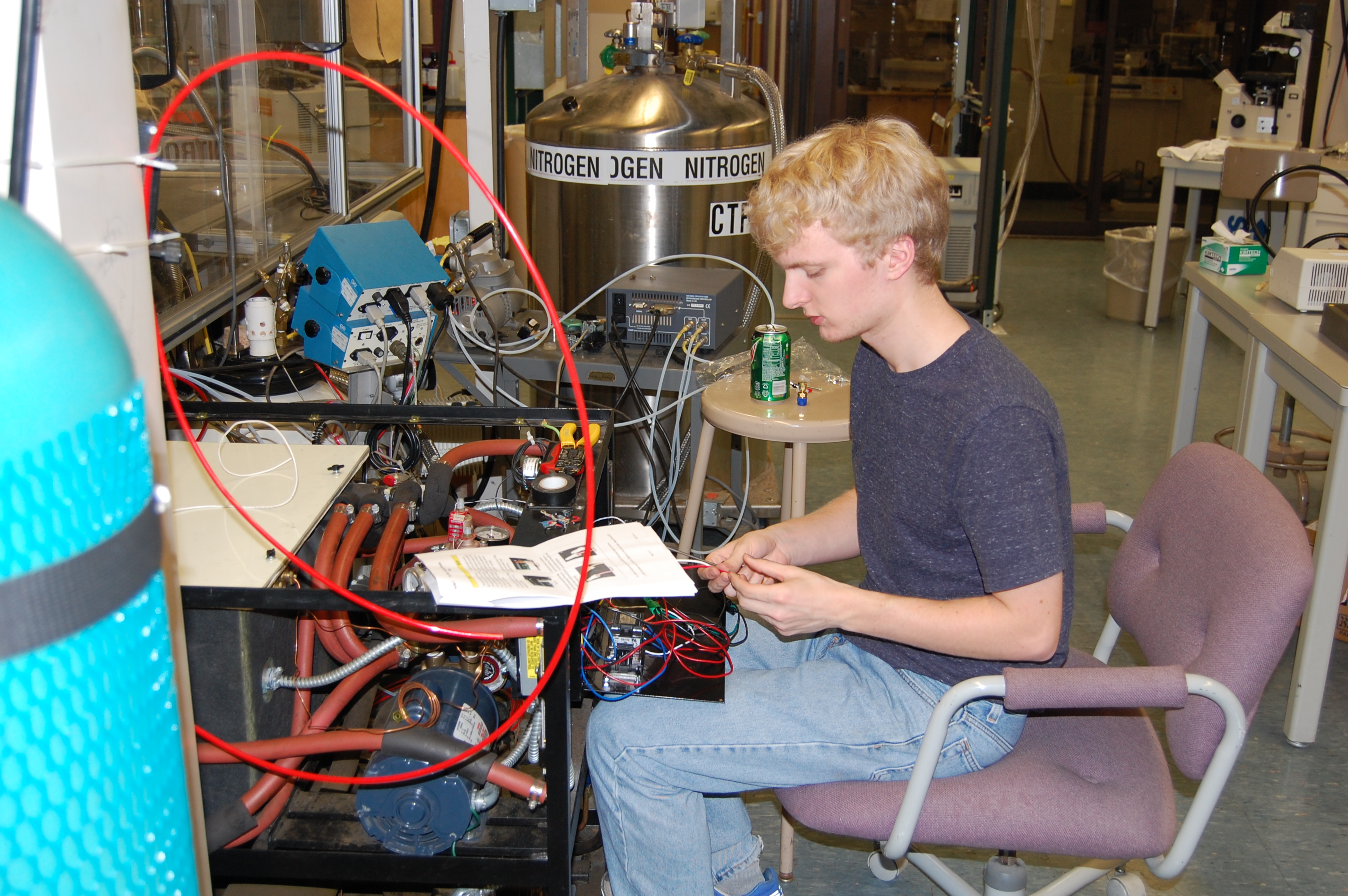 January 2013:
Welcome Zina! Zina is a senior in Biology and will work with Biology and the ICenter to coordinate and expand the S.C.O.P.E. project.
Winter 2012:
In collaboration with Dr. Avidor-Reiss from the Biology department, we are now extending our S.C.O.P.E. project to include a confocal microscope.
Fall 2011:
We have added a Bruker dual wavelength Apex diffractometer for single crystal crystallography. It is equipped with a Cu-ImuS and a traditional Mo-sealed tube source.
Summer 2011:
Over the past year, the ICenter has been diligently working to provide an outreach program geared towards exposing pre-college students to advance scientific instrumentation. Recently, the outreach program -

S.C.O.P.E.

- was featured in a UTnews article showing some of the programs impact so far (

http://utnews.utoledo.edu/index.php/07_18_2011/ut-electron-microscope-advances-learning

). Dr. Stacy Gates has recruited, and so far trained 20 educators in the Northwest Ohio and Michigan areas for participation in this program, and was essential in designing and organizing this project, along with Dr. Kristin Kirschbaum (Director) and Dr. Pannee Burckel (Instrument Scientist).  This year, we are extending this program to middle schools and their students. We appreciate the ongoing enthusiasm and participation from educators in the Northwest Ohio and Michigan areas, and hope that together we can better prepare our students for advances in the world of

SCIENCE

!!