S.C.O.P.E. - Scientists Changing Our Pre-college Education

ABOUT SCOPE
The University of Toledo's College of Natural Sciences and Mathematics Instrumentation Center is dedicated to support the enhancement of science, technology, engineering, and mathematics (STEM) education. We are proud to announce a new community outreach program called SCOPE.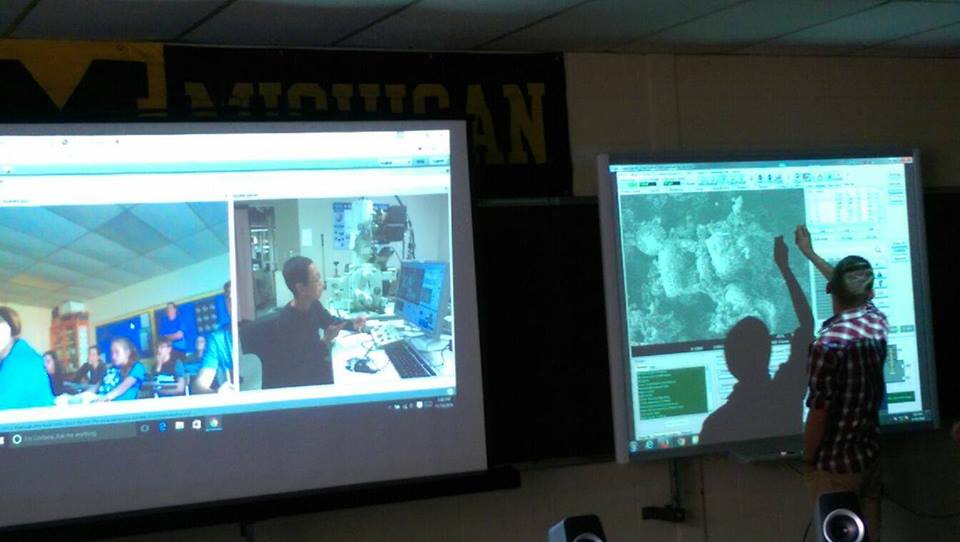 We provide teachers with resources that enhance quality of curricula and expose students to the scientific method with a hands-on approach.
With the SCOPE program, students and teachers access microscopes directly from their classrooms. 
Each SCOPE session is tailored to each class visited by the SCOPE team.
The program is flexible to allow teachers to add to their existing curriculum.
Best of all, this program is absolutely FREE to any school wishing to participate!

Pictured: A confocal SCOPE session set-up
What does a SCOPE session look like?
Our team will visit your school to set up everything for the session.

One scientist will remain on campus and video chat with us. This team member will help with physically loading the samples and focusing/finding a good area of our sample to view.

Each session begins with an explanation of how the microscope works and how the scientist in your classroom uses the instrument for their research.
Once the instrument and/or research is covered, your students get to use the instrument! Our team does not control the instrument from the classroom, that is left for your students!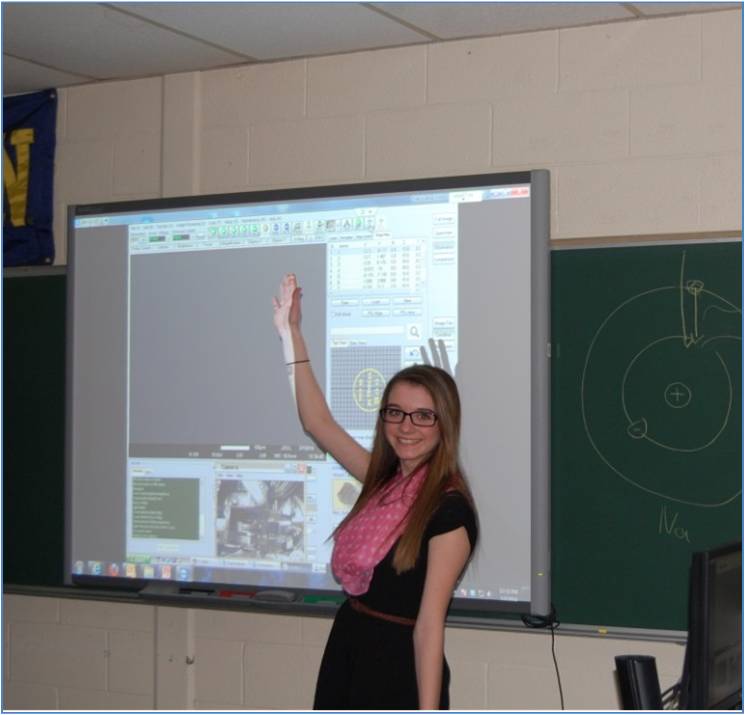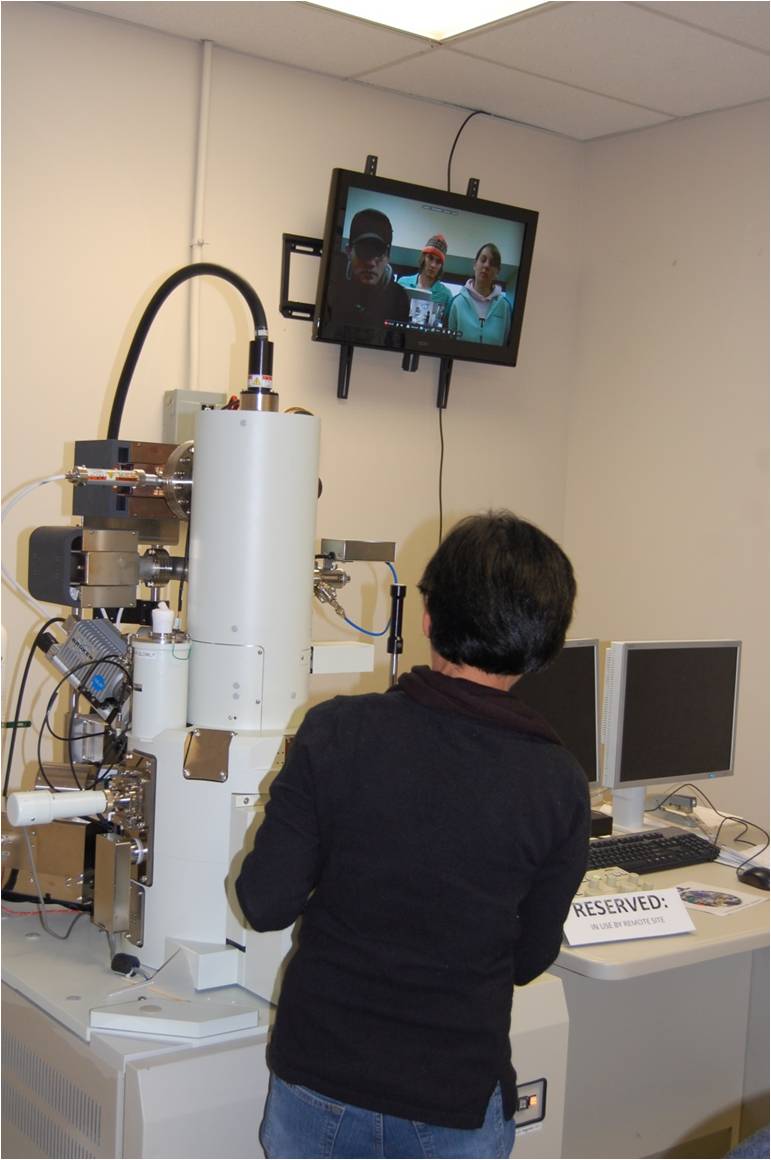 Pictured: A high school student uses the SEM directly from her classroom and member of our team loads samples into the SEM for a SCOPE session while video conferencing with the class

Okay, I'm interested! How do I sign up?
                 We look forward to working with you in the future! 



Sample Lesson Plans
The following lesson plans may be used either as is for a ready-made SCOPE session or a starting point to tailor your own SCOPE session.
*NEW!* Lesson Plans based on the Ohio Science Standards:
Each of the following lesson plans start off with a basic concept. As some subjects are re-examined in further detail in high school science classes, the same lesson plans can be used for various grade levels by adding or subtracting information.
Cells have particular structures related to their function

Instrument: Confocal Light Microscope
Grade level/class: Grade 6, High School Biology 

Reproduction is necessary for the continuation of every species

Instrument: Confocal Light Microscope
Grade level/class: Grade 8, High School Biology

Cells go through a process called mitosis


Instrument: Confocal Light Microscope
Grade level/class: Grade 6, High School Biology

Physical and chemical properties can be used to identify rocks and minerals

Instrument: Scanning Electron Microscope
Grade level/class: Grade 6, High School Geology

A unique spectrum can be used to identify any element

Instrument: Scanning Electron Microscope
Grade level/Class: High School Chemistry
---
The following lesson plans can be used as-is or as a starting point for ideas!

The Scanning Electron Microscope enables observation of objects at micro- and nano-meter scale and is used to examine the morphology of samples. 
The Structure of Fabrics Examines fabrics to illustrate that objects under the microscope can vary greatly from expectations to reality.
Check out more SEM images.
---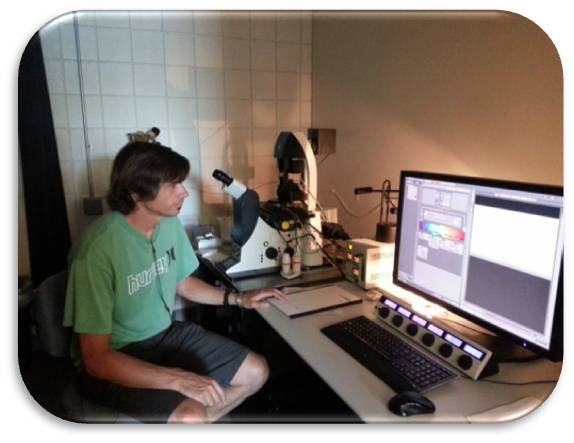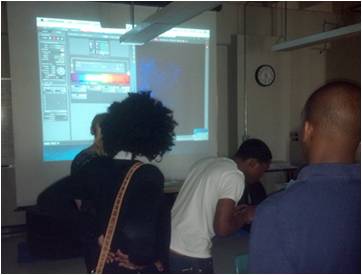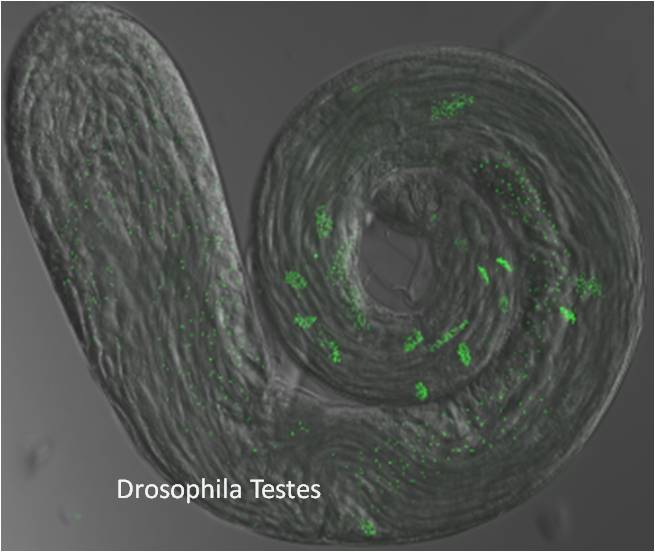 Confocal Fluorescent Light Microscope delivers optical images with enhanced resolution. 
•Transmission and Absorption of Light Explores the use of light, chromophores, and chemistry to study cell biology.
•Looking at a Real Cell Explores how cells look in real life as opposed to in text books.
•Understanding Organelles: Centrioles Explores the importance of centrioles and focuses on research done by the Avidor-Reiss lab.
---
 We are experienced with students at all levels.
 Recent Participants:
Elementary Schools
Summit Academy, Toledo, Ohio
          Middle Schools
Ida Middle School, Ida, Michigan
Jefferson Middle School, Monroe, Michigan
Monroe Middle School, Monroe, Michigan
           High Schools
Ottawa Hills High School, Ottawa Hills, Ohio
Ida High School, Ida, Michigan
Whitmer High School, Toledo, Ohio
Northwood High School, Northwood, Ohio
Cardinal Stritch High School, Oregon, Ohio
Napoleon High School, Napoleon, Ohio
Colleges
Bowling Green State University, Bowling Green, Ohio
Franklin W. Olin College of Engineering, Needham, Massachusetts
---------------------------------------------------------------
 Additional S.C.O.P.E. Resources 
Facebook Page: www.facebook.com/UTSCOPE
Instagram Page: https://www.instagram.com/utscopeprogram/
ICenter Calendar: Instrument Reservation
Event Handout: SCOPE Brochure