S.C.O.P.E. - Scientists Changing Our Pre-college Education
Covid-19 Remote Learning resources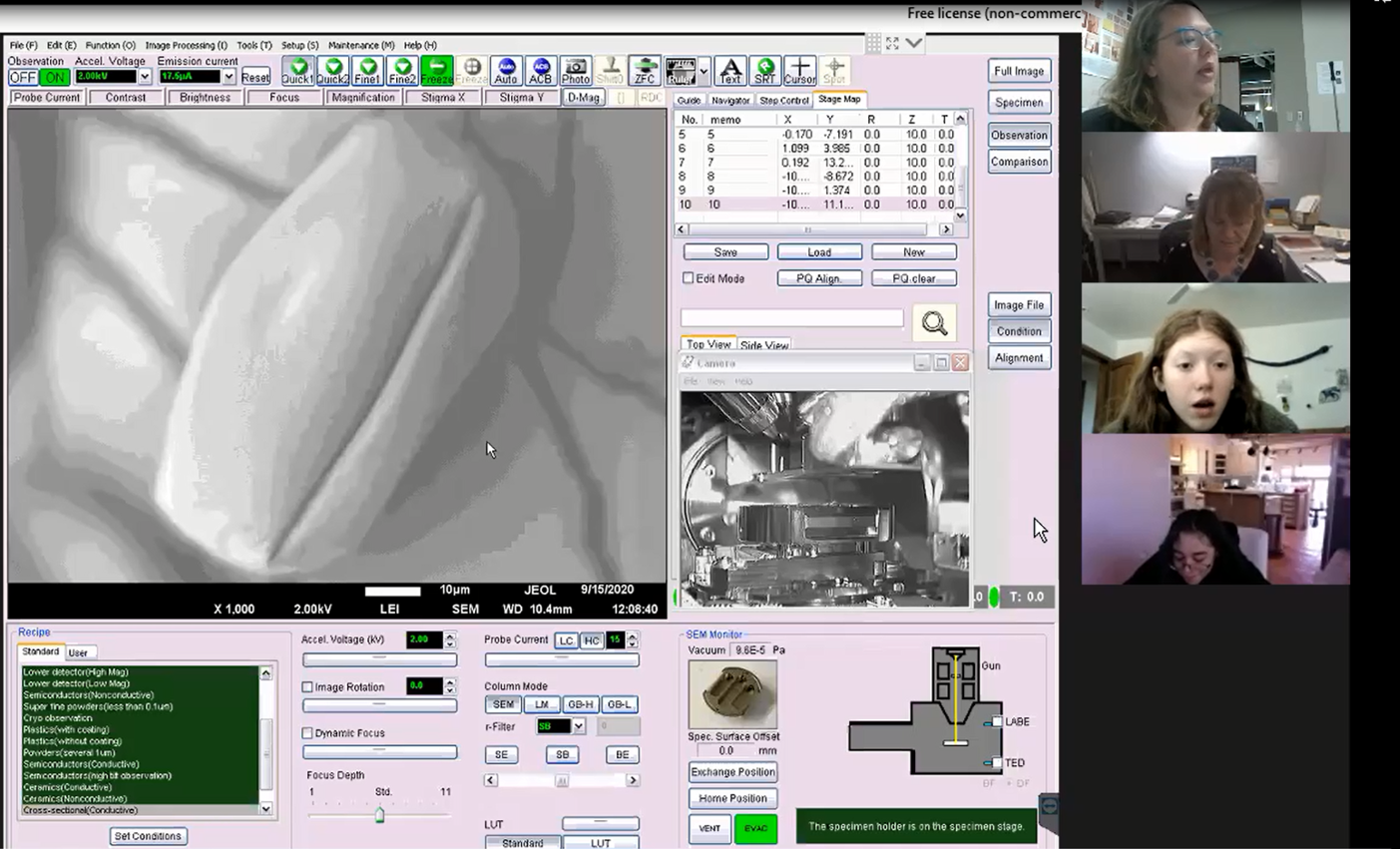 The SCOPE Program has been remotely bringing sophisticated scientific instrumentation into classrooms since 2010. Our program has evolved and adapted to many challenges since its inception, none of which have come close the the hurdles we've all been faced with due to the pandemic. However, SCOPE will continue to rise to the occasion and create freely available content to inspire future scientists to keep learning.
The following modules are offered as either a recording or a live Zoom meeting*:
Face Masks-How do they Measure Up?
*Remote control of the Scanning Electron Microscope is also a possibility, depending on respective internet connections
Please contact cassandra.pittman@utoledo.edu and kristin.kirschbaum@utoledo.edu to set up your remote learning sessions. We look forward to working with you soon!
The University of Toledo's College of Natural Sciences and Mathematics Instrumentation Center is dedicated to support the enhancement of science, technology, engineering, and mathematics (STEM) education. We are proud to announce a new community outreach program called SCOPE. 
We provide teachers with resources that enhance quality of curricula and expose students to the scientific method with a hands-on approach.
With the SCOPE program, students and teachers access microscopes directly from their classrooms. 
Each SCOPE session is tailored to each class visited by the SCOPE team.
The program is flexible to allow teachers to add to their existing curriculum.
Best of all, this program is absolutely FREE to any school wishing to participate!
The SCOPE Program can be utilized as an on-site program where we visit your school and talk to your class(es) in person, or as a remote program where we connect via video conferencing software like Zoom, Google Meet, or Webex. Click Here for more information about how SCOPE sessions are run.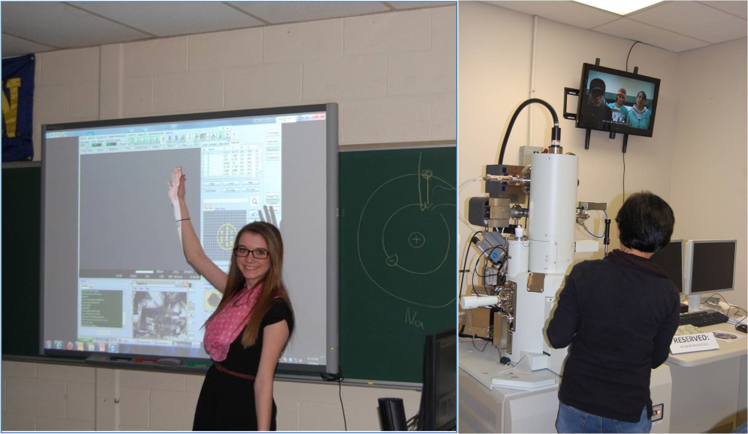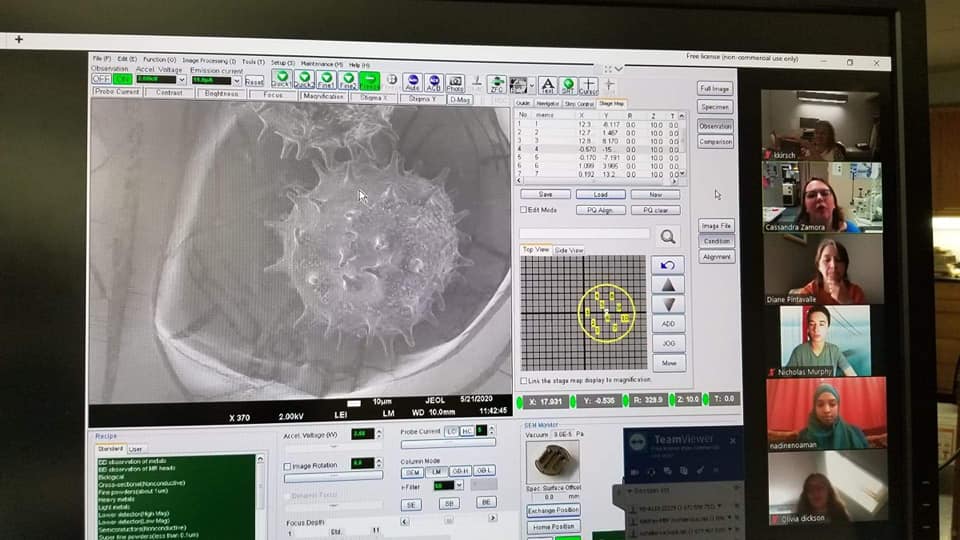 Pictured: A student in the classroom operates the SEM and a member of our team loads samples while video conferencing with students (left); A student in their home remotely controls the SEM during a Google Meet SCOPE session (right).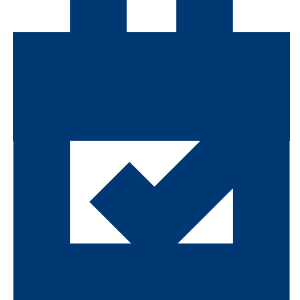 If you are interested in collaborating with us, please contact Kristin.Kirschbaum@utoledo.edu or Cassandra.Pittman@utoledo.edu.
We look forward to working with you in the future! 
Our Instruments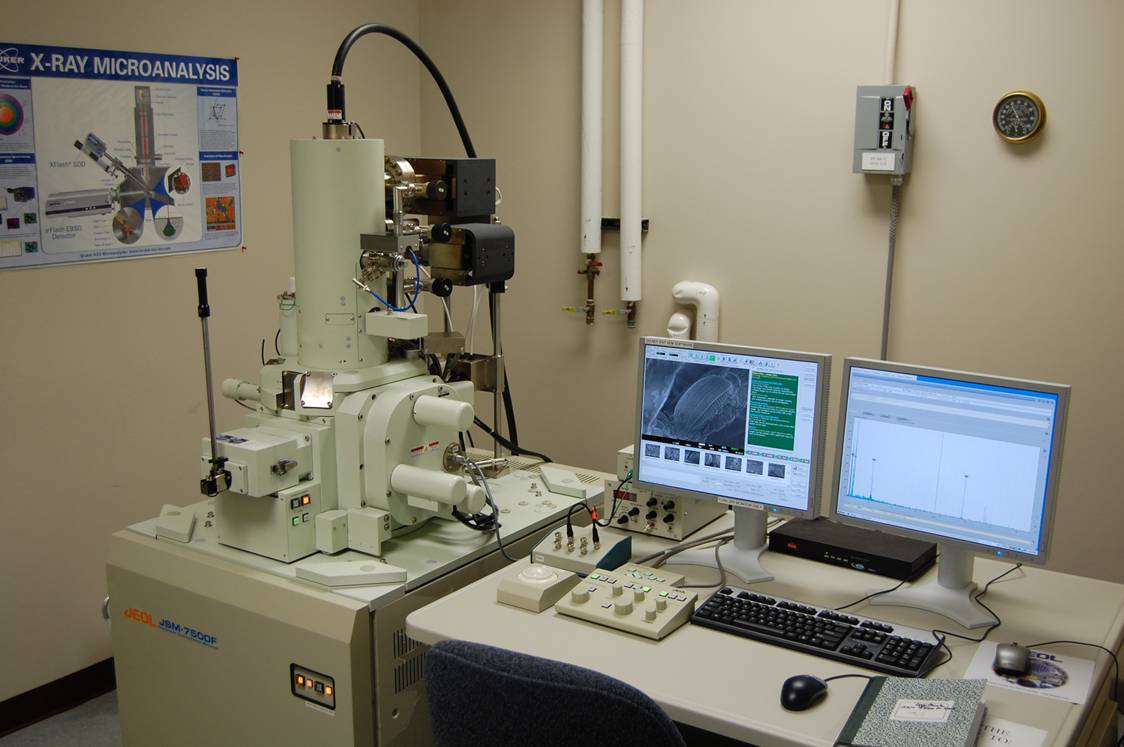 The Scanning Electron Microscope enables observation of objects at the micro- and nano-meter scale and is used to examine the morphology of samples. Learn more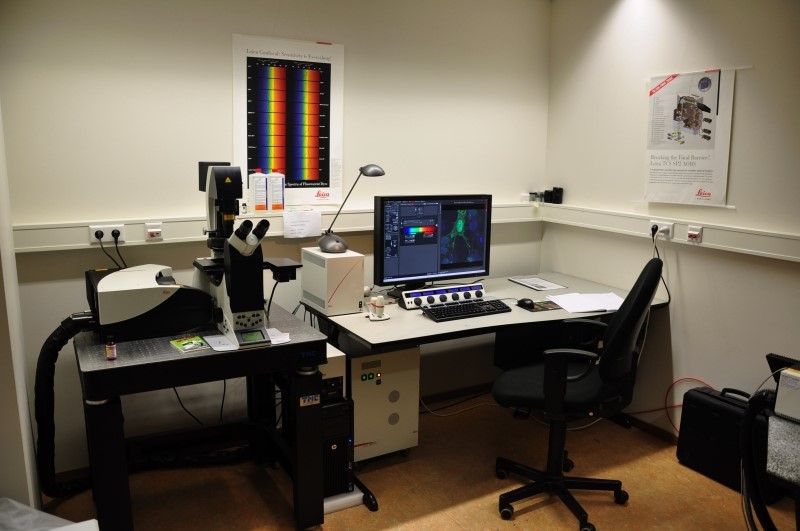 The Confocal Fluorescent Light Microscope delivers optical images with enhanced resolution. Learn more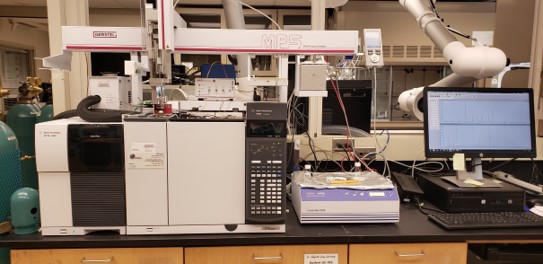 Gas Chromatography-Mass Spectrometer (GC-MS)
The Gas Chromatography-Mass Spectrometer analyzes the chemical composition of aromas and flavors. 

---
Additional Scope Resources
---
 We are experienced with students at all levels
SCOPE Participants
Elementary & Middle Schools
Ida Middle School, Ida, Michigan
Jefferson Middle School, Jefferson, Michigan
Liberty Center Middle School, Liberty Center, Ohio
Monroe Middle School, Monroe, Michigan
Montessori of Bowling Green, Bowling Green, Ohio
Sara's Garden, Wauseon, Ohio
Springfield Middle School, Holland, Ohio
Summit Academy, Toledo, Ohio
Tiffin Middle School, Tiffin, Ohio
High Schools
Cardinal Stritch High School, Oregon, Ohio
Clay High School, Oregon, Ohio
Clyde High School, Clyde, Ohio
Glastonbury High School, Glastonbury, Connecticut
Hicksville High School, Hicksville, Ohio
Ida High School, Ida, Michigan
Lanier High School, Buford, Georgia
Loudon County Public Schools, Ashburn, Virginia
Meadowcreek High School, Norcross, Georgia
Napoleon High School, Napoleon, Ohio
Northwood High School, Northwood, Ohio
Ottawa Hills High School, Ottawa Hills, Ohio
Perrysburg High School, Perrysburg, Ohio
Robichaud High School, Dearborn Heights, Michigan
Scott High School, Toledo, Ohio
Swanton High School, Swanton, Ohio
Toledo Early College, Toledo, Ohio
Triway High School, Wooster, Ohio
Whitmer High School, Toledo, Ohio
Colleges & Universities
Bowling Green State University, Bowling Green, Ohio
Franklin W. Olin College of Engineering, Needham, Massachusetts
Wellesley College, Wellesley, Massachusetts