About the College of Nursing
our mission
The College of Nursing has as its mission the provision of theory-based undergraduate and graduate professional education programs responsive to the changing needs of students and the health care environment. To accomplish this, the college lists its educational foci as: The DNP program, MSN program, Graduate-Entry MSN program, BSN program, including a 100% online RN-BSN program, Post-Graduate Certificates and a comprehensive program of continuing education for registered nurses. In addition to its education programs, the College, through its faculty, is involved in a variety of activities, including clinical practice, consultation, service and research consistent with its nursing leadership role in the Northwest Ohio region, the State of Ohio and nationally and internationally.
Person-Centered, self-care and holistic orientation to nursing
There are three distinguishing characteristics of the College of Nursing: the philosophy that is based on a person-centered, self-care and holistic orientation to nursing; the commitment of the faculty to the clinical competence of its graduates; and the consortium model of inter-institutional cooperation upon which the College was developed. In each of its programs and activities, the College of Nursing is involved with a variety of educational and clinical institutions that collaborate in accomplishing its mission. These relationships reflect the consortium base on which the College of Nursing was founded.
a history of excellence
UToledo is proud that the College of Nursing offered the first baccalaureate nursing program in Northwest Ohio which begun in 1970. Pre-licensure undergraduate students enroll at UToledo, take their first two years of classes on Main Campus, then travel to the Health Science Campus to complete the nursing major. Nursing courses are taught by qualified UToledo faculty who are experts in clinical practice and research and who are excellent teachers and leaders in their profession. Registered nurses who seek the BSN can part in our self-paced Online RN-BSN program.
the leader of graduate education in northwest ohio
UToledo is a comprehensive university that offers graduate degrees in the health professions. Graduate nursing students enroll at UToledo and graduate with a Master of Science degree in Nursing or a Doctor of Nursing Practice. Post-graduate certificates are also offered. The MSN program serves as a foundation for doctoral education in nursing and post-graduate certificates. Graduates of advanced practice programs are eligible to take national certification examinations in their specialty areas and are eligible to apply for APRN licensure granted by the Ohio Board of Nursing. The BSN pre-licensure track and Graduate-Entry MSN track have full approval by the Ohio Board of Nursing.
Professional Licensure Information
The University of Toledo (UToledo) online and on-campus programs leading to licensure and/or advanced practice certification/endorsement satisfy the academic requirements for those credentials set forth by the State of Ohio.
Requirements for licensure and/or advanced practice certification/endorsement eligibility vary from one profession to another and from state to state.
If you wish to practice in a state other than Ohio, contact the program director/advisor to discuss if you will need to satisfy additional requirements in that state.
State Licensure Information
CCNE Accreditation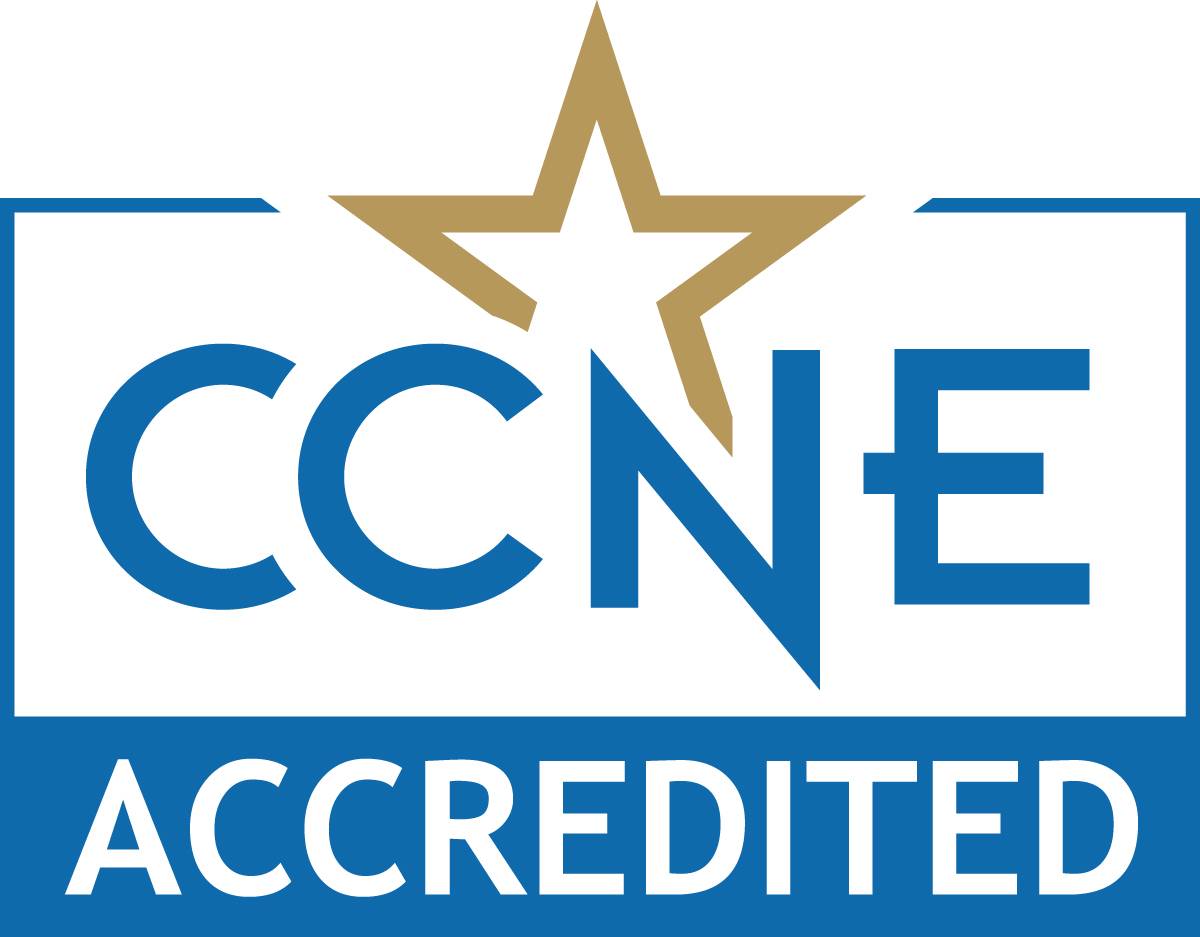 The baccalaureate degree program in nursing, master's degree program in nursing, Doctor of Nursing Practice program and post-graduate APRN certificate program at the University of Toledo are accredited by the Commission on Collegiate Nursing Education.
The baccalaureate degree program in nursing at the University of Toledo Consortium (Consortium of the University of Toledo and Bowling Green State University) is accredited by the Commission on Collegiate Nursing Education.