Curriculum
Experiential learning Curriculum MODULES 
This curricular model provides an effective and accessible way of introducing geospatial technologies to students through local issues, while providing them with the skills and motivation for pursuing STEM careers that utilize geospatial technology. Learning modules include historical geography, parks and gardens, green space, crime, housing, and youth employment. Critical thinking, technological tools & skills, civic engagement, and career paths are integrated into each module that can be adapted to any school setting and community.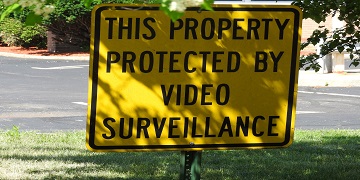 What Does Crime Look Like in My Neighborhood?
This module focuses on defining crime, determining what accounts for crime, and comparing crime across scales, such as local, county, and state. Understanding crime and its impact on both individuals and the community are important first steps for addressing it in communities. Students consider how political and economic decisions can impact a location and are challenged to consider how their perceptions and understanding of crime in a location may be different than the reality.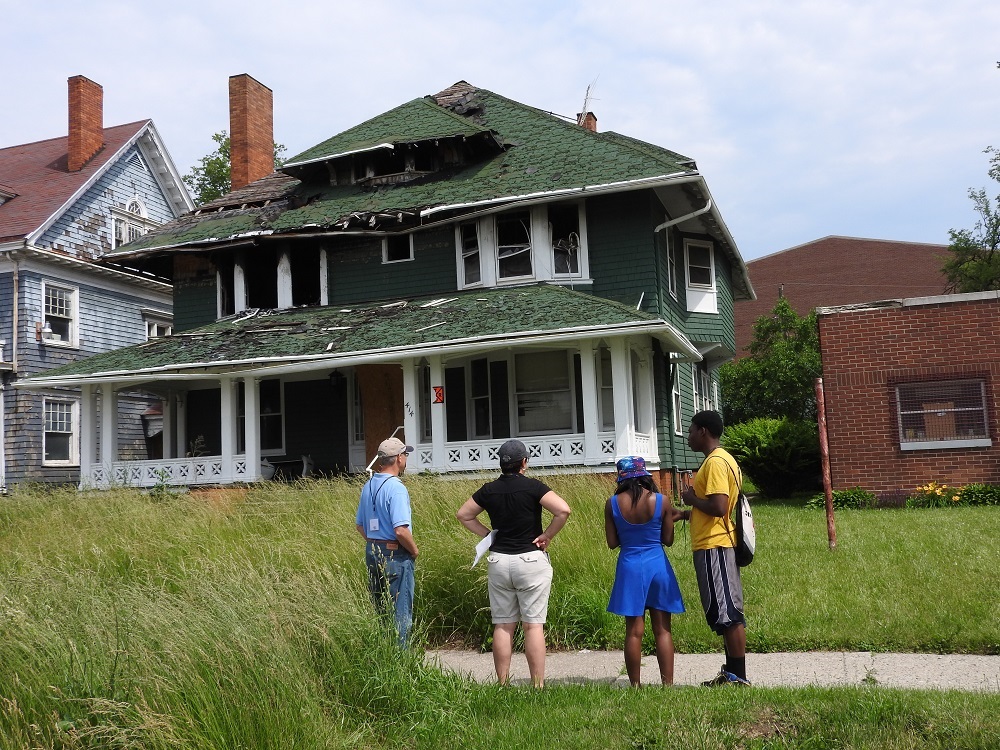 Housing and Quality of Life   
Students explore the connections between economy and housing. They examine their communities using an inquiry-place-based learning approach to determine the quality and quantity of housing available. A primary focus is to assess the quality of housing by creating a ranking system, and a related challenge is to determine the proportion of abandoned or vacant properties. Students conduct fieldwork and consult secondary data to address their inquiry questions.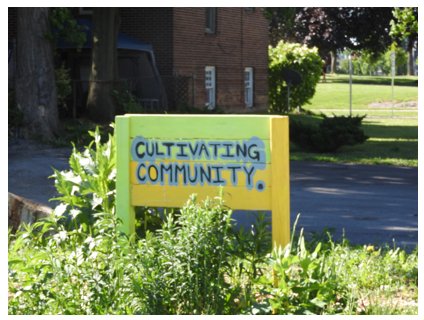 Parks and Community Gardens 
The distribution of recreational opportunities is not always evenly distributed in communities. Some neighborhoods may have very few parks and community gardens while others have many more amenities. Using problem-based learning, students explore environmental justice by examining the spatial distribution of parks and gardens in the community with geospatial technologies, secondary data, and fieldwork.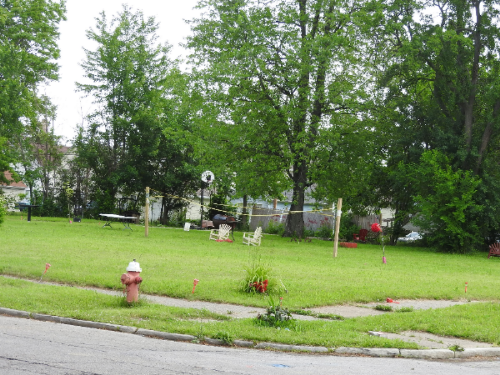 is it green in my backyard?   
Understanding land use and the impact of human activity is important when learning about the environment and biodiversity. Students will engage in the process of interpreting and extrapolating information from a remotely sensed image of their neighborhood, including comparing and contrasting historical and contemporary images, validating the images, examining secondary data to add perspective, and evaluate land use decisions to make informed recommendations about land use in the community.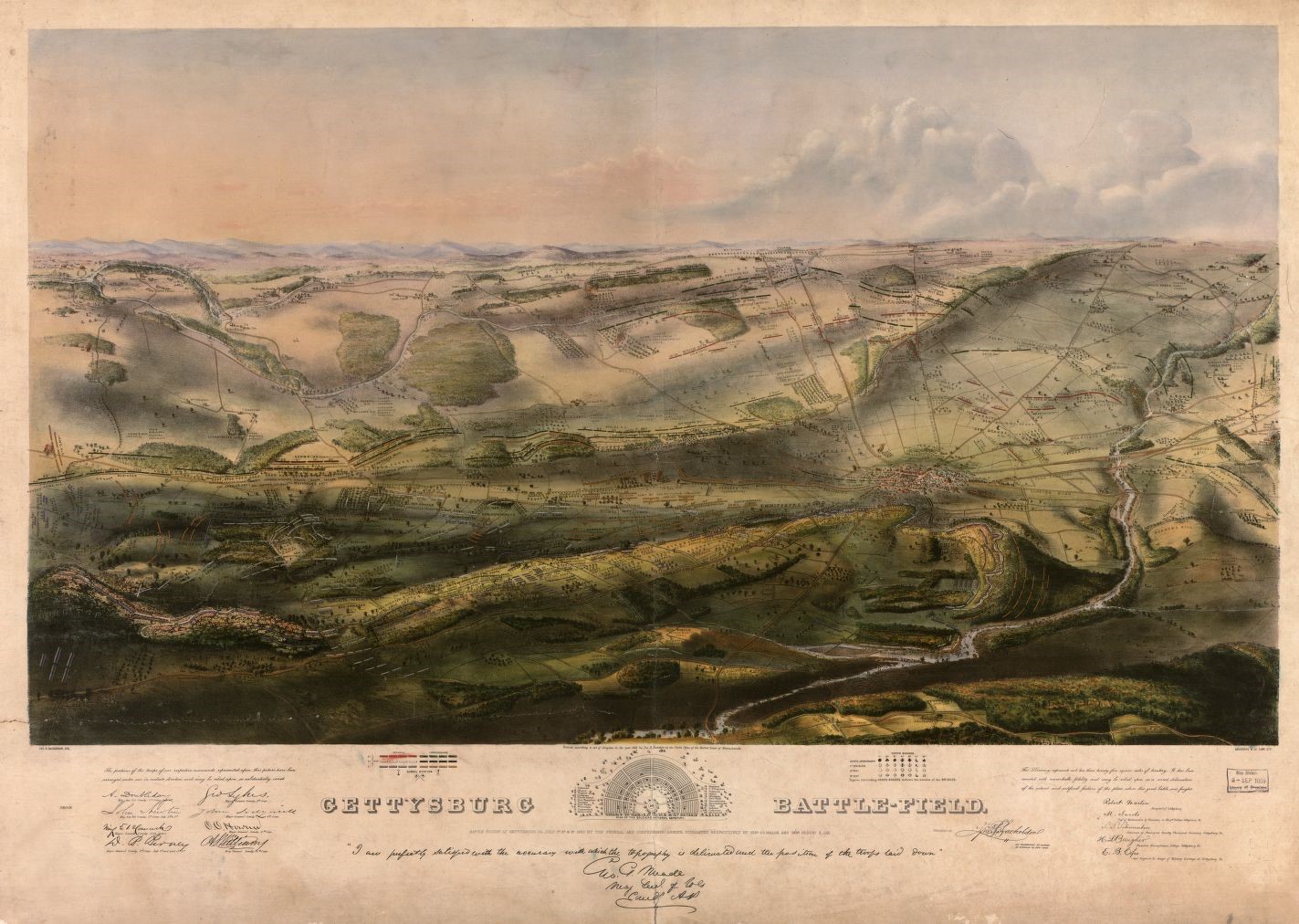 VIEWSHED ANALYSIS & "RE-SEEING" GETTYSBURG
Focusing on historical geography, this module challenges students to use information presented through historical and topographical maps, panoramic views, remotely sensed images, geographic visualizations, and computer generated recreations to address the essential question: How can geospatial technologies impact our view of the world, in the past and present, and help us to predict the future?  Supporting this question, students will consider how geographic tools can help us to "re-see" historical events.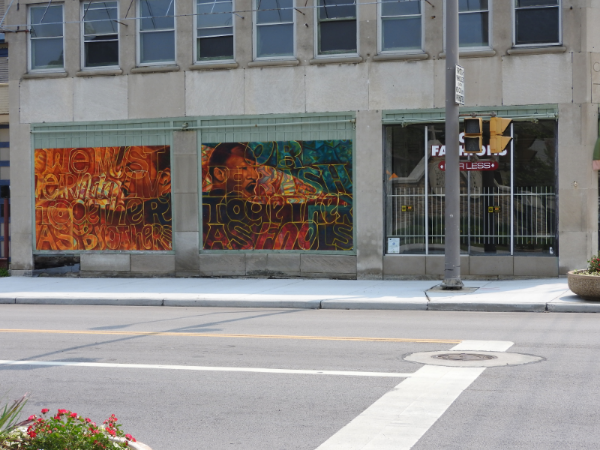 Youth Employment Opportunities 
To increase student understanding of and engagement with issues surrounding youth employment, they use a place-based inquiry learning approach. Students interpret information from remotely sensed images of their neighborhood by comparing historical and contemporary images and then validate these images through an optional fieldwork activity. They examine secondary data to add context, and evaluate land use options to make informed recommendations about increasing job opportunities for youth in the community.
 The curriculum modules provide examples for using spatial thinking and geospatial technologies in the context of place-based learning, citizen mapping, and open-source mapping programs. Through the geographical sciences, an interdisciplinary STEM field, the findings and curriculum can be used in related disciplines in the physical and social sciences to advance knowledge and career preparation for all students. Each module provides links to learning standards and worksheets for use in the classroom.