Faculty of the Month Profiles

 Dr. Catherine chengges

Professor Catherine Chengges, an instructor within the Honors College, can be found not only in the classroom but also in the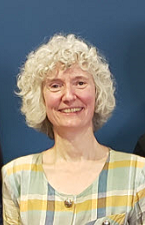 English Language and Literature Department offices. Chengges spent nearly 13 years of her career teaching Composition before being promoted to an administrative position there – that of Administrative Coordinator. "I choose to additionally teach on top of being a full-time administrator," she said, "as I have always loved being in the classroom with promising and engaged students." Chengges received both her undergraduate and graduate degrees from UT, then transitioned to become part of the faculty.  "Opportunities came to me, and I was open to them," she added.
Chengges currently teaches HON 1010 and orientation classes ranging in concentration anywhere from English to the Social Sciences. The relationships she forms with her students are just as valuable to her as the lessons are to them.
The quote, "When one teaches, two learn," which is painted on a wall of Gillham Hall, is something that is special to Chengges and reflects her classroom. "My favorite moments with my students are the connections that we make during in-class discussions and out-of-class chats," she said. "I like that I get to experience a variety of perspectives and hear about their personal interests."
---
 Dr. barbara mann

"I take knowledge and learning – my own and students' – very seriously. I will always go the extra mile for an engaged student."
Dr. Barbara Mann, a professor of Humanities in the Honors College, is consistently showing her dedication to broadening her students' horizons. As a published author of 13 books and over 200 articles, an internationally renowned scholar, and a keynote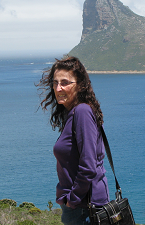 speaker at several global conferences, Dr. Mann has a strong passion for her studies and the lessons she teaches.
Over the last few years, Dr. Mann has been heading up the Buffalo Project, where she is striving to bring back the American Bison to Northwest Ohio. She has worked closely with the Native American Alliance of Ohio, an organization of which she is a co-chair, and with the Honors College to put together this project. Beginning in 2015, three Honors students have had the opportunity to partner with Dr. Mann and perform studies for the Buffalo Project, funded by summer research grants. "Ultimately the project looks to provide summer internships for our own Honors students, as well as benefits to the local NW Ohio community," she explained.
Dr. Mann says that if there is anything besides conservation that she wants to teach her students' generation, it is helping to solve the issues with Internet searching.  "Once people pull up one site, the Internet thinks that they are looking for more of the same, with the result that they see only more of what they initially clicked on," she said. "This results in the genuine sense that they have seen all there is to see on the issue; whereas in fact, they have seen only what the Internet has decided is what they want to 'buy.' I think that, next to the environment, rectifying this is the most important problem that our students' generation will have to tackle."
---
 Dr. Mary templin
"I wouldn't trade this job for any other! But it took me more than a decade to realize that I wanted to teach college. I found out that not knowing at age 20 what you want to do with your life is not the end of the world."
Dr. Mary Templin, a senior lecturer in the Honors College and published author, shows her passion for literature and teaching every day in the classroom. She is, after all, in the midst of her dream job. "To be able to read interesting books and then sit with a room full of smart people talking about the ideas in those books is amazing," she said. "On top of that, the experience of being there when a student understands something they didn't before, or starts to see something in new ways, is what makes teaching feel worthwhile."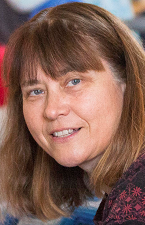 Dr. Templin began teaching in UT's Honors College in 2002 and has taught a multitude of classes including HON 1010, HON 1020, HON 2020, HON 2030, and multiple Honors seminars. Although she is the one creating the lesson plans and assigning the readings, Dr. Templin says that she is taught something new routinely. "Because every student brings different experiences and perspectives to the reading of a text, class discussions continually bring up points I've never thought about or new interpretations of a scene, even if I've taught that book five times before," she said.
Although she typically teaches her students during their first years at UT, Dr. Templin says that many of her favorite moments with her Honors students occur at graduation, when they receive their Honors medallions. "To watch students whom I may have had in class two or three years ago receive their medallions never loses its thrill," she said. "I am always so proud of how hard our students work and how much they accomplish!"
---
 Dr. ashley pryor
"This is my dream job. In my high school yearbook, my peers even predicted that I would be a professor."
In classes taught by Dr. Ashley Pryor, a Humanities professor within the Jesup Scott Honors College, students can expect to find projects such as marshmallow building challenges and comedy skits. "Every class period, I get the chance to break students of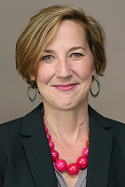 their preconceived ideas about how to look at situations and solve problems," she said.
A native of Cleveland, Ohio, with a background in philosophy, Dr. Pryor is passionate about the lessons she teaches and the things that she and her students take away from the classroom. "During the marshmallow challenge, students from all different disciplines have to work together using sticks and marshmallows to build the tallest structure," she explained. "I like to see how different students approach the challenge."
In the scheme of the Honors College experience, Dr. Pryor particularly enjoys the first-year Honors 1010 and Honors 1020 experience. She teaches courses focused in environmental sustainability, the creative process, and comedy. "Students get to experience real life situations working in interdisciplinary teams," Dr. Pryor said. "Seeing engineers work with visual artists and business majors goes back to the new ideas and perspectives that I learn everyday from students."
---
 Dr. GLENN sheldon
"What I make look casual is actually the result of a lot of preparation and real attention to specific outcomes. The ease that most students relax into in my classroom is carefully devised."
Dr. Glenn Sheldon, a professor of humanities in the Honors College, is known as witty and down-to-earth by his students and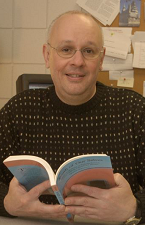 colleagues. A published poet, Dr. Sheldon brings his passion for literature into the classroom. "What may appear to be a bit of 'wandering off topic' in my classroom is actually an intellectual process that I label 'discovery'," Sheldon explained, "If a work we are studying inspires students to make clear connections to their worldviews, they are actually breathing life into that literary work." Sheldon takes pride in the moments when he is able to renew his students' interest in poetry. "I think I bring them back to poetry on new terms," he explained. "I like to see them ponder along with a poet's thoughts and how poetry can shape our views of the contemporary world."
Although an experienced professor, Sheldon says he has been able to learn a lot from his students. "Students who share their real lives, their pasts, their joys, or their sorrows with me remind me anew of the compassion we all must have for each other, both in the classroom and outside of university walls," he said.
---
 Dr. Page Armstrong
"When I retire, I plan on winning the Nobel Prize in Physics by disproving the Second Law of Thermodynamics."
Dr. Page Armstrong, a familiar presence within the halls of Mackinnon Hall, has been working with the Jesup Scott Honors College for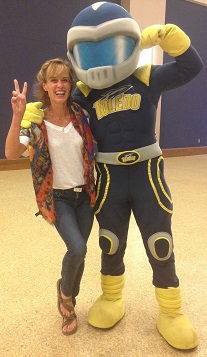 many years. As the Director of the Honors Learning Community, adviser for The Voice of Honors, and coordinator of Honors service opportunities, Dr. Armstrong is thoroughly involved in her students' experiences in the JSHC. "There are too many big moments to choose from as my favorite, so I guess I'll go with the small, more everyday things," said Armstrong. "I adore those times that I find myself in a room filled with students and conversation long after the hours of classroom work are over."
In her time with the JSHC, Dr. Armstrong has learned from her students while teaching them lessons from philosophy and literature. "In a classroom full of engineers and artists, pharmacists and political science majors, I learned that the diversity of thought is every bit as important as diversity of race, gender, and ethnicity," explained Armstrong. "I came to understand that following my students' lead was sometimes the best strategy. Teaching in Honors means that I get to be a perpetual student, so thank you all for the encouragement to keep pushing."