Faculty of the Month Profiles
 PROF. Dan mcinnis

"Some of the Honors students asked me recently, if I won the lottery, what would I do? I'd take care of my loved ones and friends, give a big chunk to people who need it more than me, I'd keep working, and I'd open a disco in Toledo. Yes...a disco. A really, really big disco. We need dancing and escape more than ever these days. We need a DISCO."
Prof. Dan McInnis may have only arrived on campus a few weeks ago, but he has already begun contributing to the life and mission of the Honors College. Having studied film and photography at Ithaca College and later at the Savannah College of Art and Design for his M.F.A., his work and teaching revolves around the growing field of visual literacy – examining the many ways in which we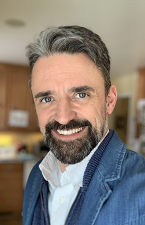 consume art and media, as it shapes every element of our lives. Whether you see him in an HON 1010 section this semester or riding around campus on one of the new motorized scooters, it's hard to miss the excitement he has for his new home.
Tell us about your field of study and what inspired you to choose it.
My undergraduate degree was in Film Study and Production, but I gravitated more towards documentary work – and I also did some graduate work in photography. Social issue photography was my biggest interest, and I also loved learning about portrait photos. My first experience with film and photography was when I was taken to a museum as a child. I remember seeing some of Andy Warhol's work, and though I didn't understand it at the time, I was fascinated by the artistry; it simply looked so different than the other works. This paired with the love of watching and making films is what changed my life and gave me the inspiration to follow down this path.
What were your expectations coming to UT?
This is my 23rd year of teaching, so the prior experience has helped me transition well to campus. One of the best experiences I've had in my career was teaching an honors class at Bowling Green State University. The privilege of getting to be around students that are interested in diverse areas of study is something that I had hoped would continue when I arrived here, and the experience here so far has been so incredible. Thus far, I have really enjoyed engaging with these students and bringing whatever visual and artistic experience I have to the table.
What are some of the things students do in your class?
The Honors students I teach are able to really explain and talk about their positions on life and the world. I do all I can to relate my classes to the ideas of visual media and media in general, so students can get an idea of how the two worlds relate. It's a privilege to come into a room full of students that have great intellect and be able to bring my knowledge into conversation with their perspectives on life.
What are some interesting things about you, and what has been your favorite part of UT so far?
Not being from only one discipline of study is something I find is interesting about me. While film and photography are related in many ways, they are so vastly different, too. I like the fact that I can go between those two mediums. Also, I have taught for eight institutions now, one of which was overseas. Because of this, I know have a great idea of how institutions function, and how different demographics of students bring difference into play, and that has helped me adapt to a lot of different environments. While being at UT, I have really just enjoyed the presence of students and getting to work with them every day the most.
---
 PROF. Mysoon rizk

"You can pick just about anything in the Toledo Museum of Art, spend some time with it, and come away with a better understanding of the world."
Associate Professor in Art History, Dr. Mysoon Rizk, has become a mainstay instructor in the Honors College. Specializing in modern and contemporary art, Dr. Rizk shows Honors students why art history is useful to all majors. After teaching an Art & Disease Honors section this semester, she will follow it with a Fall Honors seminar in Visual Literacy – a topic she argues is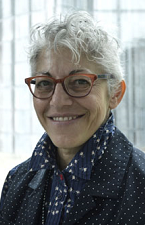 important for all students. If you have any question whether to take a class with Dr. Rizk, see below how interesting her classes can be!
Give us a bit of your biography up until your time at Toledo.
I graduated from Oberlin College, which is not far from here, in 1983. I don't think I was a very good college student, and I wasn't sure what I wanted to do. I had a few different majors going; for a couple years, I majored in Physics and Studio Art. I loved Physics, but after I got to the place where we were learning about Quantum Physics, I had to drop that and stick with Studio Art. After I graduated, I didn't really know what to do with myself. I think of myself as having backed into the career I have; I didn't think about Art History as an Art student, even though we all had to take Art History courses. I always liked to write and I had loved art my entire life, so at a certain point it started to dawn on me that it was a very natural fit. There was about seven years working different jobs before I finally got back to graduate school in Art History in 1990. After about seven more years in grad school, I came out with my doctorate and a job in Milwaukee, WI. I worked there for three years before I got a job with UT in 2000!
You're teaching a course on Art & Disease. What drew your interest to the topic?
The AIDS crisis drew me to teaching the class. It was something I was already interested in because of an artist I wrote about in graduate school – and whom I'm still writing about, was very much outspoken about the AIDS crisis and died of AIDS, spending the last six years of his life making art about it. But he wasn't the only one; there were hundreds of artists making art about AIDS. I started to see how disease played out in the history of art and I became really fascinated with how history unfolds through disease.
What kind of work do your students do in the course?
I spend a lot of time lecturing about just whatever art I can think of through the whole history of art. I also assign readings to students. This semester, the students are reading a book called The Plague, which is set in a modern day Algerian town that suddenly gets this outbreak of disease and exhibits how that city handles that outbreak. We learn about what happens to a society when they suddenly confront this major catastrophe. It's fascinating to look through history and see how that kind of experience is handled. There's a lot of patterns that fall into place, such as the structures that seem to hold up common values, like funerary rights, fall to the wayside. People stop paying attention to the law, then some people rise to the occasion and become leaders.
Next semester, you're teaching a Visual Literacy Honors seminar. Have you taught this course before?
It's brand new! There's parts of it I'll be first experiencing with students. Ever since I've gotten here, I have used the Toledo Museum of Art as a laboratory for my classes every semester. What you can get by looking at the art isn't just about the art, it's the skills you gain from doing that. Just learning how to look and figuring out ways to look more clearly and with more comprehension is something you have to practice, and it's not something anyone necessarily does. This class is a way to hone those skills. Visual literacy is something that can apply to any field, making it important to all majors. The TMA has classes from the medical school come over and practice looking at art to help them do their jobs better. For this class, I'm teaming up with Kate Blake, the Manager of Curriculum for the TMA, who will be leading students through visual literacy exercises in the galleries, in one of the best museums in the world.
---
 PROF. SHELLEY CAVALIERI

"It's a blast to teach Honors students. They're witty and ask each other and myself hard questions. They're innately curious and see insightful connections in the work we're doing."
Shelley Cavalieri, Associate Professor for the UT College of Law and JSHC instructor, has spent time just about everywhere. From the U.S. to Europe to Latin America, Prof. Cavalieri sees the world as a big place with plenty of work to be done. Shortly after her undergraduate stay at the University of Virginia, she spent time in Italy, working with Nigerian women who had been trafficked as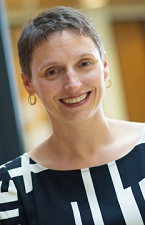 sex workers. While in law school at UC Berkley, she took a year off to do research in Guatemala. This summer she will continue her research abroad in Ecuador on the topic of women's housing related to social activism. In the U.S., she has clerked for judges in Nashville and San Francisco, and even taught at West Virginia University for two years before coming to UT. Prof. Cavalieri has numerous publications in her varying research interests, which she claims are all connected in the end. In short, she is an Honors instructor with whom every student should have a conversation.
You have traveled extensively – what's next?
I think the world is fascinating, but now my family and I have been in Toledo for 7 years. This is the longest I've lived anywhere since I was growing up in Columbus. We still travel and we're moving to Ecuador this summer! I received a Fulbright Scholarship to do research for a year and to teach at a law school there. I'll be moving with my husband and two small kids to Quito, where we'll spend about a year living and working.
Will your kids learn to speak Spanish there?
I had a very Midwestern childhood and I love the Midwest, but I'd like for my girls to have a more global sense of themselves. I learned a few languages during my twenties and feel like its valuable to speak another language, but I aspire for them to have a greater level of fluency than I ever established. My husband and I both speak Spanish. I actually met him, an instructor in the Sociology department here at UT, in Honduras where he was a Peace Corps volunteer.
Why is travel so close to your heart?
We've always had this sense that being overseas is valuable, both because we can contribute useful things and because of the ways being international can change who we are. A lot of people think that when you go overseas, it's to help or change other people. We benefit too, though, by developing a deeper curiosity about another culture, cultural competency, and linguistic fluency. But we also benefit because it shapes our values. We lead simpler lives because we spend time with people who have almost nothing. We've been in villages where people literally have nothing to feed us as guests except for piles of roasted green corn because it's the only food in the village.
Do you enjoy teaching Honors students?
Teaching Honors students is fabulous! I can't quite believe I get to do it. I love my law students, but we train law students to hone their analyses very specifically. In my Honors classes, the students come from an array of majors and haven't yet had the disciplinary constraints put on them. Their brains think in malleable ways, and I love watching their minds get blown.
Can you tell us more about your Honors classes?
I am currently teaching an Honors seminar on health disparities – a topic that allows us to think about the role of discrimination in shaping outcomes through resource allocation. I am giving my Honors students six weeks of material and they are each facilitating 45 minutes of class over the course of the remainder of the semester. They have assigned the readings on a topic that interests them and are going to facilitate class and grade each other's response papers with my guidance. So I'm putting them in the role of leading class!
---
 Dr. jonathan bosseNbroek

"I'm always interested in learning, reading, and experiencing new things. Fittingly, I feel my role as the Director of the Office of Undergraduate Research is to try to instill the idea of curiosity into students."
Dr. Jonathan Bossenbroek, the Director of the Office of Undergraduate Research, has been bringing his talents to UT and its students for the last decade of his career. "I grew up in Columbus and moved several times for college and graduate school," he explained. "I came here from a post-doctorate position at Notre Dame University after getting my Ph.D. at Colorado State University and have been at UT since – for 12 years now."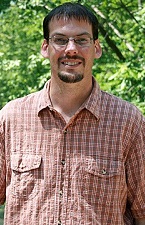 Dr. Bossenbroek, also an Associate Professor of Ecology at UT, is passionate about continuous learning and seeing his students succeed in their academic and personal endeavors. "To me, life is about trying to make the world a better place; in order to do that, we need to better understand each other and the world," he said. "My favorite moments are when I hear about the successes and adventures of students: the successful graduate school application, the new trip, the new job, or overcoming a personal struggle."
Appropriately enough, Dr. Bossenbroek says that he is learning from his students all of the time. "I have learned about new places, new species, new games, and mostly, I gain new perspectives," he said. "We all come from different backgrounds and places – let's try to understand it all together."
---
 LESLIE CHAMBERS

"I love teaching for Honors. The chance to work with smart, engaged students and get them thinking about tough texts and complicated issues is exactly what I'd choose to do each day."
Leslie Ann B Chambers, an Honors professor focusing in English, has quite the background that has lead to her career in education. As an alumna of UT and the Honors Program, Chambers has undergraduate degrees in English, Philosophy, and Music from UT. She also earned a Master's in English from OSU and is now finalizing her Ph.D. in English there. Throughout her training, she has concentrated on rhetorical theory, science fiction and fantasy, feminism, and creative writing.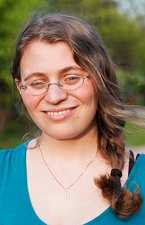 "My students could probably tell you that my background influences how I teach my sections of Honors classes," she explained. "For example, in my HON 1010 class, we read philosophy and use it to interpret episodes of science-fiction television shows that are interested in the human condition. In my HON 2020 course, we focus a lot on feminist principles like perspective-taking, empathy, and inherent worth, and we complete creative-writing projects." Aside from teaching for the Honors College, Chambers works as an editor, copywriter, and proofreader for the library distributor Midwest Tape and its sister companies Dreamscape and hoopla. "My students could probably tell you that style, syntax, grammar, and rhetoric are also very important to me. This is especially true in HON 1020 where I spend a lot of time working with them to polish their writing skills," she said.
Ever the scholar, Chambers says that teaching Honors students helps her learn even more. "I enjoy empowering my students to take the lead in explaining and exploring different texts and issues," she said. "My students' questions and observations help me improve my teaching each semester."
---
 jon Richardson

Jon Richardson, an instructor within the Honors College, spends his time out of the classroom differently than does his colleagues. Richardson, a full-time defense attorney in downtown Toledo, has designed and taught a course focusing on the relationship between the law and literature for nearly a decade. "I've been practicing law for forty-five years, but secretly, my
favorite job is teaching," he said. "For most students, this is unique and uncharted territory. It's a privilege to be the guide when they venture into it."
His course examines the foundations, function, and application of the law through literary works, exploring the origin of law as well as its limitations and fair implementation.
Richardson has been in education since 1967 when he taught English at Scott High School while attending law school at night. Richardson says he has always been fascinated by the connection between his two professions and benefits from the strengths that each teach. "Thinking like a lawyer, or being good at a narrow but powerful methodology, is a professional necessity," he explained. "Literature teaches the complexity of the human condition - something that law school certainly acknowledges but does not teach."
His favorite part of instructing Honors students, Richardson says, is the opportunity to teach bright minds of varied majors that are ready to grapple with the serious issues that his course discusses. "It rejuvenates me when my students engage questions they have never had to think about before," he said. "I am always re-learning because of teaching."
---
 Dr. Catherine chengges

Professor Catherine Chengges, an instructor within the Honors College, can be found not only in the classroom but also in the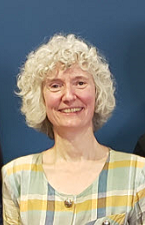 English Language and Literature Department offices. Chengges spent nearly 13 years of her career teaching Composition before being promoted to an administrative position there – that of Administrative Coordinator. "I choose to additionally teach on top of being a full-time administrator," she said, "as I have always loved being in the classroom with promising and engaged students." Chengges received both her undergraduate and graduate degrees from UT, then transitioned to become part of the faculty.  "Opportunities came to me, and I was open to them," she added.
Chengges currently teaches HON 1010 and orientation classes ranging in concentration anywhere from English to the Social Sciences. The relationships she forms with her students are just as valuable to her as the lessons are to them.
The quote, "When one teaches, two learn," which is painted on a wall of Gillham Hall, is something that is special to Chengges and reflects her classroom. "My favorite moments with my students are the connections that we make during in-class discussions and out-of-class chats," she said. "I like that I get to experience a variety of perspectives and hear about their personal interests."
---
 Dr. barbara mann

"I take knowledge and learning – my own and students' – very seriously. I will always go the extra mile for an engaged student."
Dr. Barbara Mann, a professor of Humanities in the Honors College, is consistently showing her dedication to broadening her students' horizons. As a published author of 13 books and over 200 articles, an internationally renowned scholar, and a keynote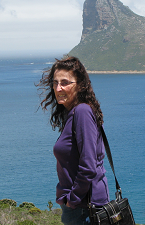 speaker at several global conferences, Dr. Mann has a strong passion for her studies and the lessons she teaches.
Over the last few years, Dr. Mann has been heading up the Buffalo Project, where she is striving to bring back the American Bison to Northwest Ohio. She has worked closely with the Native American Alliance of Ohio, an organization of which she is a co-chair, and with the Honors College to put together this project. Beginning in 2015, three Honors students have had the opportunity to partner with Dr. Mann and perform studies for the Buffalo Project, funded by summer research grants. "Ultimately the project looks to provide summer internships for our own Honors students, as well as benefits to the local NW Ohio community," she explained.
Dr. Mann says that if there is anything besides conservation that she wants to teach her students' generation, it is helping to solve the issues with Internet searching.  "Once people pull up one site, the Internet thinks that they are looking for more of the same, with the result that they see only more of what they initially clicked on," she said. "This results in the genuine sense that they have seen all there is to see on the issue; whereas in fact, they have seen only what the Internet has decided is what they want to 'buy.' I think that, next to the environment, rectifying this is the most important problem that our students' generation will have to tackle."
---
 Dr. Mary templin
"I wouldn't trade this job for any other! But it took me more than a decade to realize that I wanted to teach college. I found out that not knowing at age 20 what you want to do with your life is not the end of the world."
Dr. Mary Templin, a senior lecturer in the Honors College and published author, shows her passion for literature and teaching every day in the classroom. She is, after all, in the midst of her dream job. "To be able to read interesting books and then sit with a room full of smart people talking about the ideas in those books is amazing," she said. "On top of that, the experience of being there when a student understands something they didn't before, or starts to see something in new ways, is what makes teaching feel worthwhile."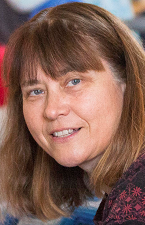 Dr. Templin began teaching in UT's Honors College in 2002 and has taught a multitude of classes including HON 1010, HON 1020, HON 2020, HON 2030, and multiple Honors seminars. Although she is the one creating the lesson plans and assigning the readings, Dr. Templin says that she is taught something new routinely. "Because every student brings different experiences and perspectives to the reading of a text, class discussions continually bring up points I've never thought about or new interpretations of a scene, even if I've taught that book five times before," she said.
Although she typically teaches her students during their first years at UT, Dr. Templin says that many of her favorite moments with her Honors students occur at graduation, when they receive their Honors medallions. "To watch students whom I may have had in class two or three years ago receive their medallions never loses its thrill," she said. "I am always so proud of how hard our students work and how much they accomplish!"
---
 Dr. GLENN sheldon
"What I make look casual is actually the result of a lot of preparation and real attention to specific outcomes. The ease that most students relax into in my classroom is carefully devised."
Dr. Glenn Sheldon, a professor of humanities in the Honors College, is known as witty and down-to-earth by his students and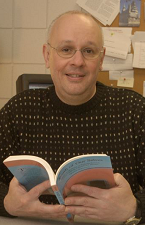 colleagues. A published poet, Dr. Sheldon brings his passion for literature into the classroom. "What may appear to be a bit of 'wandering off topic' in my classroom is actually an intellectual process that I label 'discovery'," Sheldon explained, "If a work we are studying inspires students to make clear connections to their worldviews, they are actually breathing life into that literary work." Sheldon takes pride in the moments when he is able to renew his students' interest in poetry. "I think I bring them back to poetry on new terms," he explained. "I like to see them ponder along with a poet's thoughts and how poetry can shape our views of the contemporary world."
Although an experienced professor, Sheldon says he has been able to learn a lot from his students. "Students who share their real lives, their pasts, their joys, or their sorrows with me remind me anew of the compassion we all must have for each other, both in the classroom and outside of university walls," he said.
---
 Dr. Page Armstrong - Emeritus

"When I retire, I plan on winning the Nobel Prize in Physics by disproving the Second Law of Thermodynamics."
Dr. Page Armstrong, once a familiar presence within the halls of MacKinnon Hall, had worked with the Jesup Scott Honors College for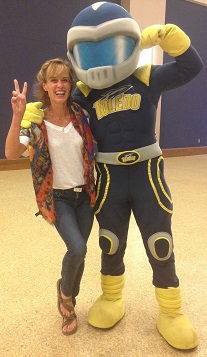 many years. As the Director of the Honors Learning Community, adviser for The Voice of Honors, and coordinator of Honors service opportunities, Dr. Armstrong was thoroughly involved in her students' experiences in the JSHC. "There are too many big moments to choose from as my favorite, so I guess I'll go with the small, more everyday things," she had said. "I adore those times that I find myself in a room filled with students and conversation long after the hours of classroom work are over."
In her time with the JSHC, Dr. Armstrong had learned from her students while teaching them lessons from philosophy and literature. "In a classroom full of engineers and artists, pharmacists and political science majors, I learned that the diversity of thought is every bit as important as diversity of race, gender, and ethnicity," explained Armstrong. "I came to understand that following my students' lead was sometimes the best strategy. Teaching in Honors means that I get to be a perpetual student, so thank you all for the encouragement to keep pushing."