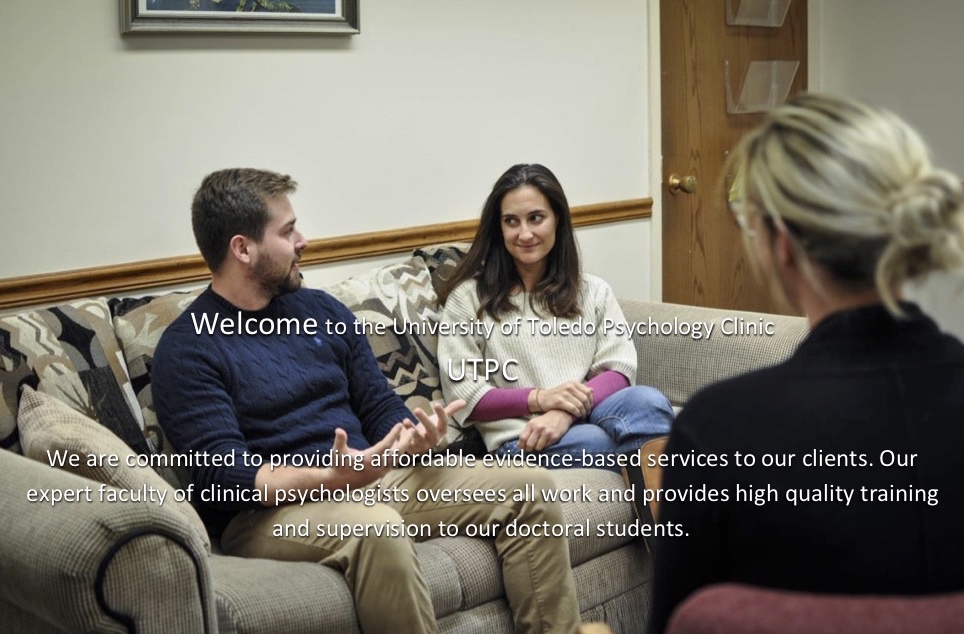 Welcome
The UTPC is a training clinic that serves as a teaching, training, and research clinic for faculty and students in the Department of Psychology.
Clinic operating hours
Monday through Thursday: 9:00 AM – 7:00 PM
Friday: 9:00 AM – 5:00 PM  
*The UTPC does not offer emergency services, walk-in or same day appointments. Please see the Appointments and Fees page for more information.  
If you are experiencing a psychological emergency and need immediate attention, UT students should contact the UT Police at 419.530.2600 or the University Counseling Center (UCC) at 419.530.2426.  Non-students should contact Rescue Mental Health Services at 419.255.9585 or visit the nearest emergency department.