UToledo Psychology Clinic (UTPC)
The UTPC remains OPEN. We are offering telepsychology services (virtual or telephone), and therefore some services are limited.  We are accepting new clients.

Please call 419.530.2721 for more information and/or to schedule a brief screening intake.

If you are interested in making an appointment please leave a phone message and it will be addressed in one business day.  Thank you.
Sorry for the inconvenience. We hope everyone stays safe and healthy!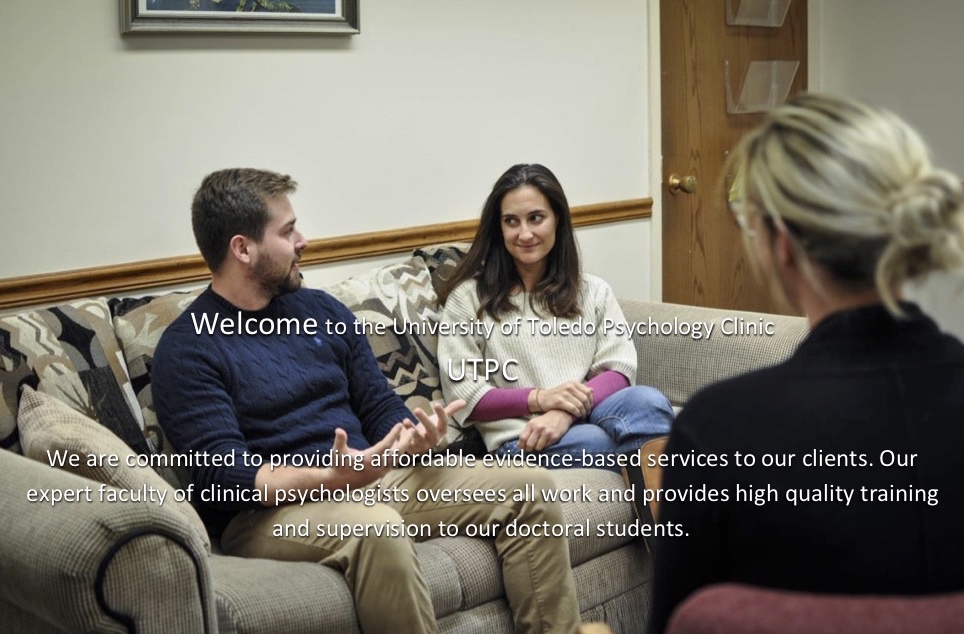 Welcome
The UTPC is a training clinic that serves as a teaching, training, and research clinic for faculty and students in the Department of Psychology.
Clinic operating hours - Remote
Monday through Thursday: 9:00 AM – 7:00 PM
Friday: 9:00 AM – 5:00 PM  
*The UTPC does not offer emergency services, walk-in or same day appointments. Please see the Appointments and Fees page for more information.  
If you are experiencing a psychological emergency and need immediate attention, UT students should contact the UT Police at 419.530.2600 or the University Counseling Center (UCC) at 419.530.2426.  Non-students should contact Rescue Mental Health Services at 419.255.9585 or visit the nearest emergency department.