Issues to Consider for Student Exchanges
The Center for International Studies and Programs (CISP) is important resources in developing International MOAs. While the list of factors included here may help in crafting an agreement it is important to consult closely with the Director of Partnerships to determine the viability of an exchange.
Academic Calendar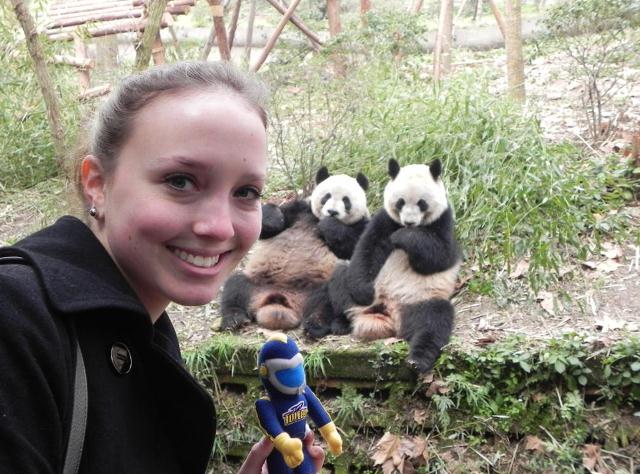 When determining the sustainability of an international student exchange or International Institutional Affiliation, it is important to compare the partner institution's academic calendar. Ideally, the international institution's semester should coincide with the University's fall and spring semester, allowing greater student flexibility in determining study abroad options. If semester do not overlap then it may not be beneficial to pursue an exchange, however research and other collaborative options could still be considered.
Exchange Balance
Student exchanges are based on university students paying tuition to their home institution while studying at the host university which then covers the tuition and fees of the foreign institution's student. Most exchange agreements do allow for variation from year-to-year, but should be equal over a set period of time.
Language
Language is also important when developing student exchanges. If students are required to speak another language at a high proficiency it may limit the exchange options, be sure to note the language requirements. Many institutions around the world offer a few courses in English, if this is the case it is essential that the variety of courses be wide enough to appeal to a large range of students or fit into student course requirements.

Services
The host institution should be able to provide excellent student support services. Student on exchange will need help with completing paperwork; they may have questions or concerns, need assistance with course registration and housing. An exchange institution should have these types of assistance and resources. Information available on websites often does not fully prepare or provide the information a student may need for studying abroad. Having a university liaison in the host country will allow for a smooth the transition.
Housing
Housing concerns are generally limited to student exchanges although it may be helpful to have housing issues defined for faculty. Guaranteed on-campus housing for exchange students is preferable or if on-campus housing is not available it should be a practical option for students, some level of housing assistance is required.
Campus Culture/Community
A campus culture/community context should be considered when developing student exchanges, as students will be more likely to want to study abroad in areas which have readily available cultural events and activities or easily integrate into a community. A better understanding of how University of Toledo students could potentially get involved abroad and get the most out of their experience can be clarified often by investigating the campus culture and local community.
Additionally it is important to note whether or not transportation is available. Can the institution be reached by public transportation and further is the city easily navigated without an automobile? Also does the location generally appeal to students? One of the most important "area" questions to ask is whether or not there has been a travel or health warning issued for the country by the Department of State. If a warning has been issued for a country it will be difficult to gain institutional approval for an exchange based in such a country.