TOLEDO INTERNATIONAL HOSPITALITY PROGRAM
Testimonials and Photos
See more photos at Center for International Studies Facebook page: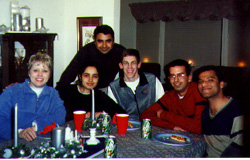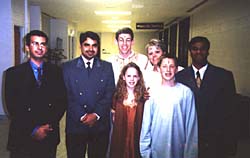 Pastor Paul Mattiesen and Jana Matthiesen with their international students.  "Our family greatly enjoys each experience with the students. We look forward to the activities with them and the fun times together."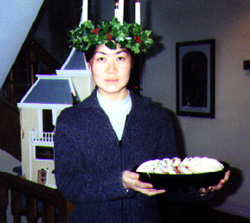 Family: Douglas and Doris Rath.  One of Doris Rath's students is wearing a traditional St. Lucia wreath at Christmastime.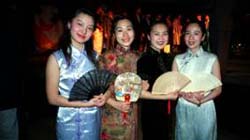 "I enjoy the time that I spend with my American family very much."--Shuang Ma (second from left)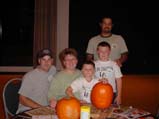 Abdulaziz at the Harvest Party with the West Family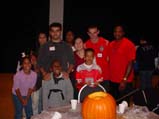 Manil, Zijuan, Claudine, and Simon  at the Harvest Party with the Pettaway Family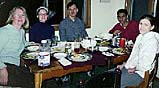 The Noblet Family with Viknish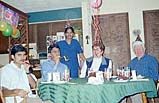 The Werth Family with Vamar, Vinu, and Srilatha celebrating Srilatha's Birthday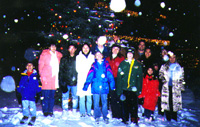 Fun in the snow!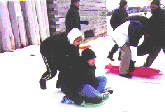 First time sledding!
If you would like more information about meeting an international student, please email Andy Langdon.