Program Description
    Mechanical Engineering Technology is the discipline that applies the principles of physics and material science for the analysis, design, manufacturing, and maintenance of mechanical systems. It is the branch of engineering that involves the production and usage of heat and mechanical power for the design, production, and operation of machines and tools. The mechanical engineering field is one of the oldest and broadest of all engineering disciplines. The technical fields can generally be divided into one of four broad categories which form the basis of most mechanical engineering technology programs:
Energy
Systems design and operation
Machine Design
Manufacturing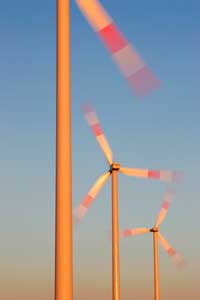 Energy is the field of mechanical engineering technology concerned with the production and transfer of energy and the conversion of one form of energy to another. Mechanical engineers, technologists, and technicians design and operate power plants and are concerned with the economical combustion of fuels, the conservation of heat and energy into mechanical energy, and the productive use of mechanical energy. They design heating, ventilation, and air conditioning systems; and they develop equipment and systems for the refrigeration of foods and other cold storage facilities. They are also involved in the design and implementation of heat exchangers to transfer heat from one object to another, and with the production of energy from alternative sources such as solar, geothermal, and wind.
    Those in the mechanical engineering field are also involved in the design of structures and the motion of mechanical systems. They design, develop, and build automobiles, trucks, tractors, airplanes, trains, and even interplanetary space vehicles. They develop copying machines, fax machines, staplers, and mechanical pencils used in offices; and lathes, milling machines, grinders, and drill presses used in the manufacture of goods. There is no piece of machinery in our homes, our businesses, or our industrial plants that was not designed, developed, built, and improved by mechanical engineering teams.
   Manufacturing is also often a curricular option in mechanical engineering technology programs. There are many roles for MET graduates to play in manufacturing, from the design of machine tools, to the design of manufacturing, systems, and processes. Increasingly, manufacturing is offered as a separate field of engineering technology.
    Manufacturing engineering technologists and technicians are actively involved across the spectrum of manufacturing activities. A strong manufacturing base is an essential element in any country's quest for global economic competitiveness. The United States, after losing some ground in the worldwide manufacturing success during the 1960's and 1970's, has bounced back now producing some of the highest quality and most innovative products in the world.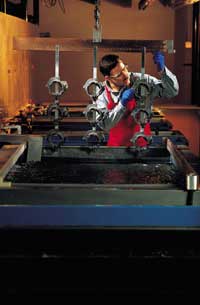 Manufacturing involves converting raw materials into a final product. Innovative manufacturing processes, involving robotics, electronics, and automation technology, have enabled us to manufacture products more economically, even while improving the quality of those products. Manufacturing engineering technology programs are lab intensive and also often include field trips to industry as well as co-op and internship possibilities. The manufacturing field has its own society, the Society of Manufacturing Engineers (SME), which welcomes engineering technology graduates to its membership.
    Industrial engineering technologists and technicians determine the most effective ways for an organization to use the basic factors of production people, machines, materials, information, and energy to make or process a product. Industrial engineers, technologists, and technicians plan, design, implement, and manage integrated production and service delivery systems that assure quality, performance, reliability, maintainability, schedule adherence, and cost control.
    The broad field of industrial engineering technology, perhaps more than any other engineering technology discipline, is involved with the human and organizational aspects of developing systems. As one example of industrial engineering technology's involvement with people, the Institute of Industrial Engineers (IIE) describes industrial engineering as "The People-Oriented Engineering Profession"
    Traditionally, industrial engineering technologists have been involved in facilities and plant design, plant management, quality control, human factors engineering, and production engineering. The majority of industrial engineering technologists are employed by manufacturing companies, but they can be found in every sector of business, industry, and government.
    The industrial engineering technology field has been strongly impacted by recent changes and advances in computer technology, automated manufacturing systems, artificial intelligence, database systems, management practices (especially the "quality movement"), and strategic planning. Quality programs have, in fact, been developed into full degree programs, some at master's level, by several engineering technology institutes.