Chair's Welcome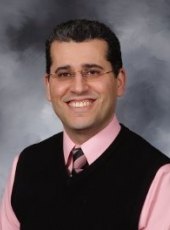 Hello and welcome to our website. We have attempted to anticipate your needs and to make it easy for you to find information about the Engineering Technology (ET) Department and our programs of study. I hope that you find the information that you seek, and that you contact us for any information that you can't find.
Our department emphasizes excellence in teaching and a hands-on approach to education for the engineering profession. Nearly all faculty in the ET Department have a minimum of three years of industrial experience and many have ten or more. This "real world" experience assures that our students receive the most meaningful education possible.
We also are delighted to have a staff that is dedicated to providing you with a level of service that exceeds your expectations. From our Department secretary, to the ET computer networking specialist, and to our academic program coordinator - all are eager to serve. Give them a call or stop by the Department offices whenever you need their help.
We hope that this visit to our website will interest you in a tour of our facilities. We would be happy to show them to you and to answer your questions. Contact Ms. Myrna Rudder (419.530.3062) to arrange a personal tour.
Please feel free to contact me, Nasser Alaraje directly at abdulnasser.alaraje@utoledo.edu or call 419.530.3129 if you have further questions about the ET Department or our programs of study.
Nasser Alaraje, Ph.D
Professor and Department Chair
Department of Engineering Technology
College of Engineering
419.530.3129 (voice)
419.530.3068 (fax)