$12,000
Average salary for semester-long co-op
#2
Second highest starting salaries in state
---
Mechanical Engineering Bachelor's Degree
Our accredited, 4½-year Mechanical Engineering bachelor's degree provides you with a comprehensive foundation as well as study in specialized areas such as solid mechanics, thermal science, alternative energy or aerospace.
Learn from expert faculty.
Graduate with a year of paid work experience through our required co-op program. Most of our students have full-time job offers before graduation.
Conduct undergraduate research.
Get a head start on a master's degree in our accelerated B.S./M.S. program. Take graduate-level courses while paying undergraduate tuition.
What is Mechanical Engineering?
Design life-saving medical devices and treatment methods.
Develop the next generation of mobility technology: assistive devices, autonomous robots, drones and cars.
Help detect and treat virus infection.
Study fluid dynamics: from reducing drag on cars and boats to controlling the spread of droplets in the dentist office.
Make complex parts using additive manufacturing.
Program mechatronics systems of robots, electric vehicles and drones.
Detect and mitigate icing in sensors, solar cells and bridges.
Test space shuttle parts.
Few professions have such a direct and positive impact on people's everyday lives. Mechanical engineers are creative problem-solvers who design, develop and improve products to make our lives healthier and safer.
Mechanical engineering touches every other branch of engineering. It's one of the broadest, most flexible fields of engineering — and perhaps the largest. About one quarter of U.S. engineers are mechanical engineers.
Because of its diversity, mechanical engineering is a good option if you're not sure what kind of engineering you want to pursue.
Current Students
Find flowcharts, advisor contacts, forms, co-op information and more student resources.
---
Come See Us!
Many students say campus visits and department tours cinched their decisions to come to UToledo.
Admission Information
Why UToledo Mechanical Engineering?
Our accredited program focuses on practical experiences that translate to jobs. Read more about co-ops, your career outlook, curriculum and more.
Don't take it from us. Take it from our students, who shared why they chose the UToledo College of Engineering. Co-ops and value are their top two reasons!
Why UToledo Engineering Co-ops
For more information about our academic services, living learning community and more, visit our College of Engineering Prospective Undergraduate page.
Questions?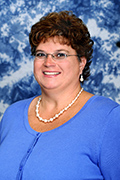 Debbra Kraftchick                                                                                                        
Associate Director of Student Services
mimeadvising@utoledo.edu
419.530.8204