Consolidate Athletics
By consolidating the University's athletics programs and facilities onto a single campus, we will energize Main Campus student life through easier access to intercollegiate athletics.
The soccer program will move to Main Campus, playing on a new synthetic turf soccer field inside the existing track. We will relocate the track and field facilities now inside the track to areas adjacent to the track and to a portion of Carter Field.
A new integrated baseball and softball complex on the site of Carter Hall and a portion of Carter Field will anchor the athletics district. New plazas and pedestrian connections adjacent to the Glass Bowl Stadium will create a more vibrant game-day experience for Rocket fans.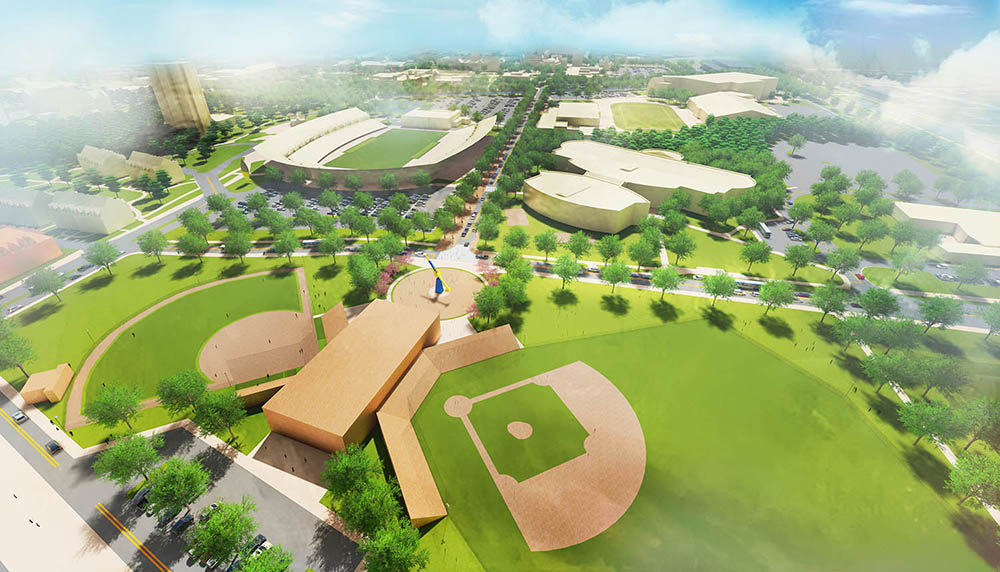 A view of a new baseball and softball complex, at the south end of a consolidated athletics complex.