Toledo Law Joins ABA's Well-Being Pledge Campaign
June 24, 2019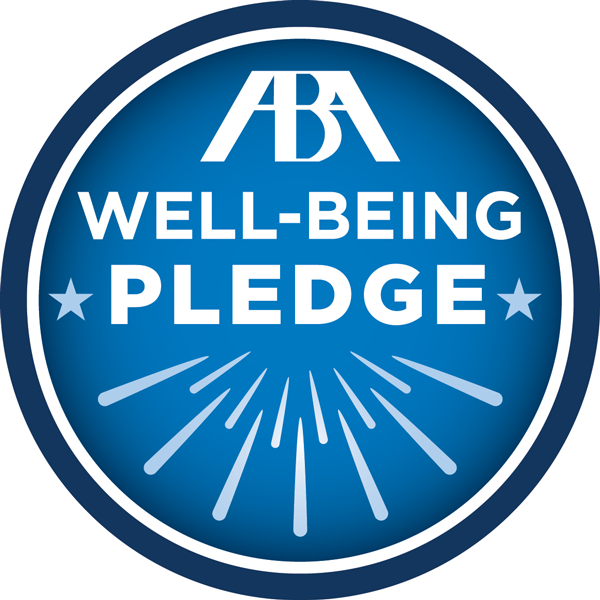 The University of Toledo College of Law is one of the first law schools in the country to sign on to the American Bar Association's Well-Being Pledge Campaign. The pledge confirms our commitment to improving well-being and to preparing students for life after law school. 
Recent research suggests that lawyers experience an elevated risk for mental health and substance use disorders. In 2018, the ABA Working Group to Advance Well-Being in the Legal Profession designed an innovative, well-being campaign to raise awareness, reduce problematic substance use and mental health issues, and help lawyers and future lawyers thrive in all aspects of their personal and professional lives.
Law schools and legal employers were asked to sign a pledge to adopt the campaign's seven-point framework. The framework identifies concrete steps to help organizations create healthy legal academic and work environments. Signatories currently include 16 other law schools and 97 legal employers across the country. 
Responsibility for coordinating the college's well-being efforts will initially be given to Kelly Tomlinson, who moved from the Office of Professional Development to her new position as assistant dean for student affairs on July 1.
"It is essential for law schools to be part of the ABA's national efforts to improve well-being in the legal profession," said Tomlinson. "I look forward to providing enhanced educational opportunities for law students about well-being and we will seek to partner on programming and initiatives with other legal organizations in our region who are working on this important professional issue."
"Toledo Law's faculty voted 20 to 0 in favor of signing on to this pledge because we recognize the need to promote well-being as a core professional competence for attorneys," said Geoffrey Rapp, associate dean for academic affairs and Harold A. Anderson Professor of Law and Values. "We want graduates who can do more than pass the bar or write a contract or legal pleading—we want our graduates to be prepared to thrive in the legal profession. That won't happen unless they are ready to engage in self-care and seek help when needed."
The American Bar Association is one of the largest voluntary professional membership organizations in the world. As the national voice of the legal profession, the ABA accredits law schools, provides continuing legal education, and increases public understanding of and respect for the rule of law.