Medical Student Clerkship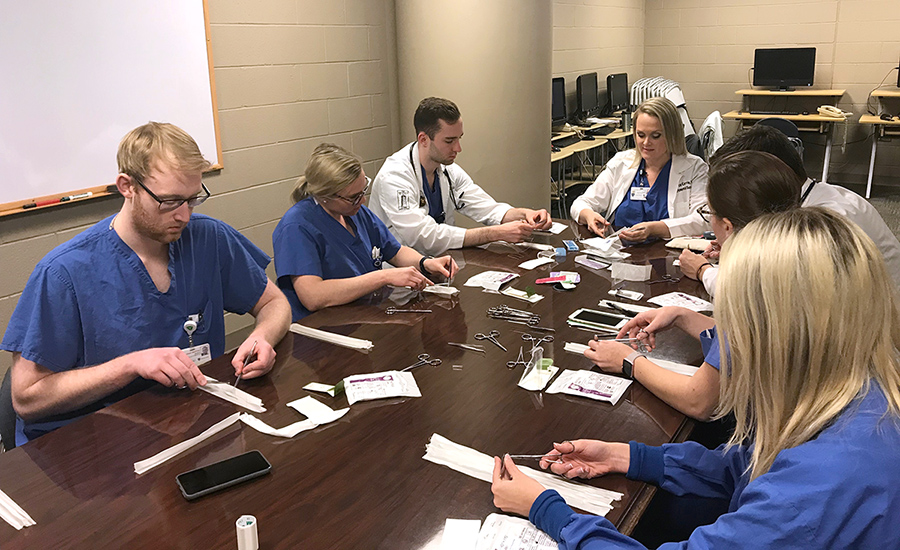 The Department of Surgery at The University of Toledo welcomes you to this portion of your educational experience. You are entering an exciting and challenging phase of your medical education. The following information is provided to help orient you to the various activities in which you will participate and to review some of the goals for this course.
The Surgery clerkship office is located in Dowling Hall in Room 2153D. Office telephone is 419.383.3580. The fax number is 419.383.6636. Voice mail is activated 24 hours/7 days per week. Contact Claudia at claudia.davis@utoledo.edu.
Structure of the Clerkship
The surgery student's clerkship consists of a 10-week program with 3 rotations.
The first week includes orientation with core general surgery didactics and OR skills labs. Six weeks of the rotation will consist of general surgery at The University of Toledo's Health Science Campus, The Toledo Hospital, St. Luke's Hospital, Riverside Methodist in Columbus, St. Joseph's Mercy in Ann Arbor, Michigan, and various AHEC sites. Three weeks of the rotation may include a surgery subspecialty consisting of Cardiothoracic Surgery, Neurosurgery, Plastic Surgery, Urology, and Orthopedic Surgery. We also include Trauma, Surgical Critical Care, Vascular Surgery and Pediatric Surgery rotations. The objective of the clinical rotation is to learn surgical concepts and management skills.
On the last week before the final exam is given the students will be administered a multiple choice quiz and participate in a surgery OSCE demonstrating their skills they have learned during the rotation. The students will take their NBME on the last day of the rotation.
Stephanie Pannell, M.D.
Clerkship Director
Dowling Hall
Room 2146 
419.383.3580

Claudia Davis, C.M.A.
Clerkship Coordinator
Dowling Hall
Room 2153D 
419.383.3580

Kathy Asmus
Clerkship Secretary
Dowling Hall
Room 2128
419.383.6293
Documents (PDFs)
For information on the Surgery Club for medical students, please visit Student Affairs.