WELCOME TO THE M.S.B.S. in medical sciences program:
                                                          a post-baccalaureate program
                   at the university of toledo college of medicine and life sciences
THE APPLICATION CYCLE FOR FALL 2024 IS NOW OPEN!
PROGRAM OVERVIEW
The Master of Science in Biomedical Science with focus in Medical Sciences (or simply, Master of Medical Sciences) is a one-year postbaccalaureate graduate program at The University of Toledo College of Medicine and Life Sciences (UToledo COMLS) designed to provide students who have completed all prerequisites for medical school with resources to strengthen their academic credentials as they prepare their applications to U.S. medical schools. The Master of Medical Sciences curriculum concentrates on an organ-systems based approach where clinical and graduate faculty train students in the pathophysiology of disease and pharmacological interventions, incorporating material taught to medical students during the first (M1) and second (M2) years of the medical school curriculum. This approach imprints in our students a foundational knowledge on the M.D. curriculum and, since pathophysiology of disease is a key component of USMLE exams, it prepares students for better performance in the M1/M2 curriculum and on Step 1 and Step 2 exams. The M.S.B.S.-MS program also provides a unique opportunity for students to conduct clinical and/or basic science research experience. UToledo's basic and clinical science faculty mentor students through their year-round Scholarly Project, allowing students to expand their view on experimental sciences, adding a strong component to their academic credentials. 
BENEFITS OF THE PROGRAM
Students completing the Master of Medical Sciences program with strong academic performance will have confirmed their ability to perform in any medical school curriculum, thus greatly strengthening their medical school applications.
Students are trained into the medical school interview process through mock sessions and guidance from medical school students and faculty. 
Students meeting all prerequisites for COMLS and who are in good academic standing within the program are eligible for medical school interview  at The University of Toledo College of Medicine and Life Sciences Medical School.

Since students in the Master of Medical Sciences apply to UToledo's medical school while in the program,

notification of provisional acceptance to UToledo College of Medicine and Life Sciences before completion of the program

in Summer, eliminates a gap year between conclusion of the program and enrollment in medical school at UToledo (c

ompletion of the M.S.B.S.-MS degree is a requirement, but not a guarantee of admission, for program students seeking admission into the M.D. degree program at UToledo COMLS). 

Students are presented with unique research opportunities to broaden their view on biomedical research.
WHERE ARE WE?
The Master of Medical Sciences program operates within The University of Toledo College of Medicine and Life Sciences (UToledo COMLS) in the Health Science Campus, located in Toledo, Ohio, one of the top 5 most affordable cities in the U.S. With the region's affordable cost of living, short commutes and diverse neighborhoods, students can enjoy a superb quality of life in a vibrant metropolitan area. In addition, Toledo is within easy driving distance of major metropolitan areas such as Cleveland (110 miles), Detroit (60 miles) and Chicago (294 miles). Check also Things To Do In Toledo for a list and map of Toledo area attractions!
Dr. Guillermo Vazquez, Master of Medical Sciences Program Director and Professor in the College of Medicine and Life Sciences at UToledo, is the major advisor for the program and primary point of contact for all academic matters concerning program curriculum and goals, admissions requirements and career advising. If you have questions about the program, you can reach Dr. Vazquez by email at: Guillermo.Vazquez@utoledo.edu  If you leave a voicemail, make sure to also provide an email address to contact you back. 
---

Schedule a Visit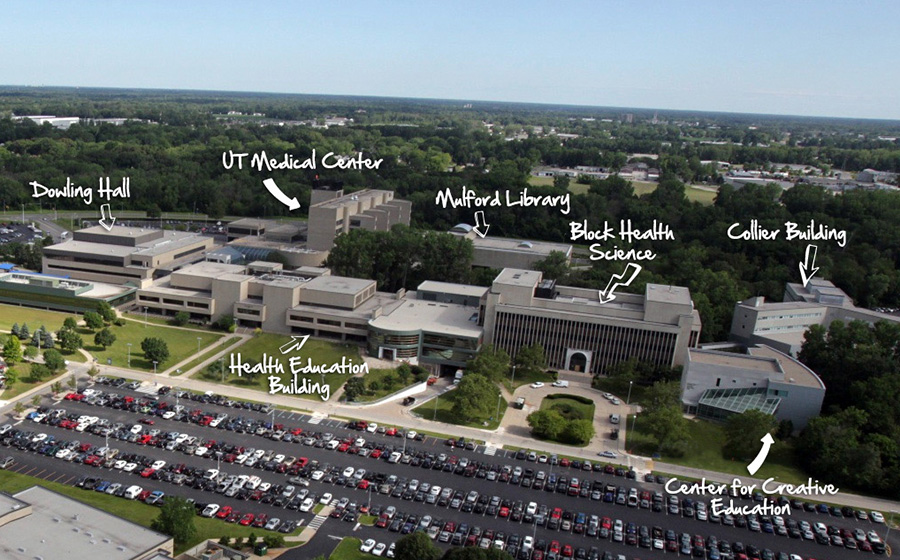 Thank you for your interest in the Master of Medical Sciences Program. If you are interested in visiting/touring the College of Medicine and Life Sciences on the Health Science Campus, please contact our M.S.B.S.-MS Program Coordinator Dr. Anita Easterly:
Please note: 
The above email address is for program inquiries only, not for application or admission documents.  Transcripts or recommendation letters are not accepted at this email address and will not be reviewed.
COLLEGE OF MEDICINE and Life Sciences
The UToledo College of Medicine and Life Sciences is a student-centered, world-class educational institution for those interested in healthcare and biomedical research. Our highly qualified faculty and integration of research, education and patient care will prepare you with the knowledge, skills and attitudes for highly competitive careers. And not only is the College of Medicine located next to several hospital and specialty clinics, our world-class Simulation Center provides an interactive and formative educational experience for students, residents in graduate medical education training programs, and health-care professionals to hone their personal and emphatic skills, as well as their diagnostic and problem-solving techniques. Most of all, our easily accessible faculty members are dedicated to providing you with an exceptional educational experience.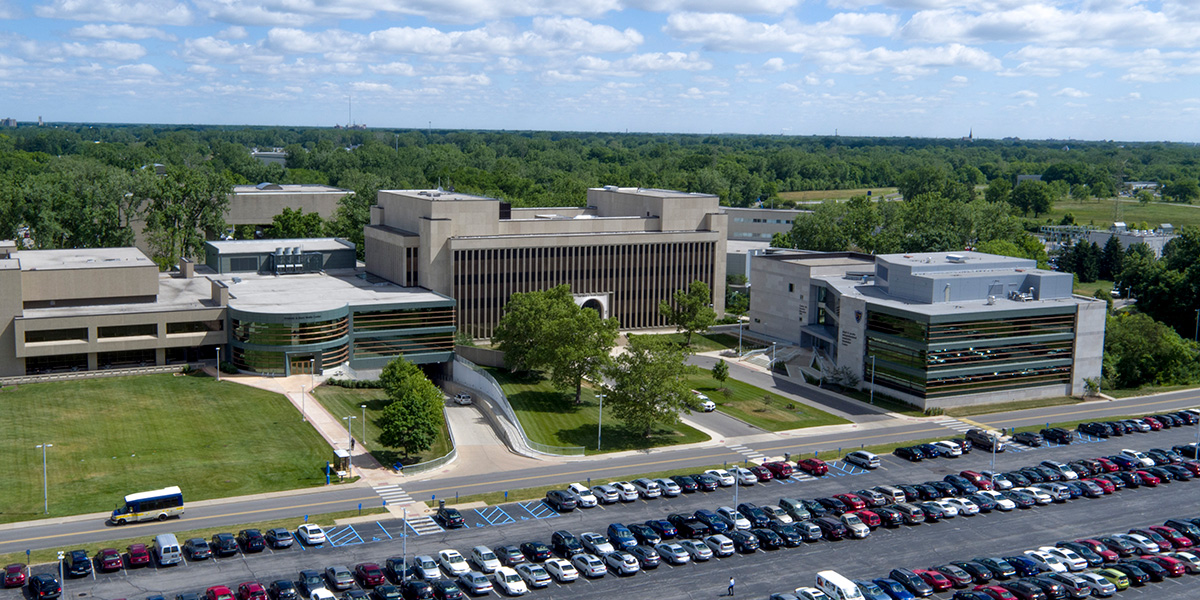 Offerings:
Degree(s) Offered:
Master
Part-Time Programs Offered:
 No
Evenings Offered:
 No  
Online Offerings: 
No
Department Information:
The University of Toledo
Master of Medical Sciences Program
Explore our website by clicking the menu button in the upper right or by using the links below:
Title IX Legislation  Academic Standards  How to Apply  Admission Criteria
Frequently Asked Questions (FAQs)  Contact Us