AS A RESULT OF THE STATE RECOMMENDATIONS REGARDING COVID-19, OUR STAFF IS NOW WORKING REMOTELY TO ASSIST OUR STUDENTS AND MAINTAIN THE HEALTH AND SAFETY OF OUR CAMPUS COMMUNITY.  PLEASE CONTACT YOUR SASS COORDINATOR DIRECTLY FOR UPDATES AND QUESTIONS.
Further information is being added to the FAQs section of the university's evolving response website.  
Click below to learn  more: COVID-19
SCHEDULING ADVISING APPOINTMENTS
Click your college link below for college specific advising information: 
Advising Offices
SASS HOURS OF OPERATION
Monday - Thursday: 9 a.m. - 8 p.m.
Friday: 9 a.m. - 5 p.m. (Study Tables end at 3 p.m.)
---
The Department of Intercollegiate Athletics recognizes the unique needs of student-athletes in regards to academic support and is committed to their overall success at The University of Toledo. The Larimer Athletic Complex facility is wireless and includes a full-service computer lab with more than 20 computers, tutoring rooms and the Rocket Academic Center staff offices. It also houses the Rocket football coaching staff offices, weight room, athletic training room.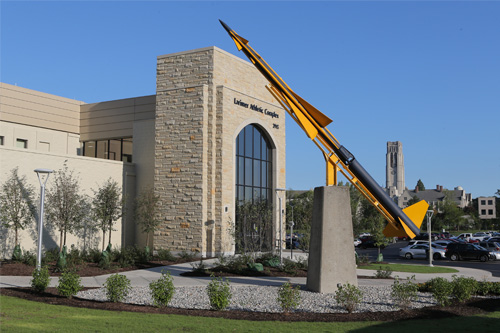 The Student-Athlete Support Services office (SASS) provides a variety of services to assist student-athletes with their academic progress. Services include guidance with course scheduling, targeting (a time management program), study table, making appointments with appropriate university offices, individual/group tutoring, and academic and career counseling. A SASS professional staff member is assigned to coordinate academic support services for each sport program.