#1
Communication is today's most important skill.
(Forbes)
48%
The median annual wage for media and communications professionals is 48% higher than the wage for an average occupation.
(U.S. Bureau of Labor Statistics)
6%
Media and communication jobs are projected to grow 6% by 2026.
(U.S. Bureau of Labor Statistics)
---
Communication Majors
The Department of Communication offers two comprehensive, hands-on degree programs:
Bachelor of Arts in Communication Studies
Bachelor of Arts in Media Communication
Our expert faculty have professional experience in the field. Learn to:
Produce and edit video
Develop public relations campaigns
Be a journalist.
Advertise on social media
Be an effective manager
Write press releases and speeches
And more!

Come See Us!
The best way to get to know us is to visit campus and our department.
Communication Studies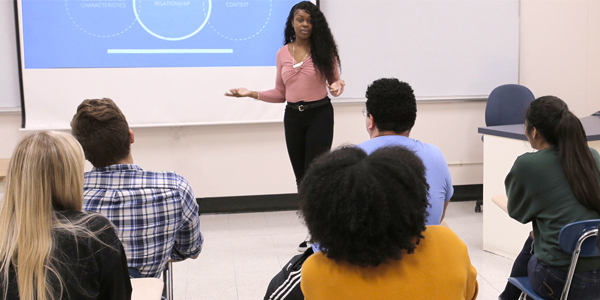 Interpersonal Communication
Organizational Communication
Public Relations
It pays to know how to communicate — whether you're giving a presentation, promoting a cause or an organization, or connecting with the community as a public relations professional.
We offer this degree program on campus and 100% online.
Get real-world experience as an undergraduate that will pay off in a good job after you graduate. Our faculty and experienced professionals teach a wide variety of courses, including:
Media writing
Social media
Public relations theory and practice
Presentations
Design
Learn more about our on-campus program's highlights, career outlook and plan of study.
Media Communication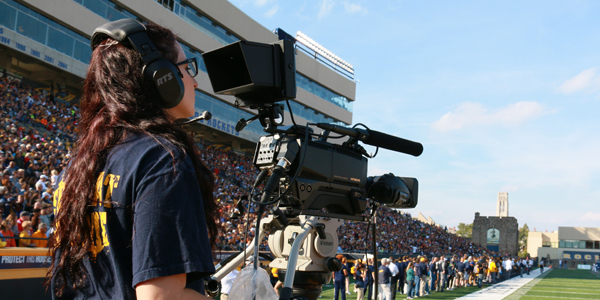 Journalism
Broadcasting and Video Production
Social Media
Want to shadow our ESPN3 sports production team? Check out our Live Sports - Behind the Broadcast shadowing program for prospective Media Communication students.
Learn how to create media across many platforms, including print, radio, TV and web. These versatile skills are what you'll need to adapt to continually evolving trends in the job market.
Opportunities for hands-on education start the minute you set foot on campus. Produce broadcast television shows and sporting events. Work in campus radio and in a live production video truck. You'll be trained on:
Digital audio and video
DV cameras and equipment
Product facilities in our HD television studio
Learn more about our program's highlights, career outlook and plan of study.
 
Hands-on Learning
Internships for course credit. We encourage our students to build their resumes with internships at media companies and corporate communication offices.
UToledo student media. Hone your skills at our campus radio station, TV studio and newspaper.
Student organizations. Network and learn to be a leader.
State-of-the-art equipment and studios. Use the tools you'll use on the job after you graduate.
Meet Isaac Petkac
Class of 2021, media communication
"There's not a group of professors better at what they do than our media communication professors. They've opened doors and recommended me for jobs. When I visited UToledo, I met a professor who showed me all the opportunities I would have as a freshman. I called nine football games, including the MAC championship for UToledo's radio station, WXUT. I was able to get my experience from day one and I haven't stopped"
Admissions Information
Apply Communication Scholarships
Questions?