SEARCHING FOR JOBS 
Searching for a full-time job or an internship can be both overwhelming and intimidating. A well-crafted job search process takes time, preparation, and concentrated effort. However, it does not need to be a daunting process.
Today's most successful job seekers utilize various job search strategies to stand out from the crowd — from establishing a social presence to utilizing job source platforms to targeting companies. We have created this guide to expedite your job search as we introduce and steer you through an array of proven resources and methods.
Download the *NEW* Job Search Guide 
Before you Dive In
Do you have a career Pathway Plan?
While many college students know what they would like to do in their future careers, an equal number find the question, "What do I want to do?" scary and restraining. The bottom line, this question needs to be answered.
Do you have a resume?
Every UToledo student should have a resume. Whether you seek a temporary summer gig, an internship, or full-time employment, a well-written resume will highlight and market your background, experience, and qualifications.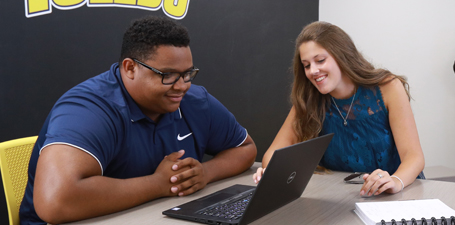 Top 10 Job Search Websites of 2022 
TIPS FOR THE JOB SEARCH PROCESS 
Tips for Using Job Search Sites
Before you start using these job-finding sites, keep these tips in mind so you make the most of your time and effort as you apply for jobs.
Follow the instructions in the job posting. For example, some companies may ask for a cover letter or writing samples. Be sure you provide them.
Set up job alerts on multiple job sites to get email notifications when new jobs are posted.
Always revise your resume to make sure it shows how you meet each qualification in the job posting.
When you see jobs posted online, apply as soon as possible. The earlier you apply, the more likely your application is to be reviewed.
You do not need to meet every requirement to apply. If you match 60% of what the job posting is looking for, apply.
Job postings can help you understand popular jobs and what employers are looking for. Use them to gather intelligence about skills needed and where jobs are available.
Be aware of scams. You should never provide credit card or payment information to get an interview. Some sites may require a subscription or payment for access to jobs, so evaluate the site before you decide to pay.
Recommended Job Search Sites
Attend Job and Career Fair 
UToledo's Career Services and individual colleges and programs offer several job and career fairs throughout the academic year. Career fairs provide a terrific opportunity to meet with employers from different companies looking to hire students in one place. In addition, there are virtual and in-person fairs on campus throughout the year. It is a great chance to learn about different organizations and discuss employment opportunities. The recruiters are searching for students for full and part-time positions and internships within their organizations.
Even if you are not currently looking for a job, career fairs are good opportunities to learn what options are available in your areas of interest. You can also begin to build your network of contacts and get your questions answered by professionals in your field. 
Tips for Attending Job and Internship Fairs
Get Your Resume in Order

Work with Career Services to have a polished copy of your resume ready to hand out to employers.

Prepare Your Pitch

Think about how you will introduce yourself in 30-60 seconds. What is your major? What is one thing you want them to know about you? What are you looking for?

Dress For Success

Even if you are not going to the fair looking for employment, you still make a first impression on those you meet. Please see Dress for Success tips here: (insert link) and also visit Rocket Style Career Closet for free professional wear.

Keep Your Options Open

It is good to have a list of employers you want to speak to during a fair, but don't limit yourself. Speak to a variety of employers. Who knows…your dream job may be waiting for you, and you don't even know it.

Get Contact Information

Make sure you get business cards of all the recruiters you speak with during the fair and keep them for reference.

Follow Up

After the fair, be sure to drop a thank you email to recruiters you spoke with during the day, especially those that received a resume from you. If something they said connected with you, be sure to mention that in your email.
Ace the Interview  
Of course, a job interview is what will get you a job offer—or not. So take the time to prepare. Research the company before you go for the interview, dress appropriately, practice answering and asking interview questions, and make a concerted effort to impress the interviewer with your skills, experience, confidence, and expertise.
To gain more details on how to ace your job interview and develop the best strategy, you can read our Job Interview Guide.
CUSTOMIZE YOUR RESUME AND COVER LETTER 
It is essential to take the time to write targeted resumes and cover letters that specifically link your qualifications to the hiring criteria for the jobs to which you are applying. That way, the hiring manager will be able to immediately see why and how you are qualified for the job. You will have a much better chance of getting an interview with a targeted resume than if you send a generic letter and resume. Career objectives are not considered a worthwhile statement on a resume according to recruiters. You should have your objective in mind, (what it is that you wish to achieve) just don't list it on your resume.
Learn More About Customizing A Resume Here