Get Started with Blackboard
We are supporting your academic efforts by:
Important links
Common Questions
What is Blackboard?
Blackboard is an online course management system used by the University and it functions as your virtual classroom. Short tutorials are available on Blackboard's YouTube Channel.
What if I forgot my username or password?
Visit the Account Maintenance page to reset your password. Blackboard uses the same user name and password that you use for UToledo Rockets email.
Did you forget your answers to the "password hint" questions? 
The IT Service Request Line will help you. Call them to reset your password, 419.530.2400.
Incorrect username or password error?
Change your password at https://myutaccount.utoledo.edu/
Can I get Bb on my phone?
Yes, many smart devices will be able to access Bb. Specifically, you can access your Blackboard course through the Blackboard Mobile Application from iPod, iPad, or Blackberry device. For more information on mobile access, please contact UT Online, 419.530.8835 (866.886.5336 toll-free) or write utdl@utoledo.edu.
Why do my courses appear on the myUT Courses page, but not in Blackboard?
All of your courses appear in myUT Courses, including the online ones. But beginning on the official start date, the online courses will appear in Blackboard (Bb), as well. Remember that Blackboard (Bb) is where you will complete your online coursework. 
Can't log in to Bb?
Only currently enrolled students (enrolled for the current term) have access to Blackboard. Unless your college has told you otherwise, you must be registered for a course be enrolled in an organization, or have been approved to take an online placement test for the current term.
Also, if you are enrolled and still cannot access your course ...
When did you register? 
There is a delay of 1-2 working days between registration and log-in access to your course on Bb.
Tuition and/or fee questions?
Call Rocket Solution Central at 419.530.8700, to speak to someone about your bill. A complete list of tuition and fees is available online on the Treasurer's website in the finance brochures. 
ACCESSIBILITY
Accessibility support is facilitated by the Office of Student Disability Services
Phone: 419.530.4981
VP: 419.386.2939
Fax: 419.530.6137
eMail 
TECHNOLOGY REQUIREMENTS
Students are responsible for purchasing, installing and maintaining all computer hardware and software needed for their participation in online courses. Some courses have specific software and/or media requirements. Please contact UT Online, the instructor, or department, if you have questions.
Students are responsible for having access to a properly functioning computer.
The computer must be able to run the required browser and software or capable of connecting to UT's Virtual Computer Lab.
Students must have an Internet Service Provider unless using a public computer with such access. If using a computer at a public library, students should check with the library to ensure they will have access and for the length of time required. 
Students should always read the course syllabus carefully. Please contact the instructor if you have questions about specific software/computing requirements. 
VLab FAQ — 
UT's Virtual Computer Lab (VLab) is accessible from your computer and may have all the software you need.
On-campus computer labs —
Capable of accommodating most online courses, open labs are all equipped the same. Students should check their department lab information with that department. 
Internet service —
Students are responsible for having Internet service. High-speed Internet access is recommended. Some courses may contain streaming audio and/or video content.
Software — 
Student computers need to be capable of running the latest versions of browsers, plug-ins, recent software and have the necessary tools to be kept free of viruses and spyware. Please review Blackboard Supported Browsers.  
Proctored Testing
A few instructors require1 students to come to campus to meet in-person or for testing, this will be detailed in your syllabus.
When the course instructor tells us they require on-site testing1, or face-to-face meetings, those courses are indicated with a "V" on our schedule2. 
Some instructors may permit distant students the convenience of an off-site proctor, as designated with a "P" in our schedule2.
Please review these testing requirements.
Any costs associated with this service are the student's responsibility.
Local students who require this service

for any reason 

must make arrangements with the instructor.
Please review your syllabus carefully for on-site testing requirements or contact your instructor if you have questions. 
1. This is often a requirement of your program or the college or program's accrediting body.
2. We are not always informed of all of these requirements and consequently, the syllabus is your best source of information.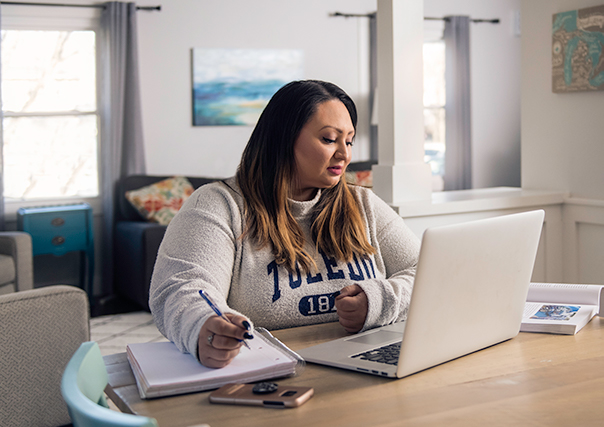 Quick Links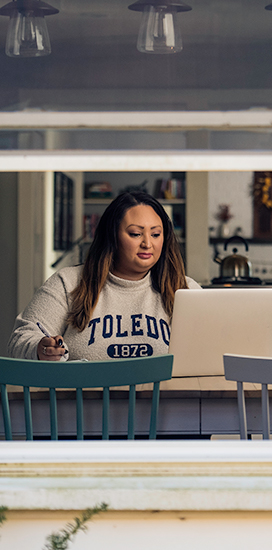 Logging in to Blackboard
Enter your UT ID and password 
Click on a course on its start date
MORE RESOURCES
Help Desk for Technical Support/Help Desk Information.
Adding, Dropping and Withdrawing from classes
Where to order textbooks and course materials. Buy your textbooks early!