Program Mission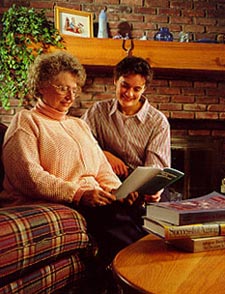 Mission
The University of Toledo is a national, public research university where students obtain a world-class education and become part of a diverse community of leaders committed to improving the human condition in the region and the world.
Vision
The University of Toledo will be a nationally ranked, public, research university with internationally recognized expertise and exceptional strength in discovery, teaching, clinical practice and service.
Values
Excellence
Student-centeredness
Research and Scholarship
Professionalism and Leadership
Diversity
College of Health and Human Services Mission
The purpose of the College of Health and Human Services (CHHS) of The University of Toledo is to promote excellence in student learning, research and service in professional roles within the College, and to collaboratively work with the other colleges and the local and global community in achieving the mission of the University.
Program Mission
The Occupational Therapy Doctoral program's mission is to improve the human condition through occupation by: (1) preparing doctoral-level practitioners who integrate occupational therapy theory, research, and practice; and (2) leading the profession through education, service, research, and advocacy.