Curriculum Design
The curriculum design must reflect the mission and philosophy of both the occupational therapy program and the institution and must provide the basis for program planning, implementation, and evaluation. The design must identify curricular threads and educational goals and describe the selection of the content, scope, and sequencing of coursework.
 Occupational Therapy Doctorate Program Curriculum Design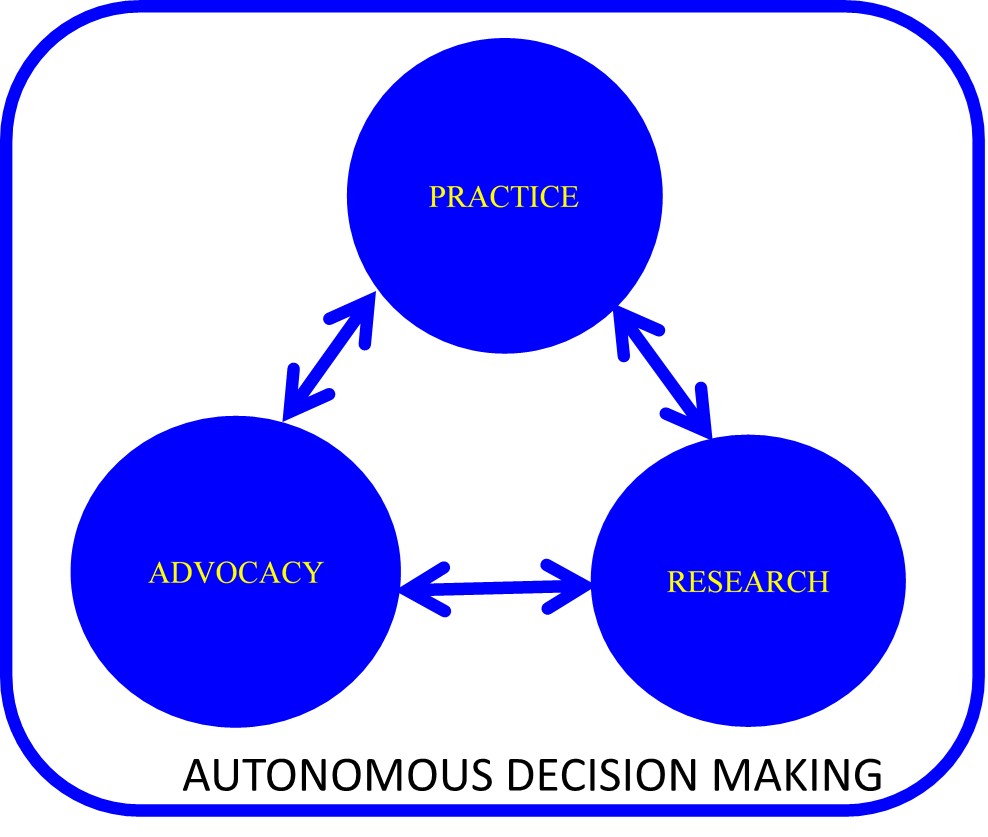 The Occupational Therapy Program faculty plan, implement, and systematically evaluate the OTD curriculum using four organizing elements: Practice, Advocacy, Research, and Autonomous Decision Making (PARADM). These curricular elements arise from a synthesis of the literature and an ongoing, multidimensional program evaluation process. A curriculum is both an artifact that transmits time honored values, beliefs, and principles and a dynamic framework to meet contemporary and future societal and professional needs. This curriculum design, therefore, is the vehicle which guides the faculty and students in operationalizing the Program's Vision, Mission and Philosophy. Using the acronym P-A-R-A-D-M, the curriculum prepares occupational therapists who are competent, ethical, and life-long learners.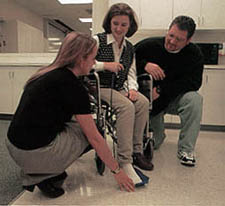 P: Practice
This element is designed to promote proficiencies necessary for occupational therapy practice in a dynamic health care and human services delivery system. Practice content is organized around major Models of Practice (MOPS). The MOPS courses integrate foundational knowledge from supporting disciplines, theoretical perspectives, relevant research, and occupational therapy practice skills. Using this approach, faculty address classical and contemporary models of practice. The faculty designed the model of practice approach to provide graduates with flexibility for addressing wide ranging practice problems and skill in integrating foundational knowledge, theory, practice, and research.
Integrated within and around the MOPS courses, are carefully selected and implemented practica that enhance the curriculum's overall integrity. Faculty, students, and fieldwork educators collaborate to form a tight educational partnership. Students begin by observing and analyzing elements of models of practice and progress to those experiences where they advocate for a model of practice and promote occupational therapy's role in less traditional settings. Practica demand increasing levels of student autonomy which culminate in a Capstone Experience - an integration of mentored studies, practical experiences, and professional-level dissemination.
A: Advocacy
This element is designed to promote attitudes and skills which enhance strong personal commitment to the profession's growth and development. To this end, the curriculum enables students' personal growth through the "Advocacy" course series.  Students are taught skills that will enhance their ability to become future leaders, managers, and educators effectively promoting occupational therapy both within and outside the professional community, advocating for persons with disabilities and those at risk for disabilities, and promoting health and wellness of the general population.
R: Research
This element is designed to promote the understanding of scientific inquiry and the implementation of evidence-based practice.  In the "Research" course series, students first learn to apply principles of scientific inquiry and research design to the study of therapeutic occupation as related to curricular content. Students interpret research findings to enhance their practice and promote research in the profession at multiple levels including collaboration with independent researchers. Through conducting guided, individualized, scholarly projects, students take the first step toward assuming roles of independent researchers.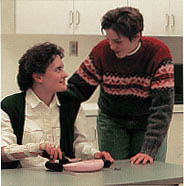 ADM: Autonomous Decision Making
This element is designed to develop occupational therapy practitioners who have the ability to make informed and independent decisions related to their practice, research, and advocacy goals.  Throughout the curriculum, students are challenged to seek out information and analyze options to make responsive decisions related to their educational process, professional development, and person-centered intervention.
Curricular Threads
The threads are inter-woven across the coursework to support and enhance the curriculum design.  They mirror the profession's and program's mission and philosophy.
Occupation: Occupations are meaningful activities that promote engagement in everyday life.  The program emphasizes occupation-based assessments and interventions throughout the curriculum.
Professional Reasoning: Professional reasoning involves the process by which occupational therapists collect and interpret information to make care decisions with the individuals they serve. The curriculum creates learning experiences that provide students with the opportunity to apply occupational therapy values in their reasoning throughout the occupational therapy process.
Professional Identity:  Through transformative learning experiences across the curriculum, the student assumes a new identity to integrate the varied roles of an occupational therapist (practitioner, manager, educator, researcher, and leader).

Top of Page