UTCOMLS Faculty & Staff Recognition
Each year, we celebrate our faculty and staff members at an annual dinner. We honor them for their dedication and commitment to the mission and goals of the College of Medicine and Life Sciences and the University.
We recognize faculty and staff members for their longtime service, honor individuals who have excelled in their careers, teaching and research, and acknowledge individuals for their commitment to mentoring our students. We also recognize new emeritus faculty members.
---
Learn more about Nominations
Faculty Nomination  |   Staff Nomination
---
2022 Honorees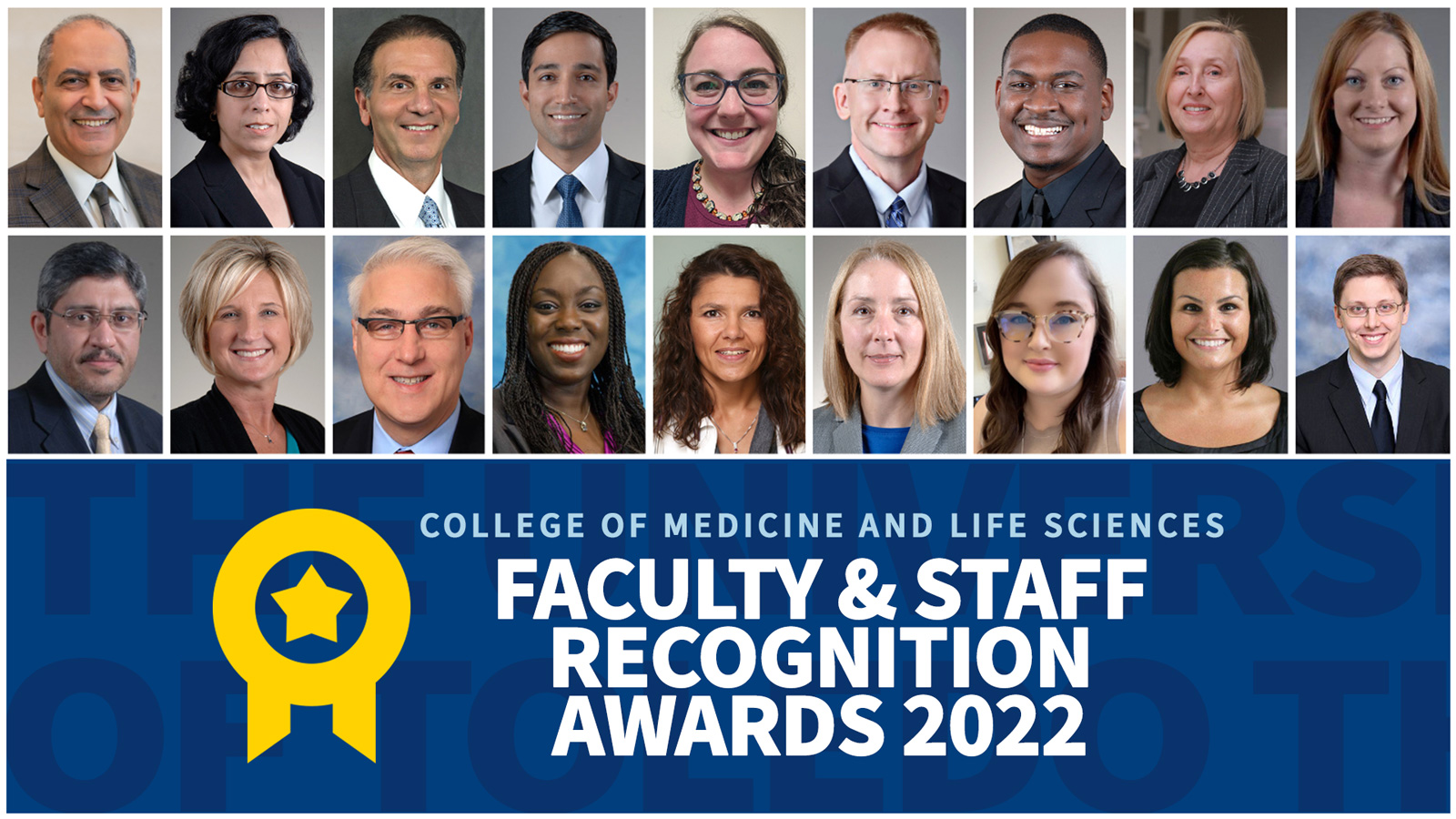 We are honored to present the 2022 College of Medicine & Life Sciences Faculty and Staff Recognition Awards.
Join us in recognizing these faculty and staff members
---
Past Honorees