Program Overview
Features of our program
Supportive Faculty and Staff
Family-Friendly Environment
Well-Equipped Geriatrics Center with Radiology, Lab, and Pharmacy
Comprehensive Primary Care Plus (CPC+)
Behavioral Health Integration/ Collaborative Care
Excellent Library Sources
Team-Based Care (Social Work, PharmD, RNs)
Interprofessional Immersive Simulation Center (IISC)
Affiliation with ProMedica Health System
Fellowship Wellness/Resiliency
Geriatrics Club
Working with Family Medicine and Internal Medicine Faculty
Our fellowship program offers a strong clinical focus, with trainees providing treatment and consultation in a wide variety of settings. In addition to clinical training, there are numerous conferences, didactic activities, and research opportunities for fellows.
Clinical Experience
Clinical experience is gained in various ways: ambulatory clinic, long term care facilities, and clinical rotations.
Fellows spend two half-days each week in the ambulatory clinic; this time allows for one-on-one learning with the preceptor and different patient cases.  In addition to three month-long rotations in  the long-term-care facilities, the fellows care for patients with monthly continuity visits. Clinical rotations include neurology, geriatric psychiatry, physical medicine and rehabilitation, emergency medicine, hospice and palliative care, wound care, and two electives.
Descriptions by rotation based on goals and objectives:
| | | |
| --- | --- | --- |
| Rotation | Time | Description |
| Geriatric Ambulatory Clinic | Two Half-Days Each Week | Provide outpatient comprehensive care and manage common geriatric syndromes. Fellows will assess and address health problems, communicate with specialists and address advanced directives. |
| Nursing Home | Three Months | During 3 one-month rotations, fellows will engage patients, comprehensively evaluate and guide treatment for short-term rehabilitation and long-term nursing home patients. Fellows will work with multiple members of the care team in a multifaceted approach to patient care in this unique setting.  |
| Physical Medicine & Rehabilitation | One Month | Care of patients transferred from Acute Care who can participate in aggressive rehabilitation.  |
| Geriatric Psychiatry | One Month | The fellow will develop skills in diagnosis, prognosis and management options for major psychiatric illnesses and severity assessment. Development of theoretical and practical understanding for major psychiatric illness, geriatric psychopharmacology, individualization of psychotherapy regarding geriatric patients.  |
| Emergency Medicine | One Month | Emergency care including minor surgical and critical care procedures regarding the older population. Special emphasis on transition of care from the ER to appropriate health care setting.  |
| Neurology/Movement Disorders | Longitudinal | During this longitudinal rotation the fellow will work with a neurology expert in movement and gait disorders in the ambulatory clinic specialized in neurodegenerative disorders. Fellows will be actively engaged in initial assessments, diagnostic plans and development of appropriate treatment protocols.  |
| Inpatient Geriatric Medicine | One Month | Fellows will care for acutely ill hospitalized older patients and develop competence in the management of common geriatric syndromes.  |
| Medical Direction | One Month | Hands on experience in administrative medicine and management during which fellows will work closely with the multiple medical care teams in the long-term care facility.  |
| Wound Care | One Month | Fellows will work in the wound care clinic and in the long-term care facility to evaluate and treat wounds. Fellow will learn about prevention and care for multiple different types of wounds.  |
| Research | One Month | Develop research question and develop the process by a quality improvement or original research project to investigate further including literature review. The research will be evaluated for poster presentation and possible publication. |
| Ambulatory Electives | Two Months | Additional electives available in pain medicine, pulmonology, endocrinology, dermatology, podiatry, nephrology, otolaryngology, ophthalmology and more. |
Research experience
| | |
| --- | --- |
| | Dr. Aslam presented her poster at the 2022 AMDA conference in Baltimore, Maryland. |
| | Dr. Szymanski presented her poster at the 2019 OMDA conference in Columbus, OH. She presented her poster at AMDA in 2020.  |
| | Dr. Aurakzai received a full scholarship, for the Futures Program (AMDA) in December 2018. He presented his poster at the 2019 AMDA conference in Atlanta, GA. |
Additional Fellow Scholarly Activity
Weekly Didactics
Weekly didactic conferences are taught by the core faculty as well as specialty-specific speakers from the UTMC community. Fellows are often joined by residents, physician assistant students, and medical students that participate in a geriatric medicine rotation. Fellows are also expected to prepare and present lectures for the junior learners to benefit from as collaboration between the learners is encouraged. Our fellowship utilizes the Blackboard Distance Learning Program offered through The University of Toledo as an excellent teaching/learning resource. Blackboard gives fellows and other learners on-line access to a variety of educational materials, tools, and resources all in one organized location. The University of Toledo Libraries have excellent resources available on-line as well; this includes but is not limited to full textbook chapters and journal articles.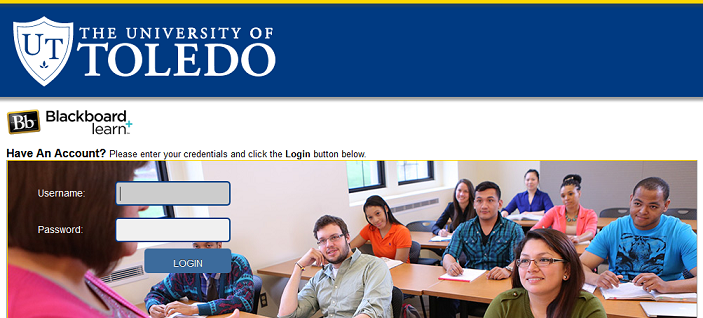 Program Home  Meet the Geriatric Team  Faculty  Teaching Sites  How To Apply
UToledo Foundation Fund  About Toledo  Contact