Changing Lives
At The University of Toledo, you'll find world-class education and research opportunities in a supportive medical community that fosters ongoing professional growth and development, as well as investment in community wellness. 
---
The University of Toledo's Office of Graduate Medical Education is here to meet the institutional objectives in the education and training of health care professionals. It is our intent to provide guidance and supervision of the resident while facilitating the resident's professional and personal development and ensuring safe and appropriate care for patients.
The University of Toledo is committed to providing exemplary, comprehensive and continuing educational opportunities in an environment enriched by scholarly activity for physicians in graduate medical education programs. Integral to this educational responsibility is the commitment to provide quality health services in an atmosphere of care and compassion. It is our commitment that the conduct of graduate medical education programs further our mission while educating future generations of physicians to serve our community.
We commit ourselves to offer graduate medical education programs in which physicians in learning develop personal, clinical and professional competence under the guidance and supervision of the faculty and staff outstanding in their respective fields and who are committed to teaching. The programs ensure safe, appropriate and humane care of patients and the progression of resident physician responsibilities consistent with each learner's demonstrated clinical experience, knowledge and skill.
As part of a comprehensive university, we engage in scholarly activity including research and will make available to resident physicians opportunities to participate in the scholarship of our medical community. The Institution and its leadership are committed to provide the necessary educational, financial and human resources to support and maintain excellence in graduate medical education.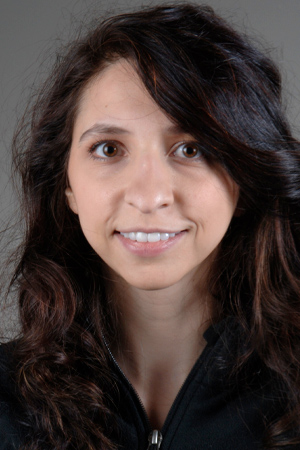 Shaza Aouthmany, M.D.
Assistant Dean, Office of GME
Interim Designated Institutional Official (DIO)
Assistant Professor, Department of Emergency Medicine
---
Our Graduate Medical Education Programs
ACGME Accredited Residency Programs
Other Residency Programs
ACGME Accredited Fellowships
Emergency Medicine Services
Other Fellowships
Interventional Neurology
Minimally Invasive/Bariatric Surgery
Continuing and Professional Education
---
State-of-the-art Simulation
The University of Toledo's Interprofessional Immersive Simulation Center reflects today's reality of medicine. Students in differing specialties are learning the importance of interdisciplinary teamwork and collaboration.
The three-story, 65,000-square-foot facility is the first in the nation to incorporate three integrated simulation centers: a progressive anatomy and surgical skills center, an advanced clinical simulation center, and a virtual immersive reality center.