Movement Disorders Fellowship
The University of Toledo offers a one-year fellowship in Movement Disorders, led by Program Director, Dr. Lawrence Elmer. Dr. Elmer is a recognized leader in the field of movement disorders, especially therapeutic management of various movement disorders. He has extensive experience in clinical trials of pharmaceutical agents in development for the treatment of Parkinson's disease and Huntington's disease, leading one of the top ten clinical research programs in the country.  Fellows will receive comprehensive training in the recognition, diagnosis, treatment, management, and rehabilitation of patients with Movement Disorders in the inpatient and outpatient setting. Fellows will work under the direct supervision of Dr. Lawrence Elmer and Dr. Mehmood Rashid.
Lawrence Elmer, MD
Professor of Neurology
The Center for Neurological Health
Director, Parkinson's Disease and Movement
Disorders Program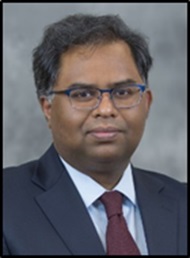 Mehmood Rashid, MD
Assistant Professor of Neurology
Associate Clerkship Director, & Course Co-Dir.
Neuroscience in Health and Diseases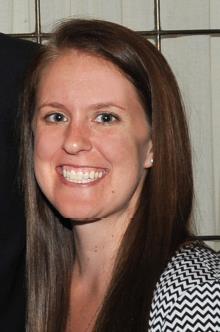 Melissa Crisp, C-TAGME
Residency Program Coordinator
REQUIREMENTS
Fellowship applicants must have the following:
Candidate should be board certified OR board eligible for Neurology
Completion of an ACGME Neurology residency
Demonstrated interest in the subject of movement disorders and has an interest to pursue it as a career
Must possess either an educational license OR an unrestricted license to practice medicine from the state of Ohio
Degree from an LCME accredited medical school for U.S. and Canadian graduates
Submission of step 1, 2, and 3 scores
CV
Medical school transcripts and Medical student performance evaluation
U.S. citizenship, permanent residency, or eligibility for H1B visa
3 LORs 
Please submit application materials through the SF Match, or, if you have general inquiries, please contact the program coordinator, Melissa Crisp, C-TAGME at Melissa.Crisp@utoledo.edu.