NEWS AND ANNOUNCEMENTS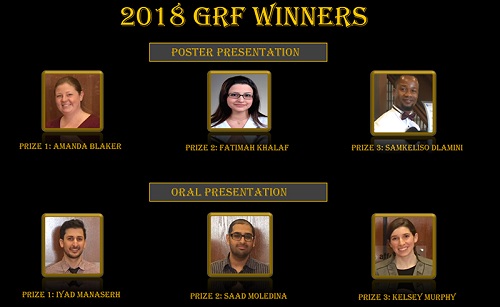 March 15-16,  2018
The University of Toledo Council of Biomedical Graduate Students sponsored the 2018 Graduate Research Forum and award competition for all graduate students in the College of Medicine and Life Sciences and the College of Pharmacy and Pharmaceutical Sciences.
Adam has matched with Duke for his pediatrics residency!!
February 2018
Congratulations Dr. Mark Wooten! Dr. Wooten served on two studies this month:
Congratulations to Briana Zellner & Irum Syed!
January 21 -26, 2018
January 17, 2018
Dr. Wooten's latest accomplishments in November and December
October 11, 2017
Congratulations Dr. Matson on your new publication!
Dr. Ferreira has been elected to serve on the American Association of Immunologists Program Committee. 
August 6, 2017
August 1, 2017
See link for further information:
July 28, 2017
June 5, 2017
Cara DeAngelis on your recent article in the Blade:
(Caroline Lambert (far right) on the 3000m podium)
New Publication
February 1, 2017
October 31, 2016
New publication: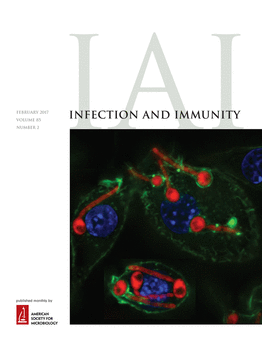 Congratulations on your new publication with Infection and Immunity Dr. Wooten!
Borrelia burgdorferi CheY2 is dispensable for chemotaxis or motility but crucial for the infectious life cycle of the spirochete.
UT News
Congratulations!
co-hosted by our very own Dr. Travis Taylor
Assistant Professor in Virology
Award for
Master of Science in Biomedical Sciences Basic Science Tracks Outstanding Student
Recently published work: Evolution of a global regulator: Lrp in four orders of γ-Proteobacteria
Congratulations 2016 CBGS Graduate Research Forum winners!
Top Poster Presentations
2nd Place - Jessica Saul-McBeth