Earl Howard Freimer, M.D.
Earl Howard Freimer, M.D.
Professor & Founding Chair (1968 - 1995)

The Department of Microbiology [now Medical Microbiology and Immunology] was founded with the appointment of its first chair, Earl Howard Freimer, M.D., on August 1, 1968.
Dr. Freimer was born on November 15, 1926, raised in New York City, and attended Erasmus Hall High School, graduating in 1942.  He then volunteered for service in the United States Navy during World War II, serving as a radar technician and operator in the North Atlantic Seas near Ireland.  Following his discharge from the Navy, he earned a bachelors degree from the University of Michigan and then, in 1955, an M.D. from SUNY upstate Medical School in Syracuse, N.Y.  After serving a medical internship at New York's Belleview Hospital, he began his research career in the Rockefeller Institute laboratory of the well-known American geneticist, Maclyn McCarty.  McCarty had recently turned his attention to diseases caused by bacteria called streptococci, including rheumatic fever.  Dr. Freimer continued his research career at the Rockefeller Institute until 1967.  Among other publications, Drs. Freimer and McCarty coauthored a paper in the 1965 Scientific American, Rheumatic Fever (Sci. Am. 213: 66–70), which summarized the lab's findings for a more general audience.  In total, he coauthored 40 scientific publications between 1959 and 1997.
Dr. Freimer was recruited to become one of the co-founders of the newly created Medical College of Ohio in 1968 (which subsequently merged in 2006 to become the University of Toledo College of Medicine & Life Sciences, and UT Medical Center). Dr. Freimer served both as the founding chair of the Department of Microbiology, as well as founding chief of the Division of Infectious Diseases in the Department of Medicine, during his 30 year career at MCO.  Although he was primarily a researcher and teacher, he continued to see patients.  He firmly believed that the best academic medicine requires a careful balance of clinical and laboratory practice.  In addition, Dr. Freimer took a special interest in a number of students from less advantaged and nontraditional backgrounds, encouraging and mentoring them as they overcame challenging circumstances to establish successful careers.  Dr. Freimer served as Chair until July 16, 1995, and retired from MCO two years later.  He died on May 23, 2011.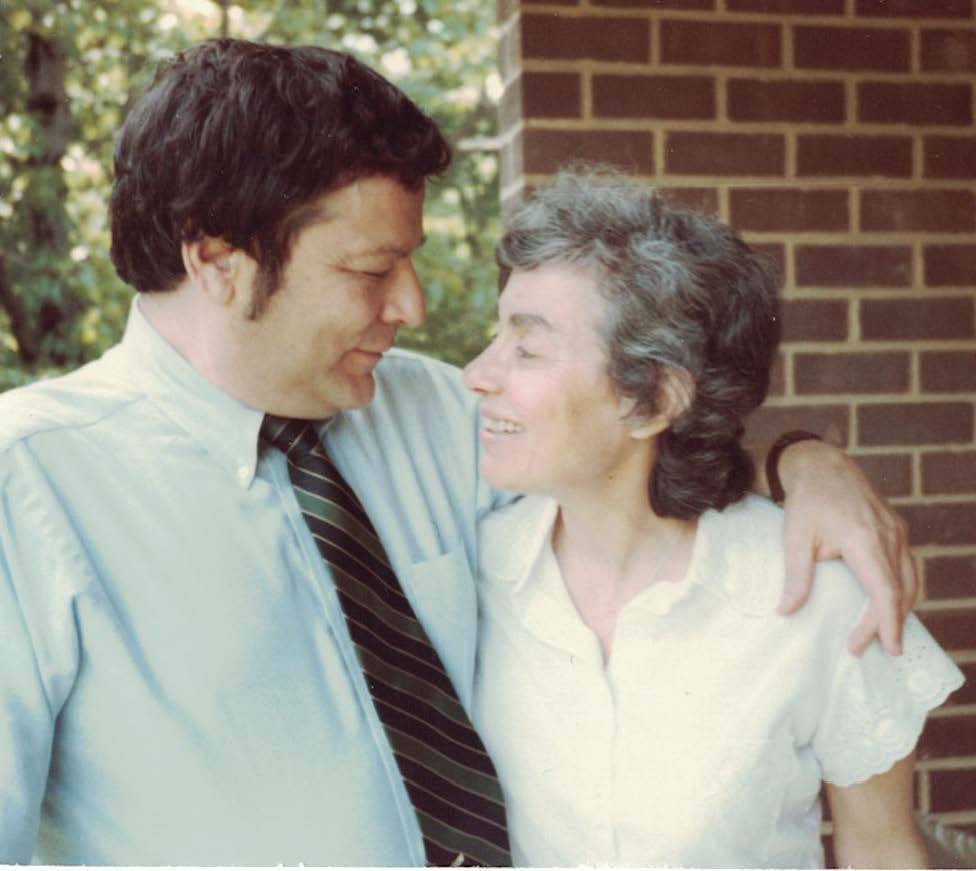 Dr. Freimer's wife, Gloria R. (Goodman) Freimer, Ph.D. was also a significant presence in the Department's early days.  She hosted several incoming faculty members and presided over numerous departmental social functions.  More significantly, she was for many years a UT faculty member, teaching Library Resources to educators.  Prior to that, she had trained in piano at the Julliard School of Music, earned a BA in English literature from the University of Michigan, an MA in comparative literature from Columbia University, and a PhD in education from UT. She died on February 6, 2015.
The Department and University have honored the Freimers through an endowed fund that was established in his name that helps support M.D./Ph.D. students carrying out their research in the Medical Microbiology and Immunology Track (formerly Infection, Immunity & Transplantation).  The award recognizes Dr. Freimer's commitment to the intersection of medicine with research in immunology and infectious agents.  Information on the award can be found here.