Neurosciences and Neurological Disorders
The Department of Neurosciences at The University of Toledo College of Medicine and Life Sciences is highly committed to advance our understanding of the nervous system in health and disease through innovative research, exceptional teaching and mentoring, and dedicated service to the broader academic and surrounding communities.
---
Welcome from the Chair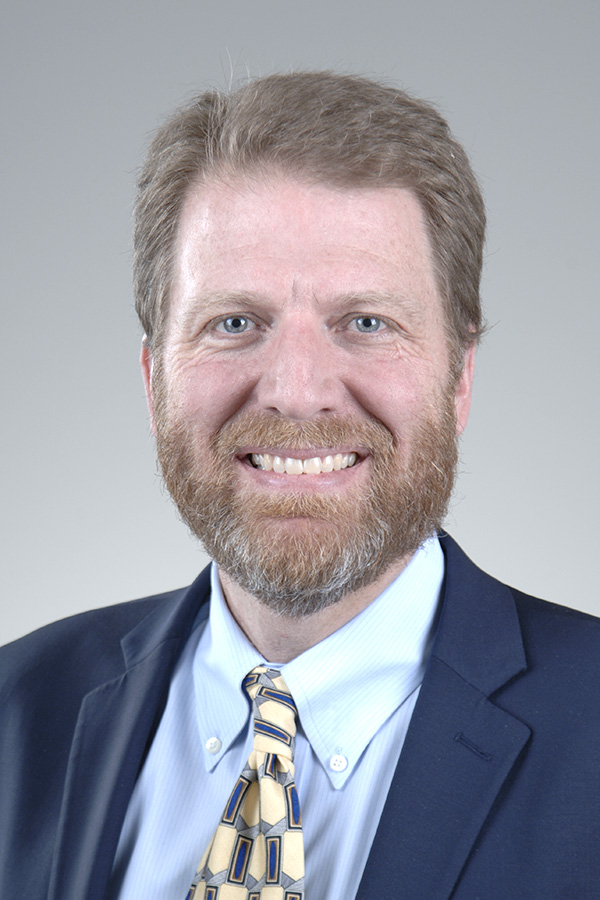 Welcome to the Department of Neurosciences! We are one of four basic science departments at the University of Toledo College of Medicine and Life Sciences. Our Department is entering an exciting growth phase where we will add 6-8 new research faculty over the next few years. The primary focus of our Department is to ask and answer the largest possible questions in translational neuroscience, addressing important problems relevant to health, disease and aging in the nervous system. This mission is augmented via synergistic relationships with our clinician partners to elucidate mechanisms of how nervous system function goes awry and to develop treatments for the diseases of the nervous system. Our faculty have a broad range of interests, including development, organization and maintenance of central and peripheral components of the nervous system, mechanisms of regeneration and repair, synaptic biology, kinomic and proteomic changes in cognitive disorders, as well as environmental determinants of empathy-like behaviors.
The teaching mission of our Department is to provide top-notch research education to trainees at all levels, including graduate, undergraduate, and medical students, as well as postdoctoral fellows and residents. Within the UTCOMLS Biomedical Science Graduate Program, our Department runs the Neurosciences and Neurological Disorders (NND) and Bioinformatics training tracks. Within these tracks, we award MS and PhD degrees, as well as joint MD/PhD degrees in association with the medical college. As part of these degree programs, we offer highly regarded advanced course work focused on the function and structure of membranes and synaptic function.
Academic endeavors by our faculty also include serving on school, state, national and international committees and boards, including editorial review boards for grants and papers, organizing committees for scientific meetings, and various service organizations. We also promote and support efforts to strengthen neuroscience education across the University and the surrounding communities in northwest Ohio.
The Department of Neurosciences emphasizes excellence and innovation and provides an atmosphere where faculty, students, and staff contribute cohesively in a collegial, supportive, and dynamic environment.
Welcome to our website and we hope to share our excitement with you!
Robert Smith, M.D., Ph.D., FACNP
Professor and Chair
Robert.McCullumsmith@utoledo.edu
205.789.0841
---