Welcome from the Chief Resident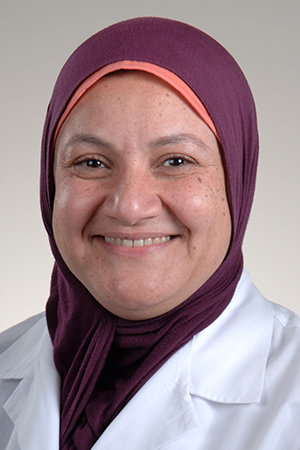 Dear Residency Candidate,
Welcome to The University of Toledo Pathology Residency Program! First, I would like to thank you for your interest in our program. On behalf of the pathology residents, I welcome you to our website.  
I am delighted to introduce you to our residency program. The main goal of the UToledo Pathology Residency Program is to provide an outstanding training experience to the residents in both anatomic and clinical pathology. The goal is to produce brilliant and compassionate pathologists and hence ensure their success in a wide range of career paths. 
One of the best parts of our residency program is the dual focus on academics as well as clinical skills. Almost every day the pathology residents meet for anatomic and/or clinical pathology didactic sessions. These didactics are vital to nurture the residents' academic knowledge and to prepare for the boards. In addition, we have a monthly rapid review of the current pathology journal articles followed by a critical review session where we discuss a specific article that we selected. 
Moreover, our residents actively participate in multidisciplinary conferences, such as Tumor Board, Rad-Path Conferences, and Clinical Pathology Correlation Conferences.  This provides a great opportunity to interact with clinicians of other specialties during discussions for patient management. Another important aspect of our residency program is partaking in small group teaching for medical students, both in the classroom for first and second year students and during clerkships for third and fourth year students. 
In addition to our structured didactic and lecture sessions, our attendings are committed to teaching every day during sign out, intraoperative consultation, rapid on site evaluation, and others. Our faculty are well-respected medical educators whose main objective is teaching evidence-based, patient-centred care. 
Another fascinating part about our program is the ability to rotate in Promedica Toledo Hospital, a non-profit health care system. This provides additional volume in surgical pathology and cytology as well as exposure to a different hospital setting. In addition, as with UToledo, they have a prominent clinical laboratory that provides great training in blood bank, microbiology, and molecular pathology. 
Scholarship opportunities enhance our residents' educational experience. All residents are encouraged to pursue research activity, under the guidance of a faculty member. Residents are also encouraged to present their work at national conferences as CAP, USCAP, ASCP, among others.  
Once again, we appreciate your interest in our residency program. We look forward to providing you an outstanding training experience in a caring and supportive environment. I look forward to meeting you during the interview season and discussing why I believe UToledo will be a wonderful place to train as a pathologist! I invite you to explore our website to learn more about our program. I am certain that you will be thrilled with the exceptional experience we offer and I hope that you will consider us for your residency training. I am more than happy to provide you more information about the program.
Sincerely,
Dalia Ibrahim, M.D., M.Sc.
Pathology Chief Resident
dalia.ibrahim@utoledo.edu