The Medical Student Exceptional Professionalism Award
<< Back to the Medical Student Honor Code homepage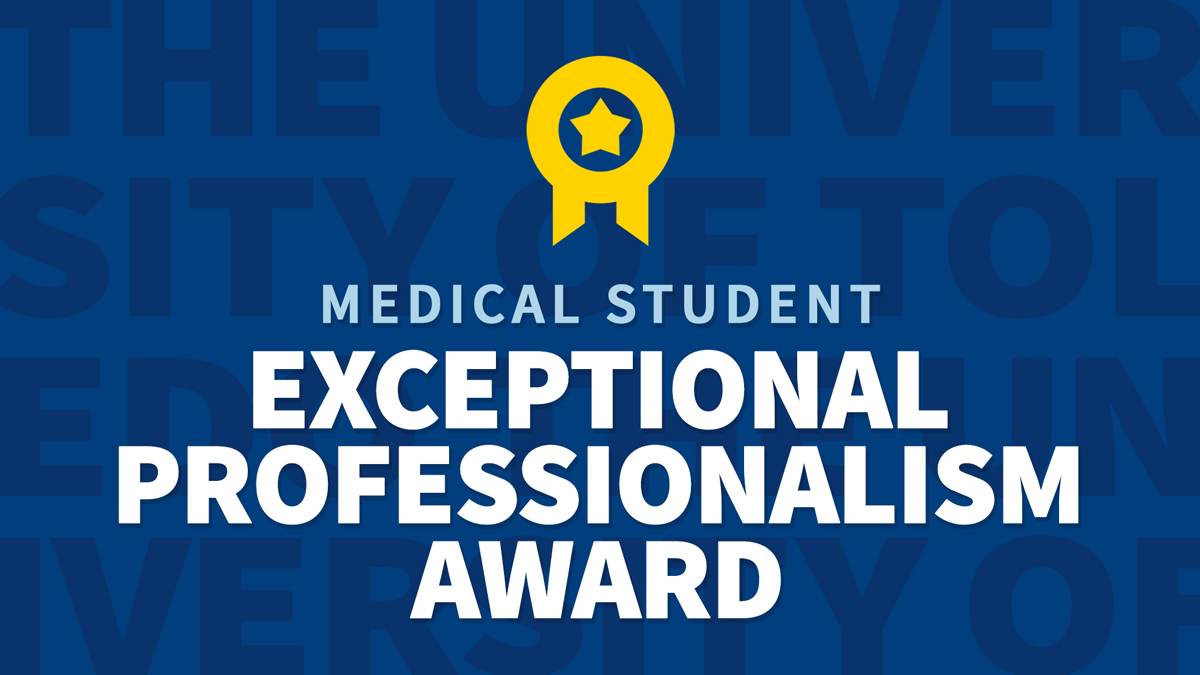 As trainees and future physicians, we are responsible for holding ourselves to the highest standards of professionalism. Historically, the main role of The University of Toledo College of Medicine Medical Student Honor Code has been to address potentially unprofessional behavior early on. While we will continue to address these concerns, we believe it is equally important to recognize and celebrate students who emulate honesty, integrity, and professionalism in both the preclinical and clinical settings. We are excited to announce a new, peer/faculty/staff nominated award in which students may submit nominations on a monthly basis to recognize a peer for outstanding professional behavior.
Outstanding professional behavior includes but is not limited to: 
Student handled a difficult situation with professional communication and respect for all parties involved
Student consistently demonstrates honesty, dedication, and trustworthiness
Student goes above and beyond to create a positive learning environment for peers
Student leads by example and inspires peers to hold themselves to the highest standards of professionalism
Student demonstrates commitment to honoring the diversity within our learning environment
The Honor Code accepts nominations on a rolling basis and vote once per month. Both nominees and award winners will be notified by email. Award winners will be recognized in the Dean's Update. This award can be listed on your CV. We hope to recognize our peers who lead by example and bring attention to positive examples of professional behavior.
Thank you in advance for your participation in this initiative.