Visit MD Admissions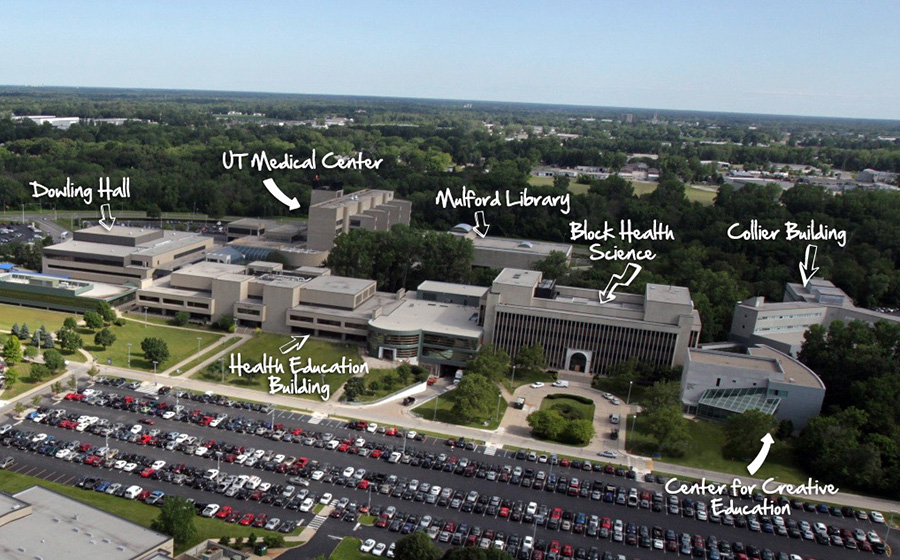 ***NOTE: We will not be scheduling any campus visits until further notice.
Thank you for your interest in The University of Toledo MD program.  If you are interested in learning more about our MD program and visiting the College of Medicine and Life Sciences on the Health Science Campus, please complete the form below. 
Campus visits usually consist of a tour of the Interprofessional Immersive Simulation Center, classroom, library and other departments of interest. Please be advised that campus visits are offered only on Fridays at certain times of the year.
Medical School Admissions is located in the Mulford Library building on the north side of campus. Download a map of the Health Science Campus (PDF) and get directions to campus.
If you can't make it to campus, take a virtual tour of the Health Science Campus.
---