Medical School Admission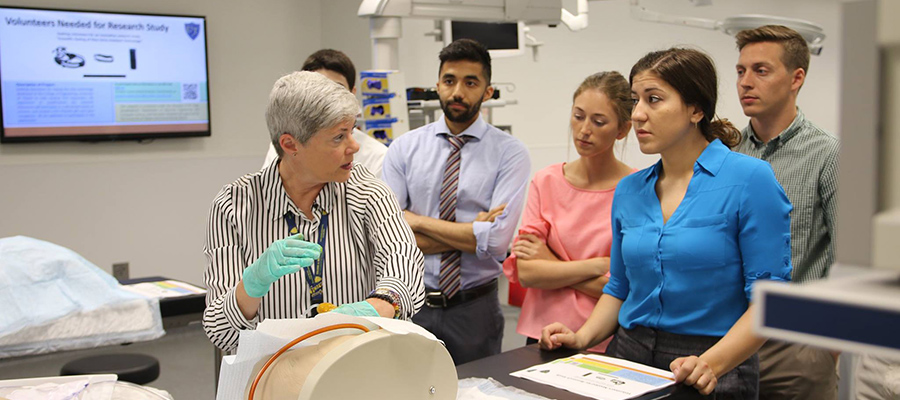 The MD program in the UT College of Medicine and Life Sciences participates in the American Medical College Applications Service (AMCAS) program. Applicants must submit their online application from June 1 through November 1.
See more information about admissions below. 
Sections:
Requirements for Admission
Minimum Pre-Medical Course Requirements
Scholarships
Resources  
Applicants must be a citizen of the United States or have permanent resident status (permanent residency "green" card). If applying as a permanent resident, an applicant must be a permanent resident at the time of application and will be required to submit a photocopy of the front and back of their permanent resident card.
A baccalaureate degree from an accredited U.S. college or university.
MCAT scores (unless the student is accepted through our early acceptance MEDStart Program or through a UT acceptance program).
A UT secondary application.
Letters of recommendation.
Submission of final official transcripts from all undergraduate, graduate, and professional schools you have attended with degrees posted (if applicable).
Successful completion and review of a criminal records check.
Students must meet the Minimal Technical Standards for admissions.
(Obtained at an accredited institution of higher education)


One Year of Biological Sciences
One Semester of Biochemistry 
One Year of General Chemistry with Labs*
One Year of Organic Chemistry with Labs*
One Year of Physics
One Year of Mathematics
One Year of English
Highly Recommended Courses
Other Recommended Courses
Applicants are encouraged to acquire a broad undergraduate education including coursework in the arts and humanities, and in the behavioral and social sciences.
*The University of Toledo Medical School Admissions Office does not accept virtual/online lab courses.
Scholarships
We offer more than 20 scholarships to incoming students, as well as nearly 30 scholarships to continuing students. Our Financial Aid Office is here to assist students in applying for loans, grants and other forms of aid, as well. See full list of scholarships here.
RESOURCES
Listed below are some of the resources that you might find beneficial if you are considering a career in medicine:
---
The University of Toledo is committed to providing a safe and secure environment for all members of the University of Toledo's community. Clery Act disclosure provided to all potential employees and students: In continuance of The University of Toledo's commitment to safety and security, and in compliance with the Jeanne Clery Disclosure of Campus Security Policy and Campus Crime Statistics Act, please familiarize yourself with the Annual Security Report, detailed below. This report is a summation of the crime statistics for all UT's campuses for the past three years. The current report is available here. Paper copies are available upon request. Please contact CleryActCompliance@utoledo.edu to request a copy.