Information for Faculty
2019 Commencement information 
We hope that faculty members will participate in the Commencement ceremony to wish our graduates well as they "...Go Forth to Serve."
Faculty, please park in Area 4 (off Douglas Road) and enter through the Rocket Plaza entrance. Please, bring your Parking Pass. See map and directions.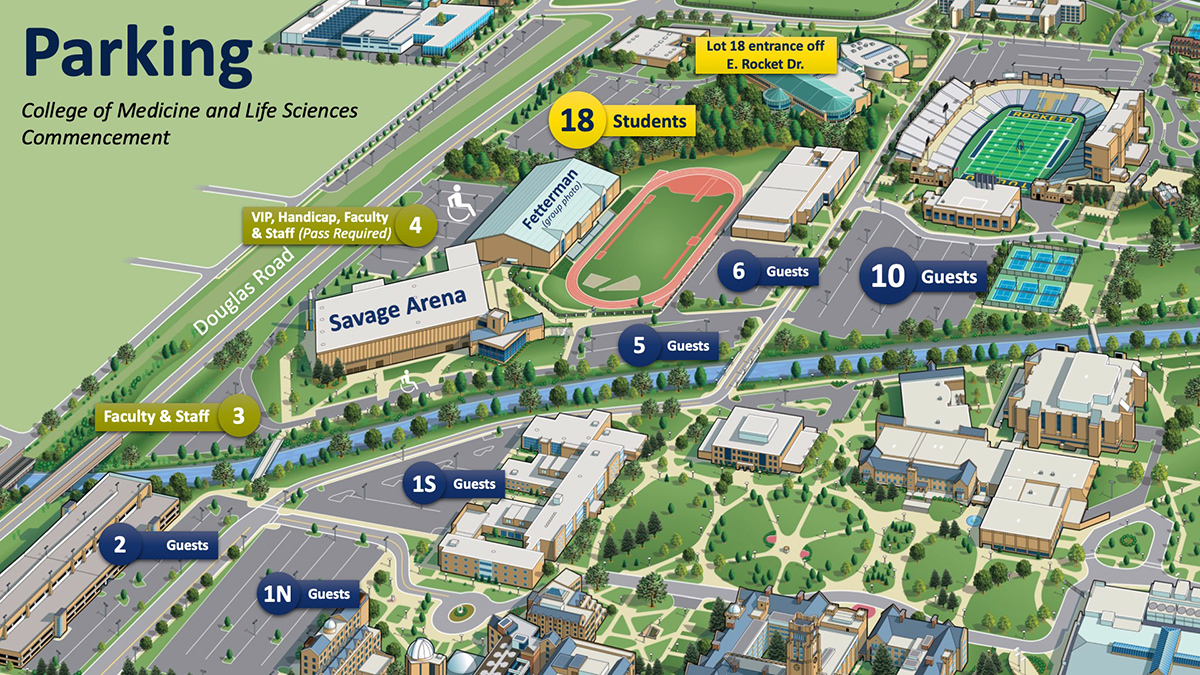 Please arrive at Savage Arena by 2:45 p.m.  You may come dressed in your full regalia, or there will be space available in the Grogan Room to change and leave personal belongings.
A group photo is planned for faculty and graduates at 3:00 p.m. at the Fetterman Practice Training Center, located through a connector to Savage. 
If you are not a Special Hooder, you may return to the Grogan Room following the photo.
If you have been asked by a student to serve as a Special Hooder, you will need to check in at the Student/Hooder check in tables following the photo. 
Special Hooders will be seated with their student in the Arena.  You will be provided the row/seat and will be ushered to your seat after check in.  All students and hooders must be seated by 3:40pm.
 The Platform Party and Faculty will begin the Processional promptly at 3:55 p.m.
The ceremony begins at 4:00 p.m.
If you need to order regalia for the ceremony, you may do so from the UT Bookstore on the Main Campus of the University, located at Dorr and Secor.