Public Programs
---
Public programs are offered on Friday evenings throughout the year at 7:30 PM (or 8:30 from May through August) and Saturday afternoons during the academic year at 1:00 PM.  Admission to all public programs is  $8 for adults and $6 for children, seniors, and UT community members  (children 3 and under are free) .  We accept credit card and cash payments.  All shows are first come first serve and reservations are not accepted.  Doors open 30 minutes before the show, during which time you can explore the displays in out lobby or try to answer our fun astronomy-themed quiz projected inside the dome.

What you can expect:


A live guided tour of the Toledo night sky

You will learn about the constellations visible from Toledo and any planets visible to the naked eye.  We also typically discuss one "hot topic" in astronomy, such as the discovery of new planets around other stars, or the latest NASA discover on Mars.
The full-dome presentation

Whether we are traveling inside a black hole, taking a tour of the moon with Elmo, or learning about the skies over Toledo, you and your family will simply be amazed at the full-dome immersive show.



An open-ended question and answer session

Our expert host will answer all of your astronomy questions, whether they pertain to the live tour of the night sky, the feature presentation, or any other astronomy question that you might have.



Observing at Brooks/Ritter Observatory

You will be escorted over to Brooks Observatory atop McMaster Hall to view the stars and/or planets through our new 14 telescope. On the first Friday of every month, we instead observe with the Ritter 1m (40 in) telescope.  This telescope is the largest active telescope east of the Mississippi and is still used by the astronomers at UT for their research.  All observing is weather permitting!
The planetarium portion of the program is roughly an hour long, while the observing session will continue until everyone has had a chance to take a look through the telescope.
Winter and Spring 2020 SCHEDULE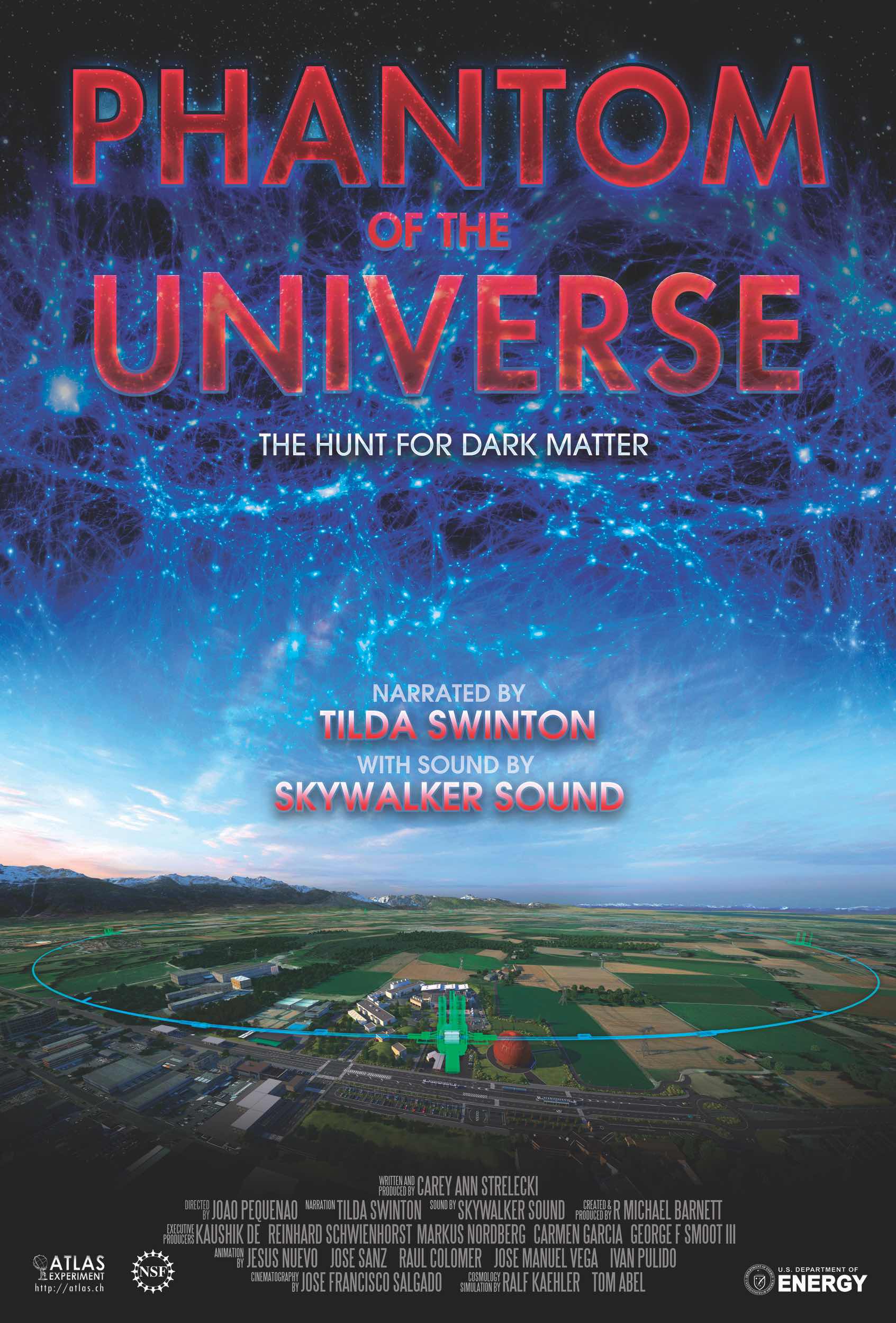 Phantom of the Universe
Fridays, January 10 through February 28 at 7:30 PM
This is the Toledo debut of Phantom of the Universe, a new planetarium show that showcases an exciting exploration of dark matter, from the Big Bang to its anticipated discovery at the Large Hadron Collider.  The show will reveal the first hints of its existence through the eyes of Fritz Zwicky, the scientist who coined the term "dark matter." It describes the astral choreography witnessed by Vera Rubin in the Andromeda galaxy and then plummets deep underground to see the most sensitive dark matter detector on Earth, housed in a former gold mine. From there, it journeys across space and time to the Large Hadron Collider at CERN, speeding alongside particles before they collide in visually stunning explosions of light and sound, while learning how scientists around the world are collaborating to track down the constituents of dark matter.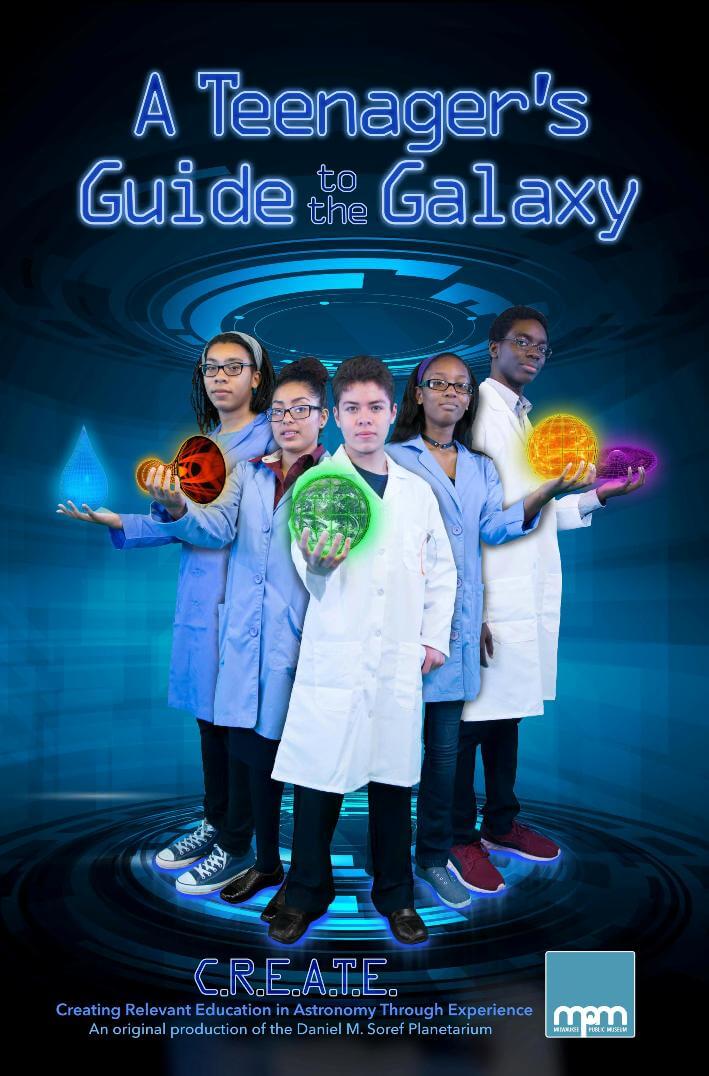 A Teenager's Guide to the galaxy
Saturday's, January 11 through February 29 at 1:00 PM
Created and hosted by cosmically curious teenagers from Milwaukee schools, this unique cosmic experience takes you on a dynamic journey across the universe and through time. Science Topics Include: Black Holes, Cosmology--Origins & Fate of the Universe, Star Cycles, Sun, Earth Orgins & History, Water Origins & Chemistry.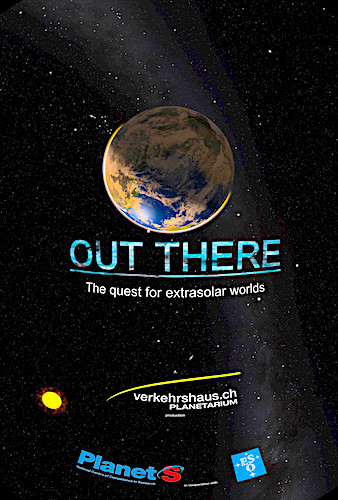 Out there-The quest for Extra-solar worlds
Fridays, March 6 through April 24 at 7:30 PM
In the last twenty-five years astronomers have discovered thousands of new planets orbiting other stars in our Milky Way. Learn the techniques they use to find these hidden worlds from both space-based and earth-based observatories. Find out the diverse mix of planets, "Out There".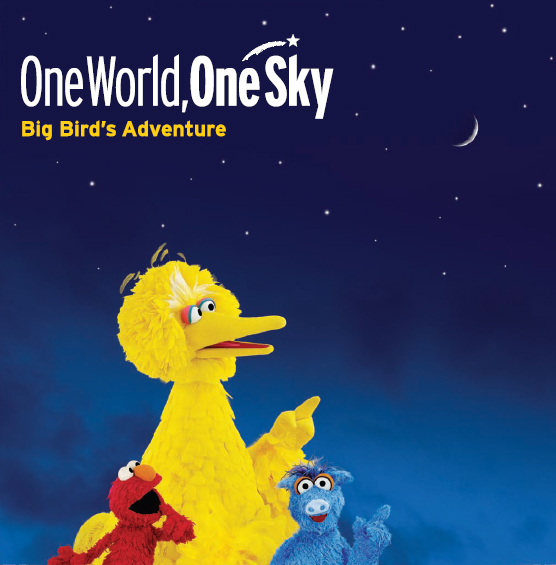 A ONE world, One Sky, Big Birds Adventure
Saturday's, March 7 through April 25 at 1:00 PM
This is the perfect age-appropriate introduction to the night sky for children ages three and half to six. One World, One Sky, Big Bird's Adventure is a full-dome show that follows Sesame Street's Big Bird and Elmo as they explore the night sky with Hu Hu Zhu, a Muppet from China. Together they take an imaginary trip from Sesame Street to the Moon, where they discover how different it is from Earth. One World, One Sky, Big Bird's Adventure aims to nurture a child's natural sense of wonder about the night sky while connecting kids across nations through a common bond in learning about the sky.