Public Programs
Public programs are offered on Friday evenings throughout the year at 7:30 pm (or 8:30 pm from May through September) and Saturday afternoons during the academic year at 1:00 pm. Admission to all public programs is $8 for adults and $6 for children, seniors and UToledo community members (children 3 and under are free). We accept credit card and cash payments. All shows are first-come, first-served and reservations are not available. Doors open 30 minutes before the show, during which time you can explore the displays in our lobby.
What you can expect:

A live guided tour of the Toledo night sky

You will learn about the constellations visible from Toledo and any planets visible to the naked eye. We also typically discuss one "hot topic" in astronomy, such as the discovery of new planets around other stars, or the latest NASA discover on Mars.
The full-dome presentation

Whether we are traveling inside a black hole, taking a tour of the moon with Elmo, or learning about the skies over Toledo, you and your family will simply be amazed at the full-dome immersive show.



An open-ended question and answer session

Our expert host will answer all of your astronomy questions, whether they pertain to the live tour of the night sky, the feature presentation, or any other astronomy question that you might have.



Observing at Brooks/Ritter Observatory

You will be escorted over to Brooks Observatory atop McMaster Hall to view the stars and/or planets through our new 14 telescope. On the first Friday of every month, we instead observe with the Ritter 1m (40 in) telescope. This telescope is the largest active telescope east of the Mississippi and is still used by the astronomers at UToledo for their research. All observing is weather permitting!
The planetarium portion of the program is approximately one-hour, while the observing session will continue until everyone has had a chance to take a look through the telescope.
Summer/Fall 2021 Schedule:
---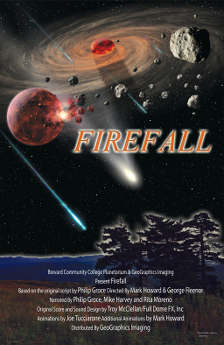 FIREFALL
Fridays, July 9 through August 27, 2021 at 8:30 PM
Throughout Earth's violent history, impacts from comets and asteroids have mercilessly shaped its surface.  The ancient barrage continues today; from harmless meteors - those brilliant streaks in the night sky, to mountain sized boulders wandering perilously close to Earth.  Terrifying and majestic, these invaders from space are capable of utter destruction yet they have delivered life-giving water and most of the organic materials necessary for life.  This ceaseless Firefall is our only tangible connection to the universe beyond and is an ever-present reminder of our own humble beginnings in the hostile environment of space.
---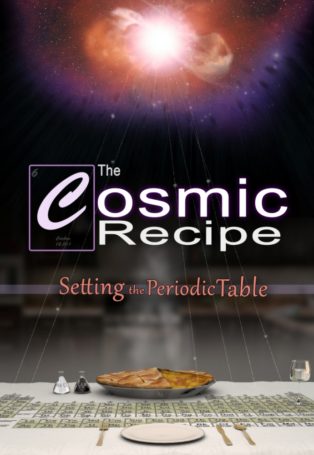 COSMIC RECIPE
Fridays, September 3 through September 24, 2021 at 8:30 PM
The famous astronomer Carl Sagan once said: "If you wish to make an apple pie from scratch, you must first invent the universe." Though that may sound crazy, Sagan was onto something BIG! Want to know what? Pull up a chair at our Planetarium's Periodic Table and learn the cosmic recipes that created everything in our world – even us! Discover how the Big Bang and the stars have cooked up the everyday elements we interact with every day—like the calcium in our teeth, the silicon in our smartphones, and even the carbon in our apple pies. Explore the world of chemistry—the protons, neutrons and electrons! See how tiny atoms relate to the mammoth stars! Connect the physical worlds of the small and large in this engaging and inspiring show.
---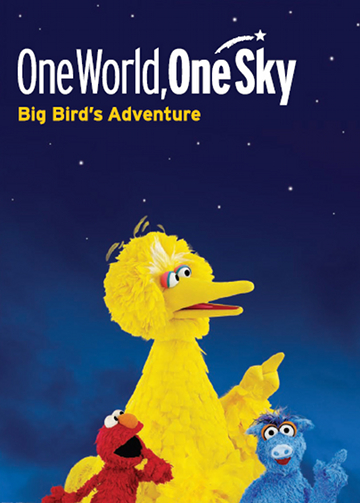 One World, One Sky, Big Birds Adventure
Saturdays, September 4 through September 25, 2021 at 1:00 PM
One World, One Sky, Big Bird's Adventure is a full-dome show that follows Sesame Street's Big Bird and Elmo as they explore the night sky with Hu Hu Zhu, a Muppet from China. Together they take an imaginary trip from Sesame Street to the Moon, where they discover how different it is from Earth.
---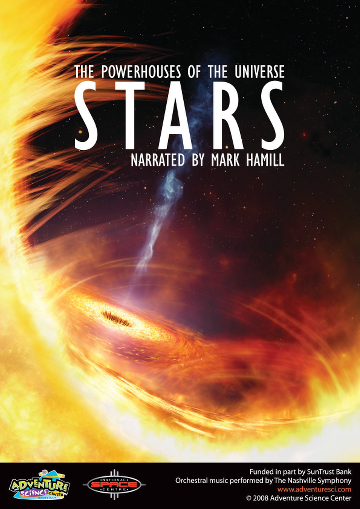 Stars:  The Powerhouses of the Universe
Fridays, October 1 through October 29, 2021 at 7:30 PM
Stars focuses on how stars are born, how they die, and how human understanding of them has changed over time. From Native Americans to Newton, from the electromagnetic spectrum to Einstein, audiences will explore nebulae, star clusters, pulsars, black holes, and more.
---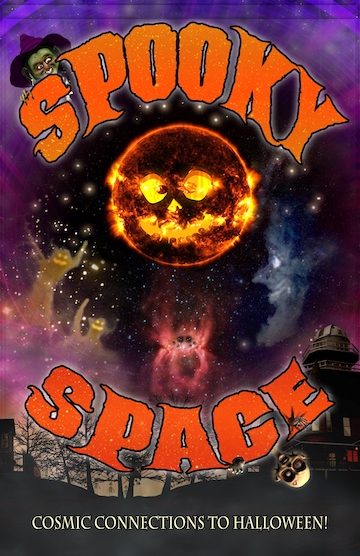 Spooky Space, Cosmic connections to Halloween
Saturdays, October 2 through October 30, 2021 at 1:00 PM
Explore the sky and outer space with a Halloween twist. Meet the space counterparts to spooky characters like ghosts, vampires, and witches. Spooky Space is a great Halloween show for ages 6 and up.
---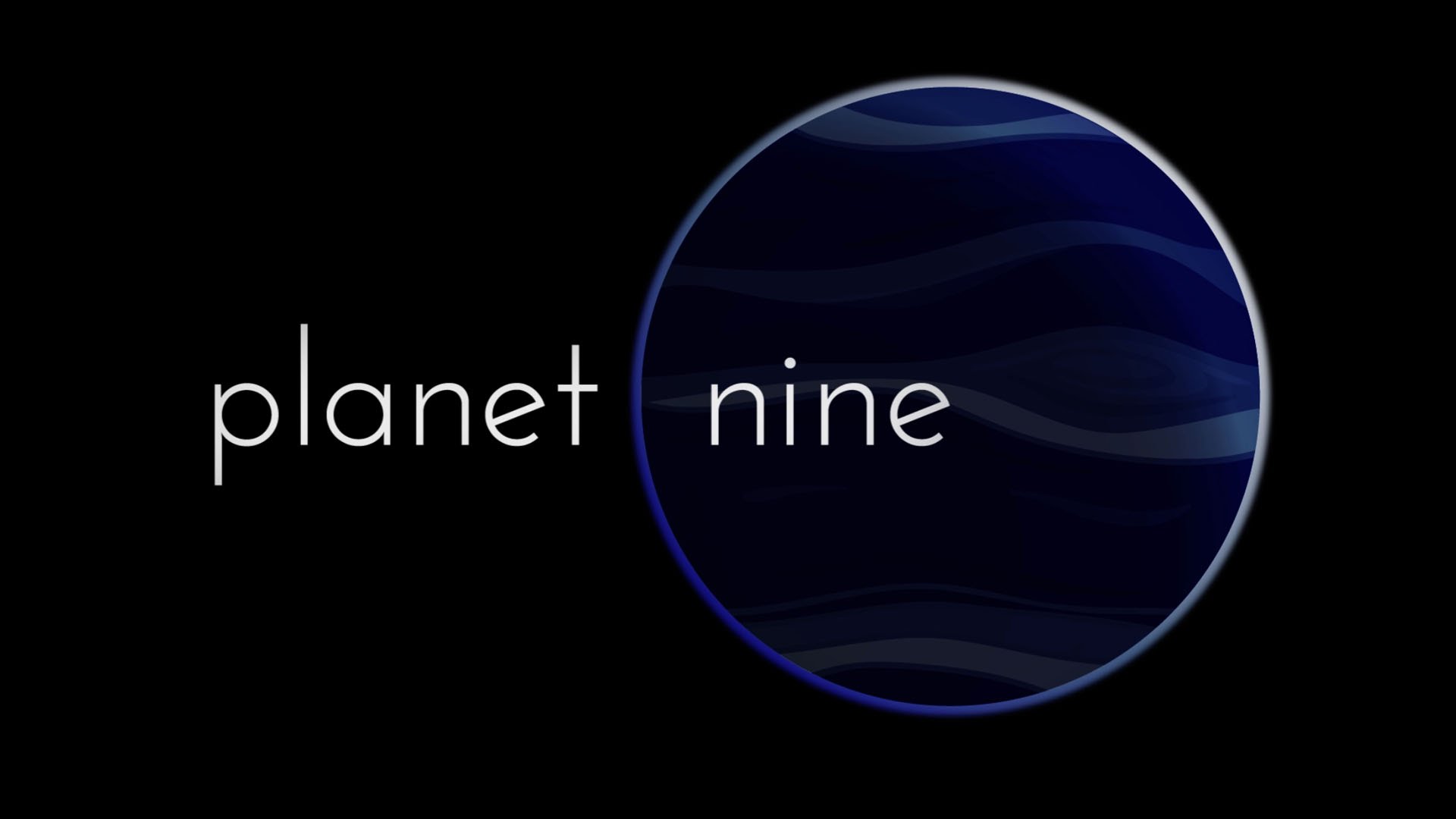 Planet Nine
Fridays, November 5 through November 26, 2021 at 7:30 PM
Note the time change to 7:30 PM
Produced by the Adler Planetarium, follow the planet hunter Mike Brown as he searches for a ninth planet beyond Neptune. Based on clues found in the Kuiper Belt Brown and others have found evidence for a large planet at the far edges of the Solar System. This program also discusses the current understanding of our solar system beyond Neptune.
---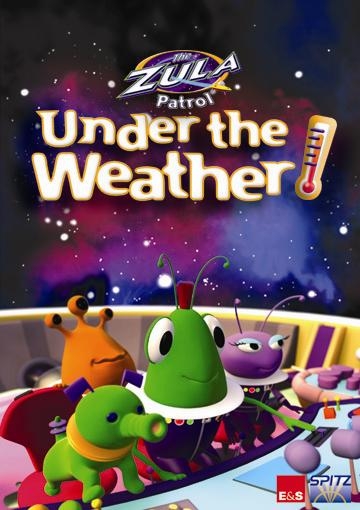 Zula Patrol, Under the Weather
Saturdays, November 6 through October 27, 2021 at 1:00 PM
Explore the solar system with the Zula Patrol! Learn all about weather, both here on Earth and on other planets as well. Experience a dust storm on Mars, a hurricane on Jupiter, and the incredible heat on Venus.
---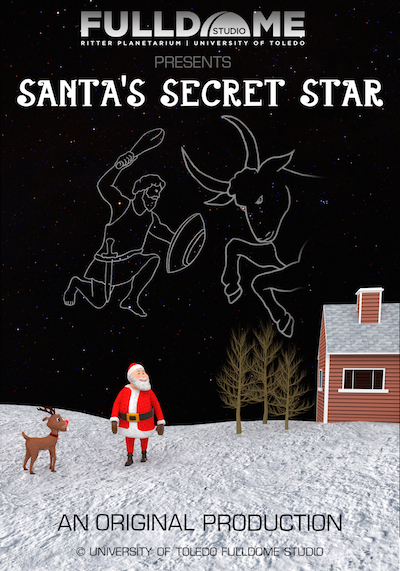 Santas Secret star
Fridays at 7:30 PM and saturdays at 1:00 PM, December 3 through December 18
Santa's Secret Star is an updated full-dome version of our classic children's program by the same name. Follow along as Rudolph introduces Santa to his friends the constellations. Watch how the constellations help Santa and his crew make it back to the North Pole. Learn how you can navigate by the stars just like Santa.
---