Register now for these upcoming faculty events: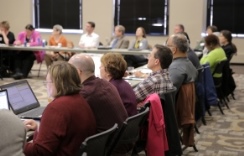 Presentations, discussions and workshops focused on techniques and methods for teaching. Learn more.
A collection of resources available to UT faculty members for aiding and enhancing teaching. Learn more.
Weekly series of 20-minute presentations on a variety of topics. Open to all faculty. Learn more.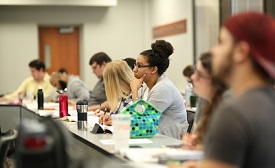 Our Teaching Observation options serve as  excellent resources to faculty members by providing valuable feedback to supplement student evaluations and peer reviews. Learn more.
Service Learning is a high-impact practice that connect students to community partners and service learning courses that invite critical reflection. Learn more.
TWAC
ADDITIONAL TRAINING SESSION TOPICS:
The Science of Learning
The Flipped Classroom
High-Impact Practices
High-Engagement Strategies
UT Online Training Schedule and Registration: UT Online offers a series of opportunities focused on course design during the fall and spring semesters. Information about the specific content and dates for these sessions can be found on the UT Online Faculty Development webpage.