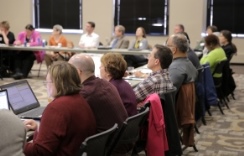 Upcoming Sessions & Training-
New programming is being developed and will be posted here once finalized.     Presentations, discussions and workshops focused on techniques and methods for teaching. 
A collection of resources available to UT faculty members for aiding and enhancing teaching. Learn more.
Weekly series of 20-minute presentations on a variety of topics. Open to all faculty. Learn more.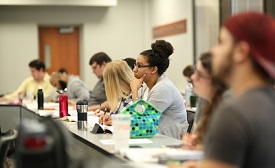 TEACHING OBSERVATION SERVICES
Due to the COVID-19 Pandemic, the Teaching Observation Services have been suspended.
Our Teaching Observation options serve as  excellent resources to faculty members by providing valuable feedback to supplement student evaluations and peer reviews.
This page is primarily for faculty who want to learn more, and who want to submit a course or section for the Service Learning designation. 
TWAC
ADDITIONAL TRAINING SESSION TOPICS:
The Science of Learning
The Flipped Classroom
High-Impact Practices
High-Engagement Strategies
UT Online Training Schedule and Registration: UT Online offers a series of opportunities focused on course design during the fall and spring semesters. Information about the specific content and dates for these sessions can be found on the UT Online Faculty Development webpage.